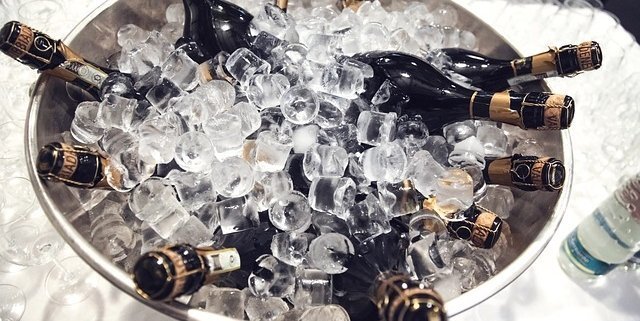 Champagne & sparkling wines for seduction
Is there any question about the aphrodisiac power of Champagne? One of the world's most potent natural aphrodisiacs, it is a symbol of celebration. (It should come as no surprise that this delicious little aphrodisiac was the great temptress Marilyn Monroe's favorite drink.) Adding to its allure is Champagne's image as one of the world's most sought luxury goods. How better to seduce than to pamper someone with the aphrodisiac of luxury?
The secret is in the bubbles
Thanks to a steady stream of delicate bubbles, Champagne, along with other sparkling wines, hits the blood stream more quickly than still wine. Who can resist a romantic pass when flush with such a delightfully giddy fizz?
But its aphrodisiac allure is not just in its effervescence. Modern science has proven that sparkling wines offer the same antioxidants as red wines. It may also offer a nutritional benefit not found in still wines. Research has shown that those tiny bubbles not only tickle the nose and elevate mood but they may help brain function.
But I've saved the best news on Champagne's aphrodisiac allure for last. According to the late Dr. Max Lake, vintner and dedicated researcher of the natural aphrodisiac
effects of aromas, the scents of dry Champagnes and sparkling wines, particularly blanc de blancs, replicate the delicate aromas of female pheromones. Salut!
Discover more of the world's greatest aphrodisiacs
FREE APHRODISIAC NEWSLETTER
Subscribe to our free aphrodisiac newsletter