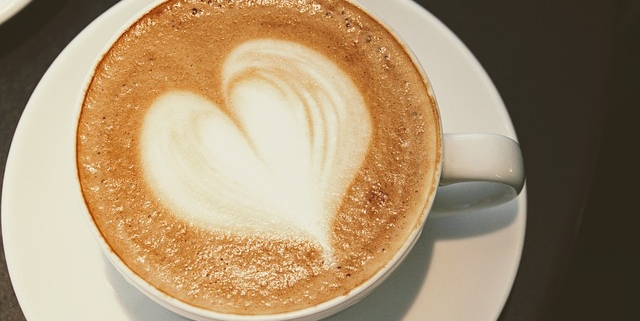 Our articles may contain affiliate links. For more information, view our policies.
Is coffee an aphrodisiac?
Yes! Your favorite morning brew has a deliciously dark side. Coffee is an aphrodisiac! For adrenalin junkies, the most powerful of the benefits of coffee is immediately evident. The drink is essentially the world's most socially acceptable stimulant. In fact, its stamina-enhancing ability made aphrodisiac coffee a status symbol in certain cultures.
Here's the coffee to try if you like a serious caffeine intake
Coffee excites not just the body, but also the mind and can elevate mood as it elevates sexual desire. (I, for one, am more apt to get angry than get it on when my mood dips dangerously low). Scientific studies demonstrate that this stimulant can increase levels of dopamine, the neurotransmitter associated with the pleasure system of the brain. This might be one of the greatest benefits of coffee!
The benefits of coffee sexually
One of the world's cheapest highs, a cup of joe influences the body in many powerful ways. For example, may have the ability to kick-start metabolism. Studies show that the caffeine in coffee stimulates the nervous system and sends signals to fat cells that basically tell them to break down fat.
Now, this won't directly impact your sexual performance. But any food (or drink) that can help you look and feel sexier can be good for your sex life.
RELATED: Discover the Benefits of Green Coffee
Can caffeine improve your libido?
In addition, coffee drinking is now associated with improved blood flow. According to a study presented to the American Heart Association, the caffeine in coffee may help small blood vessels work better.
This is not only potentially good news for your heart. Good blood flow is necessary for sexual arousal and sexual performance.
Of course, the good news about caffeine doesn't just apply to coffee. Caffeine in any form, be it black tea, yerba mate or an energy drink is potentially beneficial to your libido. (However, I would encourage coffee consumption any day over an energy drink!)
It is largely assumed that caffeine's effect on sex drive is simply stimulation. Caffeine gives you the energy to make all the right moves, so to speak. However a study by the University of Texas Health Science Center published in 2015, there's more to caffeine's ability than we ever knew.
Surprising potential benefits of coffee for men
It turns out, caffeine has the potential to reduce levels of erectile dysfunction. In the study, men who drank 2-3 cups of coffee per day are less likely to have erectile dysfunction than men who consumed less or no caffeine.
But for those of us who are java junkies, coffee is the primary choice for that caffeine rush. And if your goal is a shot of caffeine, coffee is one of the best choices. That's because a standard cup of brewed coffee has anywhere from 90 to 200 milligrams of caffeine. By comparison, a cup of green tea offers about 25-45 milligrams of caffeine.
A noteworthy statistic
According to Temptations by Michael and Ellen Albertson, studies show that coffee drinkers have sex more frequently than non-coffee drinkers. And after trying my little experiment, I'll just bet you'll understand why! What can I say? Coffee is a sexy drink!
How to buy the "right" coffee
Thanks to coffee's skyrocketing in popularity, it is possible to get a good cup almost anywhere. Good coffee should be fresh – meaning roasted and ground fairly recently.
Of course, the style of the roast is a matter of personal preference. (Meaning it's up to you whether you prefer a light, "breakfast"-style roast or something dark with a bigger, slightly more bitter flavor.) However, beans roasted to a point of almost burnt bring an unnatural bitterness to the coffee. (And if you want the ultimate in brewing, try a vacuum pot.)
Good java can be evaluated similarly to wine and should have a pleasing aroma, good balance of body and acidity and a reasonable finish. As with all good things, too much coffee can kill the stimulating effects.
To experience the aphrodisiac benefits of coffee at its most optimal, I like to skip the daily brew for about 3 mornings then crawl into bed with a steaming cup on day four. It's a great way to start the morning with a little extra zing.
Recipes
Homemade Focaccia with Coffee Pepper Dipping Oil
Coffee-Kissed Buffalo Burgers
Easy Cappuccino Biscotti
Espresso Chocolate Peanut Butter Chip Cookies
Tia Maria Cold Brew Espresso Martini
Coffee with a Kick Hot Coffee Cocktail
Discover more of the world's greatest aphrodisiac foods
Disclaimer: Please note that the information provided in this article is intended for informational purposes only. It is important to consult your physician before making dietary changes.
Latest posts by Amy Reiley
(see all)
Get on our mailing list
Subscribe and get our exclusive list of Six Great Sex-Boosting Snack Foods for FREE! Unsubscribe at any time - privacy policy