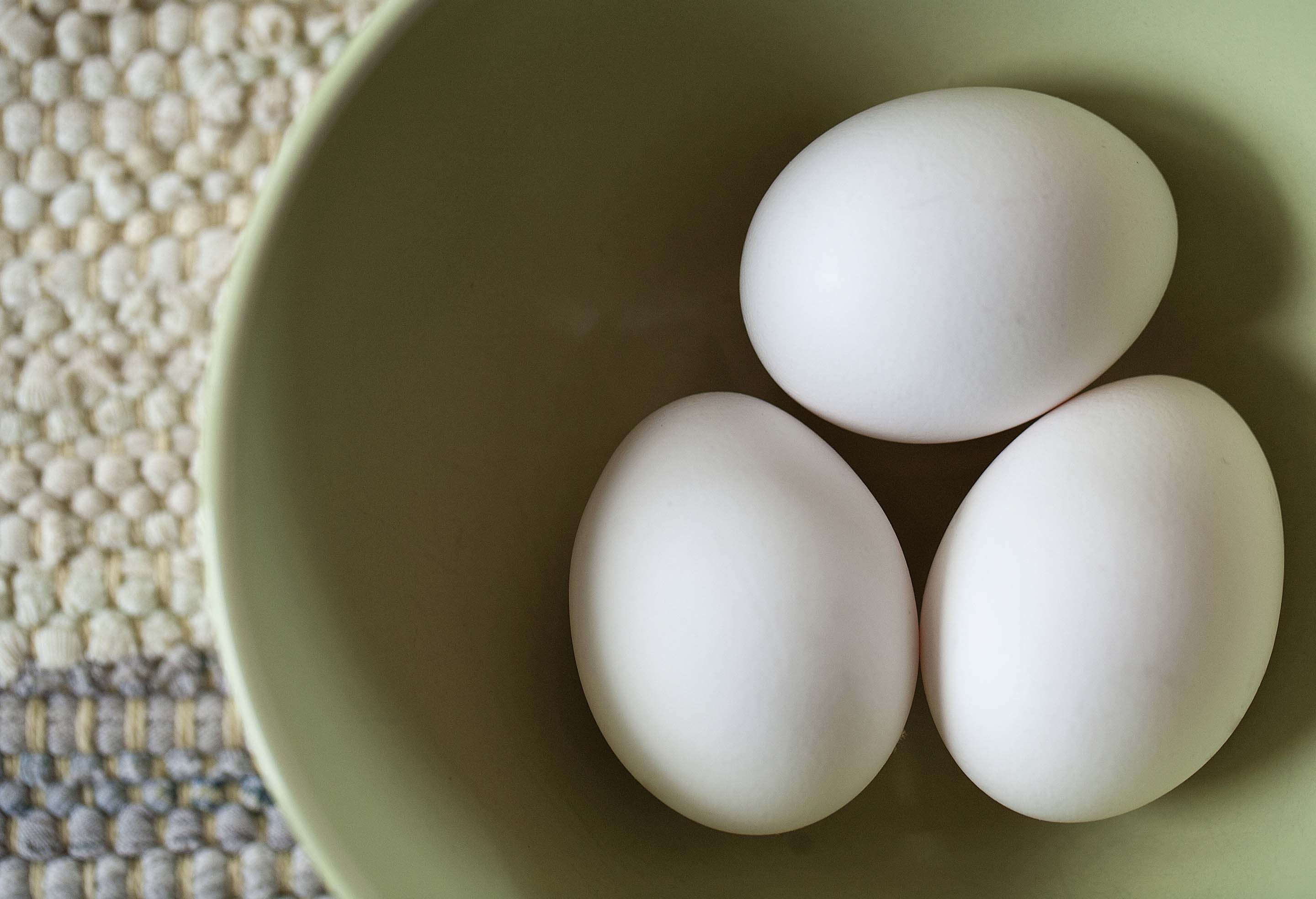 Our articles may contain affiliate links. For more information, view our policies.
Because of its association with new life, the egg was an ultimate fertility symbol for almost every ancient nation. For example, the Egyptians believed their god created the egg out of the sun and moon.
Eggs as powerful symbols
One of the most mystical foods, eggs are linked with human survival throughout most of our history. And eggs even held high importance in several European traditions. In Central Europe, peasants have been known to rub eggs on their plows as a ritual for improving crops. In France, brides broke an egg on their doorstep as a fertility symbol. This practice was supposed to guarantee a large family.
The most opulent of eggs, caviar, was named for the Persian khav-yar, meaning "cake of strength." The tiny pearls of the sea were originally thought to give the eater a long life. (We now know they can give the eater a better libido!)
Love eggs? Come try some of our best egg recipes. 
A closer look at the nutritional benefits of eggs
Egg nutrition is a somewhat controversial topic. At one time, there were huge concerns about one basic egg nutrition fact: Eggs contain a high ratio of cholesterol. But when you start to look at the other nutrition facts, you'll start to see that eggs are among the most nutritious foods on the planet.
According to the Nutrition Data website, not only does a single serving provide 34% of your daily protein intake, it also is a good source of Omega-3 fatty acids, which are known for improving your mood.
Eggs provide the body with Riboflavin, vitamins A and B12, folate, E and B6, many of which are key for supporting sexual health as well as benefitting your overall health. (In fact, it's this egg nutrition that puts these symbols of fertility on our list of the 10 Best Foods for Women's Sexual Health.) It is also a source of several important minerals including calcium, iron, selenium and zinc.
What about the cholesterol in eggs?
As I mentioned earlier, eggs receive a bad rap because of their cholesterol. But the benefits of egg nutrition undoubtably outweigh this concern. In fact, there's some evidence that eggs might even improve your cholesterol profile.
Your body (the liver specifically) produces cholesterol in addition to that which you take in from food. However the more you eat, the less your body produces. That doesn't mean everyone can eat as many cholesterol-rich foods as they want. At some point, eating cholesterol-rich foods will elevate your overall cholesterol and how much depends on the individual. However it doesn't mean you can't incorporate a healthy amount of eggs into your regular routine. (Most experts say a serving–about one cup–of eggs somewhere between 2 and 6 times per week is healthy. However there isn't a lot of research to substantiate this egg nutrition recommendation so I recommend you check with your doctor if you have any concerns.)
The nutritional benefits of caviar, the eggs of the sea
Like all eggs, caviar is rich in protein. And protein increases the aphrodisiac effects by helping to sustain energy and passion. Caviar has the added bonus of a high zinc content, essential for blood flow.
Discover more of the world's greatest aphrodisiac foods
FREE APHRODISIAC NEWSLETTER
Subscribe to our free aphrodisiac newsletter