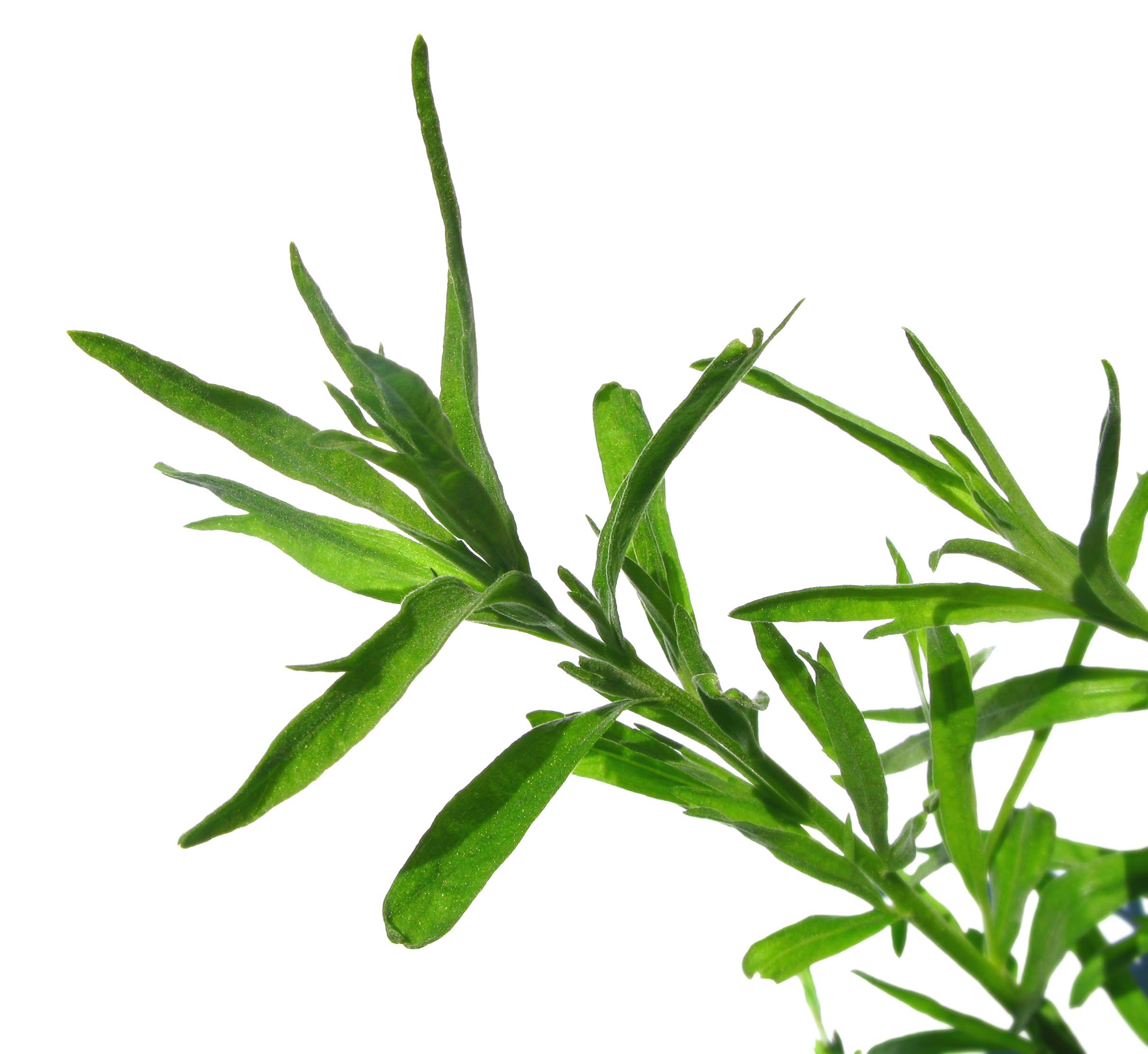 Our articles may contain affiliate links. For more information, view our policies.
Aromatherapy acknowledges the aphrodisiac potential of herbs like tarragon. But we tend to forget the many ways in which fresh herbs can add impact to foods. Tarragon, one of my favorite herbs, has impact both in terms of flavor and some intriguing nutritional benefits.
And when it comes to ingredients with a long and interesting history, tarragon comes in near the top of the list. Here's a taste of this herb's history and tarragon benefits.
RELATED: Rosemary Benefits & Aphrodisiac Use
Some aphrodisiac history of tarragon
Tarragon is a member of the sunflower family. It is believed to have first been used for culinary purposes by the Arabs in the 13th century. And according to Nature and Garden, this was also the culture to first embrace tarragon as an aphrodisiac, using the herb as an ingredient in love potions.
The ancient Greeks also had an interest in tarragon as more than a flavoring. Pliny the Elder is said to have used it as a treatment for fatigue. (I'm not clear whether this includes sexual fatigue or just as a use to give weary soldiers vigor. But I think we can all agree that fatigue is one of the greatest enemies of libido.)
As the herb spread across Europe, it acquired additional uses. At some point it was used as an aid to digestion, a treatment for nausea, gout, flatulence, arthritis, a toothache pain reliever, to produce body heat and even as a treatment for rabies.
Tarragon was also used to stimulate appetite – perhaps more than one kind of appetite!
Tarragon benefits
We now understand that tarragon was probably used to treat so many ailments because it offers such a wide variety of health benefits.
Although it is relatively low in calories, a serving of dried tarragon leaves offers potassium, iron, calcium and manganese as well as traces of vitamin A and C. Tarragon is also a source of Omega-3 fatty acids.
Of course, the amount of nutritional benefits of tarragon you'll enjoy from the pinch of of this herb used to flavor a sauce is probably negligible. But there are some studies to imply that tarragon leaf health benefits may impact your body in other ways.
In one study, tarragon showed promise as a sleep aid. This 2015 study demonstrated that Artemisia plants, (a family including tarragon), improved sleep patterns among rats.
But tarragon has other medicinal uses.
Some experts believe tarragon may benefit heart health. A 2016 study discovered that tarragon was helpful in reducing inflammation. Not only might this be beneficial to heart health, it may also be beneficial to the immune system.
Best of all, we now know that tarragon may actually stimulate appetite, (at least the kind for food).
It should also be noted that tarragon essential oil is used to aid digestion.
Who should avoid eating tarragon?
According to Very Well Fit, pregnant and breastfeeding women and anyone with a ragweed allergy should check with a medical professional before enjoying this flavorful herb.
Types of tarragon
Most of the world acknowledges two types of tarragon, French and Russian. But in the U.S., many of us are familiar with a third plant referred to as Mexican tarragon.
French tarragon
French tarragon is the most commonly used variety of tarragon in cooking. Proponents of french cuisine call it the "king" of tarragon. It has the most pure flavor of the tarragon varieties but is also the toughest to grow.
Russian tarragon
This type of tarragon's flavor is milder than that of French tarragon and it lacks some of the nuance but it is still delicious. It is frequently used to make tarragon tea.
Mexican tarragon
This plant has a much stronger taste than you get from French tarragon. But it is also a heartier plant and one that boasts lovely, marigold-like flowers. (For this reason, it is sometimes called Mexican marigold.) It is also used to make tarragon leaves tea, although the flavor of this brew is remarkably stronger than any tea made from Russian tarragon.
RELATED: How to Grow Edible Flowers
Tarragon leaves uses
In addition to medicinal uses, fresh tarragon is used in the making of France's iconic béarnaise sauce.
But French is not the only cuisine to enjoy the traditional use of tarragon. It is used in Persian sabzi knordan, a fresh herb platter that is a part of many meals.
Tarragon recipes
We don't have a traditional use for tarragon in American cuisine but in my house, it is the most important ingredient in a chicken salad.
Here are some more recipes with tarragon to help you enjoy the benefits of this sexy herb:
Sexy Salmon Poached with Rosé Wine Sauce
Steamed Mussels in White Wine Tarragon Broth
Tomato Mozzarella Salad for Two
Discover more of the world's greatest aphrodisiacs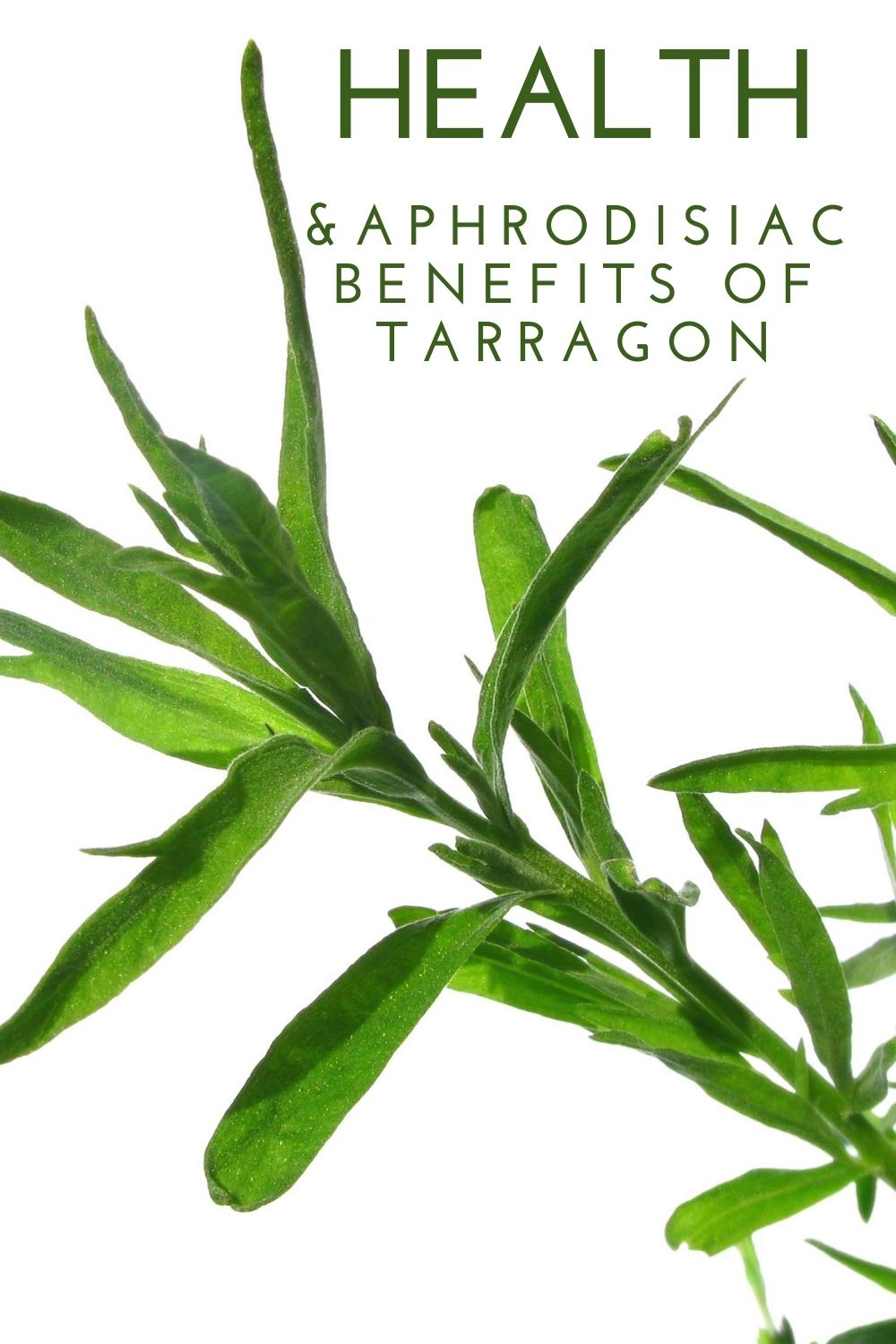 This article was written in 2010 and most recently updated in July 2021.
Latest posts by Amy Reiley
(see all)
Get on our mailing list
Subscribe and get our exclusive list of Six Great Sex-Boosting Snack Foods for FREE! Unsubscribe at any time - privacy policy