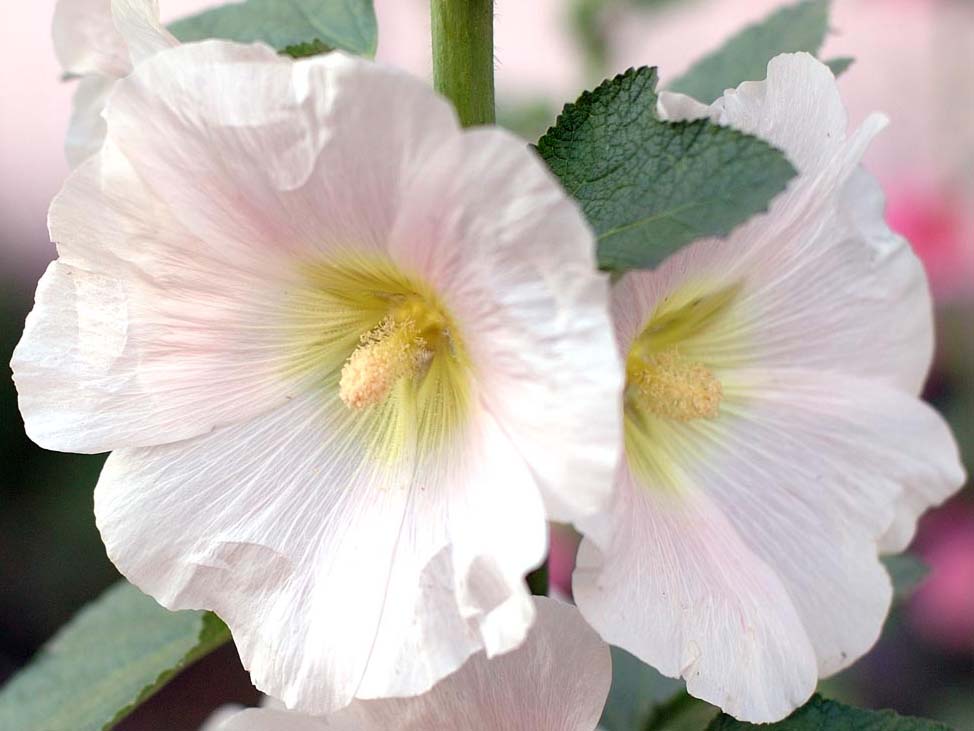 Our articles may contain affiliate links. For more information, view our policies.
We think of marshmallows as white, manufactured puffs. But marsh mallow is actually a beautiful flower with magnificent, hibiscus-like petals. The sticky white goodness? Well, that sweet treat was originally made from the plant's long white root.
Marshmallow plant history
It is believed that the marsh mallow, (also called the marshmallow plant), was originally brought to the United States by early European settlers. The plant is indigenous not only to Europe but also to western Asia and North Africa. The early American settlers used the plant in a variety of medical treatments for ailments from bee stings to impotence.
Every part of the plant is edible. Marshmallow flowers can be pickled, the leaves can be sautéed. But it is the root we most identify with culinary culture as this is the part of the marsh mallow plant that was made into candy.
Marshmallow aphrodisiac use
The flowering plant's use in European medicine dates back to classical times. In fact, the ancient Greeks supposedly sprinkled dried marsh mallow seeds over a woman's genitalia as the ultimate aphrodisiac. According to www.sacredhearth.com, in the Wicca realm, marsh mallow is called for in a variety of love and fertility spells.
Today's marshmallow is mostly sugar and gelatin and contains none of the original aphrodisiac ingredient. However, toasted over an open fire and squeezed between two crisp graham crackers with a square of warm, dark chocolate, today's marshmallow does offer a certain allure.
TO TRY: Homemade Lemon Marshmallows
Additional benefits of marshmallow root
If you can obtain the root of a marsh mallow, you may want to treat it like medicine instead of making it into a candy. A study in 2005 showed that marshmallow root showed promise in relieving coughs. Another unexpected marshmallow benefit is that a cream made with the root can possibly relieve skin irritation. (There have also been studies on the effectiveness of marshmallow extract to improve overall skin health.)
Lastly, marshmallow may support heart health, (which would ultimately also support sexual health). Although research is limited, in one study, marshmallow extract showed promise in reducing LDL cholesterol. Of course, you should check with a doctor before using marshmallow to treat any health ailments.
Got a green thumb? Here's a guide to growing mallow you might enjoy!
Discover more of the world's greatest aphrodisiac foods
This article was written in 2011 and most recently updated in June 2021.
Disclaimer: Please note that the information provided in this article is intended for informational purposes only and not to replace medical care. It is important to consult your physician before making dietary changes. More information
Latest posts by Amy Reiley
(see all)
Get on our mailing list
Subscribe and get our exclusive list of Six Great Sex-Boosting Snack Foods for FREE! Unsubscribe at any time.