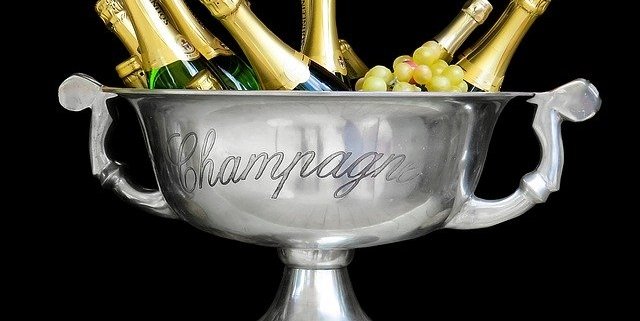 Become a Champagne Expert in 2022
Our articles may contain affiliate links. For more information, view our policies.
If you're trying to spend this year enjoying life more, learning something new or simply expanding your horizons, then we have some news for you. You can now armchair travel your way to Champagne and become a Champagne expert — for free! (Champagne not included.)
Learn about Champagne with the Champagne MOOC course
This unique Champagne-centered online course, offered by Comité Champagne, is the real deal.
It's created by the organization that oversees all Champagne growers and producers. Although the course targets those already in the wine profession or considering a career in wine, it is open to everyone who wants to learn about Champagne, considered the world's greatest sparkling wine.
How this course works
The program is broken up into four sections, each presented by Jérémy Cukierman, Master of Wine and featuring experts working in the Champagne industry.
First, study the Champagne-making process.
In the second module, get to know the Champagne terroir.
The third section will present the history and economy of the Champagne region.
The final section is a Champagne tasting course. This, the most fun section, explores the varieties of Champagne and how to taste them for evaluation. (Of course, you will have to provide your own French wine.)
The entire course to become a Champagne expert is estimated to take 4 hours to complete.
RELATED: Why Champagne in an aphrodisiac
Get certified as a Champagne expert
For those willing to pay for an exam, a fifth, evaluation module is available for 49 euros, (approximately 55USD). For this small fee, you will gain access to additional instructional videos. (This is considered the professional level program.)
The MOOC certification
And after successfully completing the module's quizzes, you will be awarded with the Massive Open Online Course (MOOC) Certificate of Completion.
How to enroll in this Champagne specialist program
To enroll, go to https://www.champagne-mooc.com/ and sign up. Here, you will have to choose between the two versions. Both offer four modules but a free version has limited resources and does not include the certificate of completion.
If you're learning about Champagne for fun, the free course is sufficient. But if you're considering a career in wine or are working in the wine industry and looking to obtain the Champagne MOOC certificate, you will have to sign up for the premium version.
Become a Champagne master on your own timeline
The online course is available 24-hours/day, so that you can become a Champagne master on your own time.
Cheers!
RELATED: The Best Inexpensive Champagne for Valentine's Day or Any Romantic Occasion
FREE APHRODISIAC NEWSLETTER
Subscribe to our free aphrodisiac newsletter