Our articles may contain affiliate links. For more information, view our policies.
Here are some of our very best resources to supercharge your sex life. Whether you want the tools to enhance your diet for greater sexual health and satisfaction or you just need a boost in the romance department, you'll find what you need here.
Be sure to join our mailing list to get special offers and discounts!
The Better Sex Bundle for Men
What if you could have a better sex life just by eating aphrodisiac foods? Would you want to know how?
Well, guess what? You can with the Better Sex Bundle for Men, our exciting, new product to help men experience greater pleasure and performance in the bedroom. For just $24.99 you get a meal planner, guide to the best foods for men and aphrodisiac foods expert Amy Reiley's newest book, Fuel Your Fire for Men all downloadable for fast, easy and discrete delivery.
Whether you're a man or your partner is a man, everything you need to know is in the Better Sex Bundle For Men.
Eat Cake Naked: aphrodisiac desserts to heat up your love life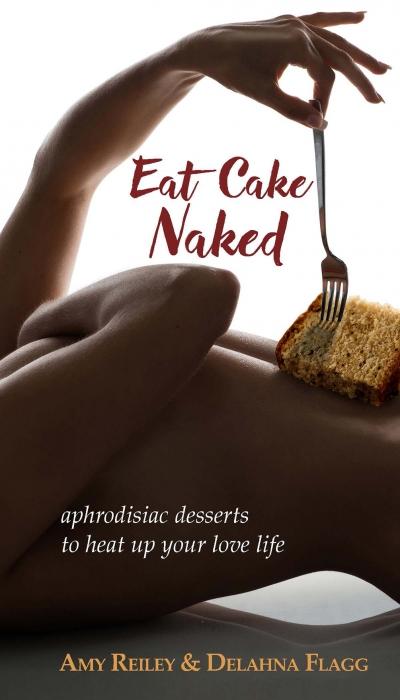 A delicious cookbook of tempting desserts, Eat Cake Naked was created by our founder, aphrodisiac foods expert Amy Reiley and our Nutrition Director, Delahna Flagg. Eat Cake Naked: aphrodisiac desserts to heat up your love life, is a dessert book like no other. This cookbook not only offers modern dessert recipes with easy instructions, but it's the only cookbook around that will improve your love life while satisfying your sweet tooth. It's a life-changing take on baking and it's so tasty! \
DOWNLOAD THE PDF VERSION NOW for $9.99
Buy the kindle version from Amazon
Fifty Ways to Feed Your Lover Printable Checklist

We've taken Diane Brown's popular article and turned it into a checklist you can use to create romance over and over again. For just $4.99, this Feed Your Lover planner can save you time and keep you organized any time you want to treat your lover and yourself to a night of romance. Includes unlimited printing.
Get on our mailing list
Subscribe and get our exclusive list of Six Great Sex-Boosting Snack Foods for FREE! Unsubscribe at any time - privacy policy