Are Vegans Skinny, Smart & Sexy?: exploring the pluses of a plant-based diet
Our articles may contain affiliate links. For more information, view our policies.
While sitting in a cafe enjoying a dairy-based latte, I recently overheard the question, "Why are vegans skinny?" The response came, "I hear they're smarter, too." It was enough to make me consider whether I should step away from the foam in my cup and join the growing portion of the population that has given up animal products.
But are vegans skinnier? Or smarter? And most importantly, is eating a vegan diet better for sexual health? Let's take a look at the facts and dispel a few myths about the promises of eating vegan.
What is veganism?
According to The Vegan Society, "veganism is a philosophy and way of living which seeks to exclude—as far as is possible and practicable—all forms of exploitation of, and cruelty to, animals for food, clothing or any other purpose…" There are people who eat a vegan diet for health reasons and don't necessarily uphold all of the core beliefs of veganism. Although in general, most people who choose a vegan diet do so in support of animals and/or environmentalism.
What can vegans not eat?
A vegan diet consists of plant-based nutrition. The diet is devoid of animal products, including eggs, dairy and even honey. You might be surprised to learn that strict vegans also avoid figs. And some vegans also avoid avocados and almonds as well, although these are clearly plant-based ingredients. This topic is controversial and has to do with the potential exploitation of bees.
With such strict restrictions, why would you turn to a plant-based diet?
Many people turn to veganism because of the taste, the health benefits and for humanitarian reasons. After all, an organic, meatless diet puts less impact on the planet.
Health benefits of a vegan diet
Now it isn't necessarily true that vegans are healthier than those who eat animal products. However, there are some clear benefits to a vegan diet, starting with the fact that it tends to be more nutrient-rich than the average, American diet. But let's take a closer look at some of the most popular rumors about vegans and health. 
Are vegans skinnier?
Vegans are not necessarily more skinny than those who eat animal products. But at least one study found that those who stick to a vegetarian or vegan diet tend to be skinner than meat eaters. Interestingly, they also tend to be less extroverted. It appears that body mass index and consumption of animal products may be linked. According to the well-known study, the less animal products a person consumes, the lower their body mass index. However, this is not necessarily related directly to eating things like a steak or roast chicken. It may simply be because there are less processed foods available on a vegan diet. 
Are vegans smarter than meat eaters?
Yes and no…the answer is actually kind of complex. Humans are naturally omnivores, meaning we eat both plants and meat. According to Psychology Today, vegetarianism and veganism are a part of evolution and it means that people who evolve to become vegetarian are likely more intelligent or at least among the higher educated portion of the population.
A university study based on this theory found that children with a high IQ were more likely to become vegetarians as adults. While it might sound like natural selection, the study goes on to theorize that it's most likely that children with a high IQ put more consideration into their diet and health than the average. This takes us right back to the idea that the link between intelligence and the choice to become a vegetarian has more to do with education than anything else.
Is a vegan diet better for sexual health?
Those who follow a vegan diet tend to be more aware of their daily requirements for protein, carbohydrates and fat than the average consumer. So for this reason alone, a vegan potentially has better sexual health than an average American. Vegan diets also tend to be more rich in fiber and several vitamins and minerals essential to sexual health including vitamins C, E, folate and potassium.
But the biggest reason why a vegan diet may be good for your sex life is because veganism is linked with a lower rate of heart disease. According to one study, vegans have a 75% lower risk of developing high blood pressure than those on a typical American diet. In addition, vegetarian diets are linked with lowering cholesterol. Because good blood flow is essential to sexual arousal and climax, anything that's good for your heart is good news for your sex life. So vegans may actually be the sexiest people.
What can you eat as a vegan for breakfast, lunch and dinner?
A vegan diet isn't as strict as you think. A positive rainbow of food choices are available on a vegan diet. As more consumers figure this out, more and more manufacturers, restaurants and caterers are offering foods you can eat on a vegan diet.
The production of vegan foods is undeniably on the rise. The plant-based market is set to take control of one-third of the food market by 2050. Vibrant changes have been shaping up in the hospitality industry to cater for all diets including veganism. To remain competitive caterers are carefully selecting dishes that include a variety of exciting vegan ingredients. And now even Walmart has a whole section devoted to vegans. It includes creamy spicy burritos, a very buttery butter substitute and protein-packed quinoa.
RELATED: A fantastic, vegan bone broth alternative
Plant-based recipe ideas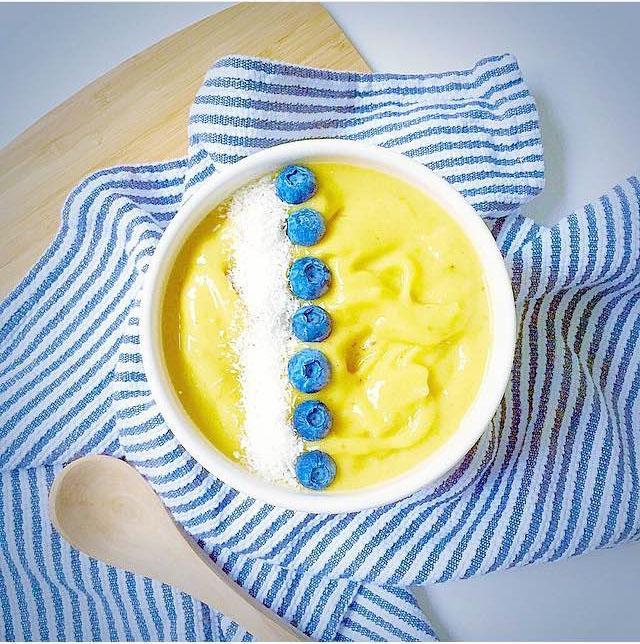 Although Eat Something Sexy is not a vegan website, we offer many creative, vegan recipes and recipe variations for those who follow a vegan diet or are simply ready to dabble in reducing meat consumption. For breakfast, try a colorful Morning Mango Nice Cream (pictured). A plethora of vitamins with the potential to boost sexual health can be found in this mango, banana and blueberry recipe.
Need an option for lunch on the run? Try smashing half a cup of chickpeas with half of a ripe avocado, season with salt and roll into nori, jicama or lettuce wraps. It's a complete meal that's ready in 5 minutes or less.
For dinner, making this easy farro bowl with mushrooms and spinach is not only a time and money-saver, it's a healthy vegan option packed with nutrition and flavor. For some slow-cooked goodness, our vegan chili with chocolate is a crowd-pleaser.
Check out all of our vegan recipe collection for even more breakfast, lunch and dinner inspiration
It's easy to start adding more vegan meals to your diet once you get inspired. And even though going vegan may not make you skinnier or smarter, delicious vegan meals can definitely give your sex life a nutritional boost.
More inspiration for plant-based cooking
If you need more inspiration, a good starting place is Pinterest. The social sharing site is packed with vibrant food images to spark your interest. Soon you'll be thinking like a vegan. Check out the The Big, Big Vegan Food Board.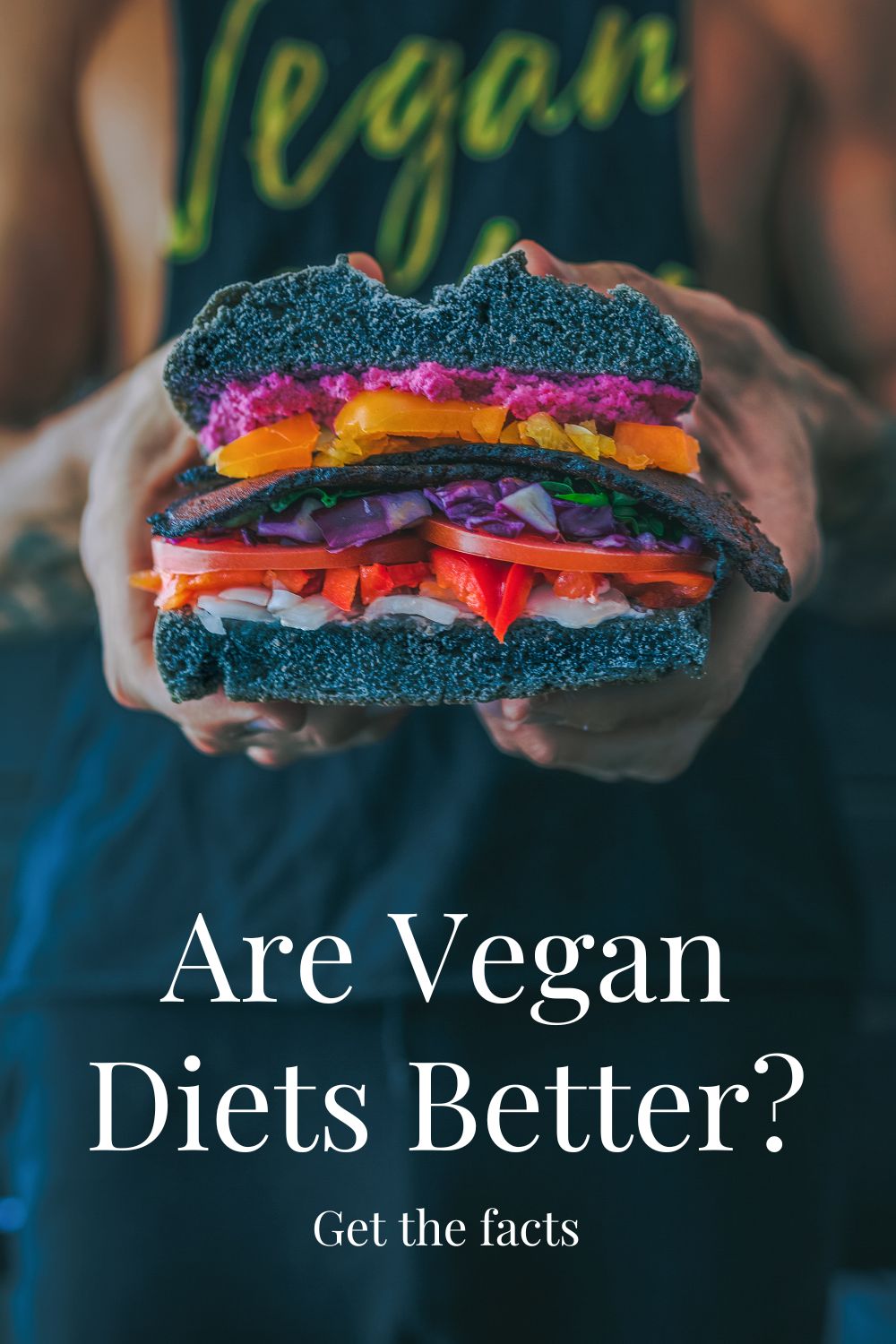 Sandwich photo by roam in color 
Disclaimer: Please note that the information provided in this article is intended for informational purposes only and not to replace medical care. It is important to consult your physician before making dietary changes. More information
Latest posts by Amy Reiley
(see all)
Get on our mailing list
Subscribe and get our exclusive list of Six Great Sex-Boosting Snack Foods for FREE! Unsubscribe at any time.