Our articles may contain affiliate links. For more information, view our policies.
Our list of wineries we love focuses on destinations with tasting experiences that are worth a visit for more than just good wine. This winery tasting rooms list focuses on wine destinations that are specifically great choices for couples on a romantic getaway. But this list can be used by anyone looking for a memorable wine tasting experience. 
The world of wine is filled with extraordinary characters and astonishing talents. Without question, there are probably hundreds more names that could easily go on our list. But these are wineries members of my editorial team, myself included, have personally visited. And they are wine country destinations we think will make your day date or couples trip that much more special.
Incidentally, although this is a list of great winery tasting rooms, every winery on the list has wines worth experiencing. So if you can't make a wine country escape in person, you can always order a collection of bottles to set up your own tasting for two at home. (But first, be sure to read my article on how to tempt someone with wine!)
If you have a favorite winery for couples, please let us know about it in the comments below! We would love to discover more great winery tasting rooms.
We've also included some of our favorite online wine resources. These aren't winery tasting rooms but other sites that wine lovers may enjoy. They're sites that we use ourselves and we just want to share our favorite resources with you.
And if you're looking for wine recommendations you can enjoy at home, don't miss my wine column, Woman on  Wine.
–Amy Reiley
Winery tasting rooms we love
Napa Valley winery tasting rooms:
Frog's Leap – If you have an interest in the farming side of wine, you will appreciate the back-to-nature feeling this winery conveys. A down-to-earth experience in the heart of America's most glamorous wine country, this is the winery that will have you appreciating the history of the Napa Valley and the importance of agriculture.
Raymond Vineyards  – This is the winery for sensualists. From a wall of aromas to help fine-tune your sense of smell to the velvety…everything…of the red room, this is a winery of experiences.
Domaine Carneros – This is quite possibly the most regal of all Napa Valley wineries. Of course, it's one that comes with a French pedigree, so that is probably as it should be. Owned by Taittinger, this elegant winery offers fine sparkling wines as well as still wines.
Peju Winery – If you're an art lover (or a shopper), you'll want to make a stop at Peju for a stroll for the effortlessly elegant gardens and explore the eclectic sculpture collection. If you enjoy shopping, this is a great winery for finding gifts.
Chateau Montelena – This is arguably the prettiest of all Napa Valley wineries. The Gothic-style architecture of the building is pretty special. But what makes this winery one-of-a-kind is the stunning  Japanese garden surrounding picturesque Jade Lake.
Sonoma County tasting rooms
Iron Horse Vineyards – If you're looking to enjoy bubbly in a laid-back atmosphere, this is your ideal winery tasting room. A lovely and welcoming spot, you can get lost in nature for hours at this friendly sparkling wine house.
Ferrari-Carano Vineyards and Winery – This iconic Healdsburg winery is without question one of the most elegant places to visit in Sonoma County. Ferrari-Carano's gardens are among the most beautiful in California and the winery's dramatic villa set against the Dry Creek vineyards is one of the prettiest settings in which to taste wine.
Ceja Vineyards – If wine made by passionate people inspires passion in you, then you should plan a stop at Ceja. A winery with an interesting history and equally interesting wines, it offers a glimpse into the beauty of Carneros while sharing a piece of California wine history.
Dutton Goldfield – If a food and wine experience is your thing, you'll want to plan a stop at this Russian River winery. The patio is inviting and they offer some really interesting food experiences. If you like Pinot Noir and Chardonnay, this is a great tasting room for you.
Other California tasting rooms
Hitching Post Wines – This is not a romantic destination by any conventional definition but if you want a feel-good experience with great wine, you are going to fall in love.
Pelletiere – Easily one of Paso Robles most elegant wineries, this is the place to go if you want to feel a little indulgence while exploring one of California's most low-key wine regions. If you need to stay a little longer, look into an overnight at the farmhouse.
Au Bon Climat – If you're going to visit one of the winery tasting rooms on Santa Barbara's Urban Wine Trail, this is the one. The space is elegant yet honest and the winery makes some of the best white wines in all of California.
Pacific Star Winery – If off the beaten path is your thing, you've found the winery tasting room you need to experience. This Mendocino coastal winery offers a raw setting and fascinating wines.
Chalone Vineyards – With the claim of being Monterey's first winery, Chalone is not only steeped in history but its choice location offers splendid views.
Oregon, Washington & Canadian winery tasting rooms
Archery Summit – This winery tasting room not only offers an idyllic setting with sweeping views from the terrace but candlelit tastings can be arranged in the cellar.
The Eyrie Vineyards – History buffs can feed that thirst for knowledge while soaking in the romance of the Oregon wine industry's pioneering spirit. The winery tasting room is simple and intimate and just right for conveying why this is one of the most important wineries in Oregon wine history.
Chateau Ste. Michelle – Can one of the Northwest's biggest wineries possibly have anything romantic to offer? The answer is yes! A visit to this Washington winery's chateau is a very special experience.
Venturi Schulze Vineyard and Winery – This tasting room offers a great chance to catch a glimpse into the world of a working winery on picturesque Vancouver Island. Expect simple hospitality in a stunning setting and memorable wines.
Mission Hills – This Okanagan winery is huge, so not the place to expect an intimate experience. But it is also perfectly situated to take your breath away and it offers everything. By everything, I mean a great restaurant, an amphitheater, guided tours and food and wine pairing experiences.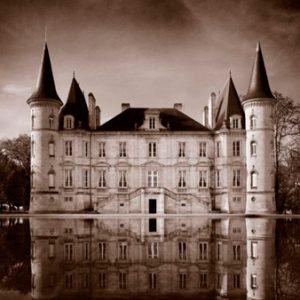 Some of our favorite European wineries
Billecart Salmon
Bruendlmayer
Chateau Pichon Longueville
Guigal
Josef Leitz
Joseph Drouhin
Nigl
Perrier Jouet
Taylor Fladgate
Great wineries in Australia and New Zealand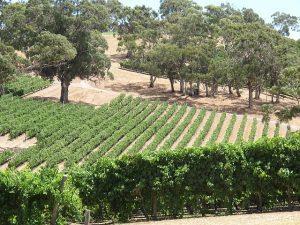 Campbell's
Craggy Range
Mount Horrocks
Mount Riley Wines
Pierro
Two Hands
Check out our wine recommendations
If you want to learn more about these wineries and other great wines from around the world, don't miss my monthly column, Woman on Wine.
And for new wines to try every week, Annette Tomei's The Wine of the Week will take you on a wine tasting adventure one week at a time.
Additional useful wine links
Local Wine Events – The very best destination on the web for finding wine events around the world
Wine Lover's Page – Reliable, intelligent talk on wine
Wine Searcher – For the collector, this site finds deals on hard-to-find wine
The Corkscrew Museum – Everything you ever wanted to know about corkscrews and more
Drizly – This alcohol delivery service is one of our favorite places to buy wine.
Get on our mailing list
Subscribe and get our exclusive list of Six Great Sex-Boosting Snack Foods for FREE! Unsubscribe at any time.