Our articles may contain affiliate links. For more information, view our policies.
Eat Something Sexy is your go-to source for information on using food as it intersects with romance and sexual health. What does that mean? We are experts on everything about food and the ways it impacts your love life. Seriously.
How do we do that? We offer everything from recipes well-suited to a date night or other romantic occasion to evidence-based, real-world information on eating to improve your sex life. The fact that you can potentially experience optimal sexual health through diet is what inspires us. And the thought that you can do it while enjoying every single bite is what challenges us.
So, what shouldn't you miss if you're new to our site? Our most popular feature is the Dictionary of Aphrodisiac Foods. It's one of the most in-depth resources on aphrodisiac foods available anywhere. But our site strives to cover not just food for sexual health but how to add romance for the whole package. This isn't just about your ability to perform. We understand that you also need intimacy with your partner and a solid, loving foundation. Toward this end, we offer information on couples' travel, products, wine & spirits and of course, our aphrodisiac recipes.
Editorial guidelines
We take pride in offering you accurate, up-to-date information. We review our feature stories and retest recipes often, to ensure that we're offering the highest quality content possible. Our contributors are all professional writers or culinary professionals representing diverse backgrounds and experiences. They help shape our human-driven content. It is against our guidelines to publish automatically generated content created by AI writing and recipe development tools.
About the products and services we feature
Some products and services featured on our site have been provided by manufacturers. Opinions expressed reflect those of our authors. Our team supports the responsibility to practice our craft in accordance with the highest ethical standards. Some, but not all, of our product links are affiliate links, meaning that we may earn a small commission – usually really, really small – if you click through and make a purchase.
View our Professional Disclaimer
About our creator, Amy Reiley
Eat Something Sexy was created by aphrodisiac foods authority Amy Reiley, who has her Master's degree in Gastronomy from Le Cordon Bleu and the University of Adelaide. She is the author of five aphrodisiac cookbooks as well as the founder of Life of Reiley, an award-winning, boutique publishing company.
Dedicating the past 18 years to the study of aphrodisiac history and nutritional science, Amy has been featured as an expert in publications and websites including The New York Times, Marie Claire, National Geographic, Cosmopolitan, Men's Health, Epicurious, Sydney Herald and Playboy as well as on radio and television from the BBC to The Today Show and is a frequent guest on health and lifestyle podcasts. She is also a freelance food, wine and health writer and an MSN content provider. Amy speaks and consults internationally on the history and science behind aphrodisiac foods and aphrodisiac cooking. Please view her media kit for additional information. You can also view her reel on YouTube.
Contributors
We work with a team of culinary industry professionals like chef and aphrodisiac foods coach Diane Brown, chef and culinary instructor Annette Tomei and esteemed members of the culinary community like cookbook authors Nandita Godbole, Chrysta Wilson and Jill Silverman Hough as well as internationally published travel industry authorities including Lark Ellen Gould and Bekah Wright.
Our editorial team
(Please click on the contributor's name to view their bio and latest stories.) 
Editor-in-Chief – Amy Reiley, MA Gastronomy
Director of Nutrition – Delahna Flagg, PhD, Center for Mind-Body Medicine Practitioner and Holistic Health Coach
Contributing Editors – Ronie Reiley, Annette Tomei, MA Gastronomy
Columnist – Chef Diane Brown Savahge, author of The Seduction Cookbook
Writers –  Vanessa Vanya, Lark Ellen Gould, Sherry Amatenstein, Bekah Wright, Barbara Barrielle
Additional Researchers and Contributors Include – Cassandra Oxley, Meredith Cella, Kyle Rutten, Donna Whitehouse, Stacie Wheelock, Madelyn Miller
Awards
Our site is over 15 years old and has received mentions from some of the biggest names in publishing including The Los Angeles Times, Psychology Today, Forbes, Bustle, SheKnows, Vice, Gayot.com and The Huffington Post.
Eat Something Sexy was selected in 2022 as an MSN content partner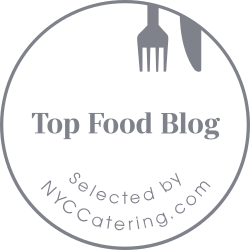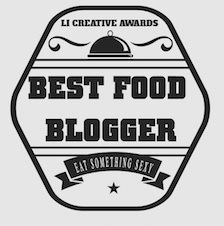 Work with us
We love to work with quality brands. If you have a brand that fits with our style and message and want to work with us, we offer a limited number of advertising partnerships. Learn more about partnership opportunities on our Work with Us page or email our publisher, Life of Reiley, [email protected].
Get in touch
For any other questions, please get in touch with our publisher Life of Reiley, [email protected], 323.571.3561.
Get on our mailing list
Subscribe and get our exclusive list of Six Great Sex-Boosting Snack Foods for FREE! Unsubscribe at any time.