Recipe for Spanish Mussels in Sailor's Sauce
Our articles may contain affiliate links. For more information, view our policies.
Serve these Spanish mussels as a part of a Spanish tapas-inspired evening…or just enjoy them on their own. This recipe is part of an entire meal of fabulous (aphrodisiac) appetizers. But I like to think each one also stands alone as an easy dinner dish. These simply steamed mussels are perfect for a night when you're in a hurry. Just add a simple green salad and some crusty bread for a complete meal. (They bread is key. You cannot serve any steamed mussels recipe without good bread to soak up the rich, sea-tasting broth.)
What are Spanish Mussels?
This recipe is really just a simple, steamed mussel preparation. What makes it "Spanish-style" is the collection of flavorings used to give this seafood recipe a Spanish flare. Saffron, one of the world's most luxurious ingredients as well as one of the most noted aphrodisiacs of the culinary world, is a prominent flavor in Spanish cuisine. In this recipe it adds a golden glow and slightly savory quality to the broth.
The yellow kiss of saffron, coupled with the subdued heat of jalapeno, and flavors like oregano and white wine add complexity with traditionally Spanish ingredients to this simple, steamed mussels tapas recipe.
How to prep mussels for cooking
If you've never cooked with mussels, there's a little you need to know about the prep. Mussels have what are called "beards." The beard is a bunch of hairy fibers that sprout from the shell.
To debeard, grab the bunch firmly and pull toward the hinge of the shell. After the mussels are debearded, put them in a colander in the sink under cool water and scrub lightly with your hands. Remove any sand or other debris. That's all you have to do to prep mussels for a seductive mussels tapas.
Spanish Style Mussels in Sailor's Sauce
Print Recipe
This Spanish-style steamed mussels recipe features the flavors of saffron and jalapeno. 
Ingredients
2

tbsp

extra-virgin olive oil

1/2

small onion

chopped

1

garlic clove

minced

1/2

jalapeno

ribs and seeds removed, minced

1

tomato-peeled

seeded and coarsely chopped

1/2

tsp

dried oregano

lightly crumbled

small pinch of saffron

lightly crumbled

1

tso

all-purpose flour

1/2

cup

dry white wine

1

lb

mussels

scrubbed and debearded

1/2

cup

bottled clam juice

1

tbsp

finely chopped flat-leaf parsely

1

tbsp

fresh lemon juice

Crusty country bread

for serving
Instructions
In a large, heavy stockpot, heat the olive oil. 

Add the onion, garlic and jalapeño and cook over moderately high heat, stirring, until softened, about 3 minutes. 

Add the tomato, oregano and saffron and cook for 1 minute, stirring. 

Sprinkle the flour over the vegetables and stir it in. Add the wine and mussels, cover the pan and cook, stirring, for 1 minute. 

Add the fish stock, parsley and lemon juice and cook over high heat, stirring, until the mussels open, about 5 minutes. Discard any mussels that do not open. 

Transfer the mussels and their sauce to deep bowls. Serve at once with crusty bread to soak up the sauce.
Pin this easy steamed mussels recipe: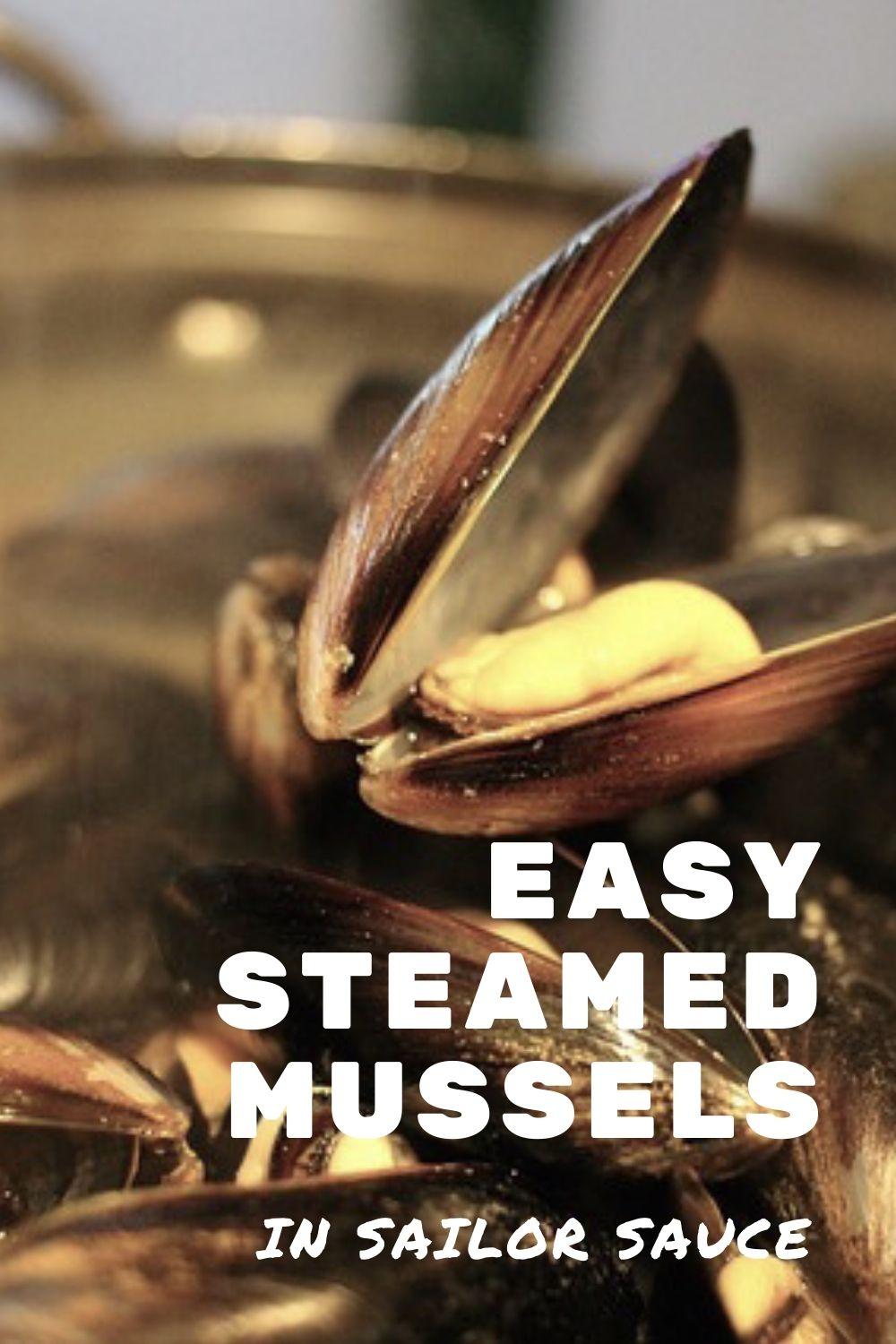 View more of Diane's aphrodisiac tapas recipes:
Fennel, Asparagus and Artichoke Bottom Empanadas
Quick Paella with Shrimp and Sausage
The Latin Lover Napoleon
Diane Brown is author of The Seduction Cookbook: Culinary Creations For Lovers
. If you like this recipe, get the book!
FREE APHRODISIAC NEWSLETTER
Subscribe to our free aphrodisiac newsletter