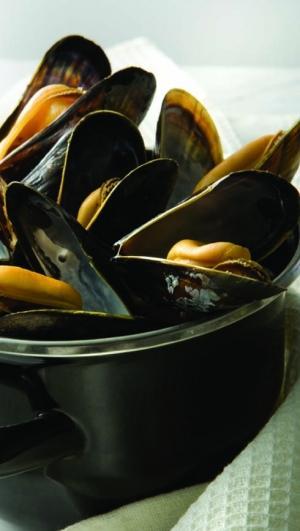 I've always had a thing for toreadors. I don't know if it's the vivid red cape, the machismo or the tights; my fantasy is fueled by the romance of Spain. Another fetish? An intensely flavored, minuscule dish that captures the passion of the Spanish culture in only one bite: Red-hot tapas. Consider this: tapas is a part of a lifestyle where the evening starts at a languorous pace and heats up to a frenzied sizzle dampened only by dawn's break. That's why I view tapas the perfect seduction.
Indeed, tapas are more a way of life than a particular type of food. Stepping into a Spanish tapas bar is a journey into a sybaritic, animated, and convivial game filled with intriguing smells, affable pats on the back, and captivating sights. The conversation ranges from mundane to philosophical. And the food reaches from simple tomato-rubbed toast to complex seafood stews. Truly, any type of food can be tapas, if it is served on a small plate from the kitchen of a bar. Originally called tapa, meaning lid, to cover the top of a glass in order to keep out dirt and insects, bars offered them to attract customers. Not meant to replace a meal, they are tiny bites intended to pique the appetite. And I believe they're an ideal way to tempt and tease a lover.
Types of tapas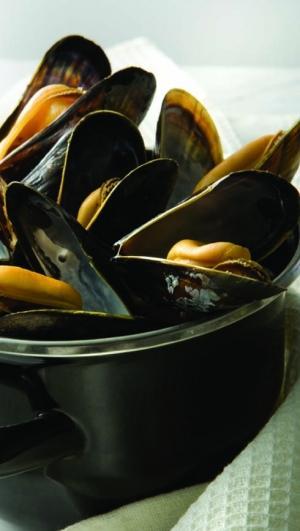 Tapas are grouped into three categories, based on how they are eaten: cosas de picar (meaning "things to nibble,) are finger foods, such as olives, cheeses or toasts. Pinchos, like abondigas (meatballs), require a utensil or toothpick for eating. If the tapa comes in a sauce, such as garlicky fried shrimp, it is called cazuelas.
Say "I'm serving tapas tonight" quickly, and you may get a bemused reaction as your guest imagines you with a small plate in one hand and nothing on from the waist up. Include a glass of wine or fine sherry, or even your favorite mixed cocktail. Serve a small plate of olives and almonds, and remember the Spanish proverb: Comiendo, comiendo el apetito se va abriendo–appetite increases with constant eating.
The tapas recipes:
Fennel, Asparagus and Artichoke Bottom Empanadas
Mussels in Sailor's Sauce
Quick Paella with Shrimp and Sausage
The Latin Lover Napoleon
Love the recipe? Get more of Chef Diane's signature flavors! Diane Brown is author of The Seduction Cookbook: Culinary Creations For Lovers
FREE APHRODISIAC NEWSLETTER
Subscribe to our free aphrodisiac newsletter
https://www.eatsomethingsexy.com/wp-content/uploads/2007/02/dianesmussels-e1553201442698.jpg
531
300
admin
https://www.eatsomethingsexy.com/wp-content/uploads/2017/01/Amy-Reileys.png
admin
2015-02-01 07:00:12
2019-03-21 13:55:07
Hot Ta-Ta-Tapas! - recipes for a sensual way of life