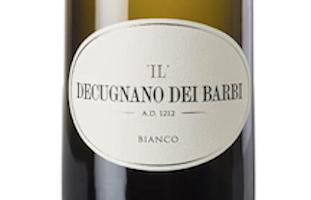 Orvieto Classico Superiore – Exceptional White Wines of Italy
Our articles may contain affiliate links. For more information, view our policies.
Italy is my soul's true home. I spent a glorious few weeks there just before borders closed, and we all went to our respective homes for our long timeout. This review of an Orvieto Classico Superiore, is the second of a three-part series. Here, I'll share some of my favorite wine experiences from that last grand Italian adventure.
The series started last week in Montepulciano, not far from Orvieto.
2017 Decugnano Dei Barbi, "Il" Bianco, Orvieto Classico Superiore DOC, Umbria, Italy
Orvieto is a hill town in Umbria, very close to Tuscany (and an easy drive from Rome). The town is surrounded by rolling vineyards and cypress-lined roads. Most of the wine made here is a blend of white grapes. The wines can be dry or sweet.
Orvieto Classico DOC requires a blend of at least 60% of the grapes Grechetto and Trebbiano Toscano (aka Procanico). The remaining 40% can be other regional white grapes, including Canaiolo Bianco and Malvasia Toscana. The Orvieto Classico Superiore DOC limits the amount of Trebbiano in the blend. Each grape variety ferments separately. Orvieto Classico Superiore must also meet higher standards. And, it requires a higher alcohol by volume than the Classico.
A little about the winery
Nobody is certain of the history of the name Decugnano. But it's certain that wine has been made here since at least 1212. Those original wines were made for clergy in Orvieto. Now, we all get to enjoy it! The current owner, Claudio Barbi, purchased the land in 1973 and produced his first wines in 1978.
Decugnano dei Barbi was the first to make a traditional method sparkling wine in Umbria in 1978. They were also the first to produce a sweet wine made from botrytized grapes (in the style of Sauternes) in 1981. I can't wait to return for a visit to try both of these in person!
If you have the opportunity to visit the winery someday, you must. They have tours, tastings, and a villa for weekly rentals. I was in Orvieto at the wrong time for a visit to Decugnano dei Barbi. I did get to have a lovely chat with one of their representatives, though. We are both hopeful for a future visit. It's on the top of my list for when it's time to travel once again.
The next best thing to visiting the winery in person is to enjoy the wines in a local restaurant. Lunch at Ristorante al Pozzo Etrusco da Giovanni in the old town of Orvieto was the perfect alternative. For more on the meal and the town of Orvieto, visit my post on Wander, Eat, and Tell.
My Review of Decugnano Il Bianco, Orvieto Classico Superiore
The 2017 vintage of "Il" bianco has the requisite Grechetto and Procanico. Then it's blended with two more familiar grapes: Vermentino and Chardonnay. The pale golden color of this wine and the initial aromas reminded me of fresh white peaches. The aroma gave the impression that these were hit with a quick twist of ground pepper. On the palate, the ripe summer peaches were joined by earthy-sweet-tart apricots. Again, seasoned with that fresh black pepper.
This is a medium bodied wine, maybe even pushing full for a white. The juiciness and a touch of astringency provided balance and complexity. And, made it a great match for a variety of foods.
We enjoyed this wine with some local specialties, starting with bread dipped in rich golden olive oil – a perfect pairing it itself. We also had handmade egg pasta with ragú of locally bred pork, grilled bites of tender herb-marinated rabbit, and braised lamb shank. The wine was complex and versatile enough to be enjoyed with each.
The Decugnano Orvieto Classico Superiore can be difficult to find outside Italy. At the time of publication, it was only available online through a European site, Tannico. But, another (less pricey) wine by the same producer, Villa Barbi Bianco, is available from The Winehouse. I recommend giving it a try.
If you take the recommendation for the Villa Barbi Bianco, consider cooking up one of our favorites to go with it. Maybe something simple like Easy Grilled Chicken with Polenta, or cross cultures with these Spanish-Style Mussels.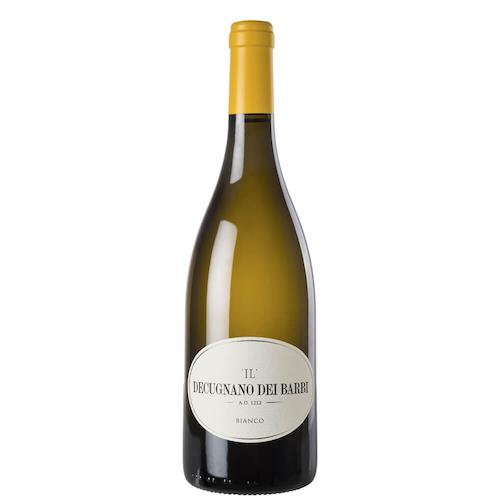 Latest posts by Annette Tomei
(see all)
Get on our mailing list
Subscribe and get our exclusive list of Six Great Sex-Boosting Snack Foods for FREE! Unsubscribe at any time.