Our articles may contain affiliate links. For more information, view our policies.
The evidence has only emerged in recent years, but it seems the term "sow your wild oats" has roots in health science. Today the hot question is whether oats and testosterone are linked.
But there is so much more to the history of oats as an aphrodisiac. Oatmeal nutrition is a complex topic with a surprising amount of research to back up some ancient uses.
Oats as a treatment for low libido and fertility
Green oat, or oat straw, has been used for centuries in Chinese medicine as a treatment for low libido. The grain was also popular in Anglo-Saxon homeopathy. It seems this ancient grain was once considered one of five culinary treatments for female infertility. (Oat straw, also known as avena sativa, is still sometimes used today to increase fertility.)
Oats, (including oat bran and oat straw), may be among the most potent and least expensive edible libido enhancers. True a bowl of oatmeal may not sound sexy but once you examine the evidence, you may be starting a whole new breakfast routine.
TO TRY: Overnight Steel Cut Oats
Do oats increase testosterone production?
The scientific world is not 100% sure just how oats may impact testosterone. However, it appears, based on an unpublished study in 2012, that eating oats may increase testosterone production.
According to the research, it appears that compounds found in oats called avenacosides interfere with sex hormone-binding globulin, thereby allowing the body to produce more testosterone. It's clearly an area that deserves more study but the potential implications may be enough to get you eating more oats.
RELATED: Oats Are Among the 10 Best Foods for Men
Research conducted in 2016 to study the avenacosides and other phytonutrients in oats did not examine whether the avenacosides in oats raise testosterone levels but did find that the phytonutrients in oats may have potent antioxidant and anti-inflammatory effects both of which potentially could improve sexual health.
Of course, it may take a long time to get a conclusive answer on how and how much oats we need for these benefits to sexual health because commercially produced oats and oatmeal vary in processing. So at this time, it is still unknown exactly how much the average bowl of oatmeal will boost this important sex hormone, (or if it affects women differently than men), since oatmeal nutrition varies from brand to brand.
Other oat benefits sexually
Oats show the potential to aid in lowering blood pressure. They do so, it is believed, by promoting the production of nitric oxide, which leads to improved blood flow. And improved blood flow is, of course, not just good for reducing blood pressure but improving the sexual experience. (Good blood flow is key to arousal and the pleasures of climax.)
But oats are a source of several other nutrients linked with sexual performance and both men's and women's health. For starters, oats provide more protein than most grains. And protein is essential for the energy to perform not just in the gym but in the bedroom.
Some other oatmeal nutrition facts might surprise you. The carbs in oatmeal are about 11% fiber. In other words, oats are fiber-rich. (If you're concerned about fiber intake, keep in mind that steel-cut oats have slightly more fiber than either rolled oats or quick oats.) Oats are also rich in vitamins B1 and B6. (Note that B6 reduces prolactin which stimulates the hypothalamus to increase testosterone.)
And oats can also potentially improve libido as a source of folate, iron, chromium, zinc, copper and magnesium, all nutrients you need for balanced sexual well-being. And lastly, oatmeal is an excellent source of manganese, one of the essential nutrients for men's sexual health.
How to incorporate oats into your diet
To get a daily dose of oats for libido, you don't necessarily have to sit down to a warm bowl of porridge. Oats make a great addition to many breakfasts and desserts, like this oatmeal cookie recipe. You can also try using chopped oats in place of half or all the breadcrumbs in your meatloaf recipe or even pulverize rolled oats and use them as a breading for chicken.
More recipes
Red Wine Poached Eggs with Oats and Black Bean Cakes
Savory Porridge with Turmeric, Kimchi and Fried Eggs
The Adult Chocolate Chip Cookie Bar
Discover more of the world's greatest aphrodisiacs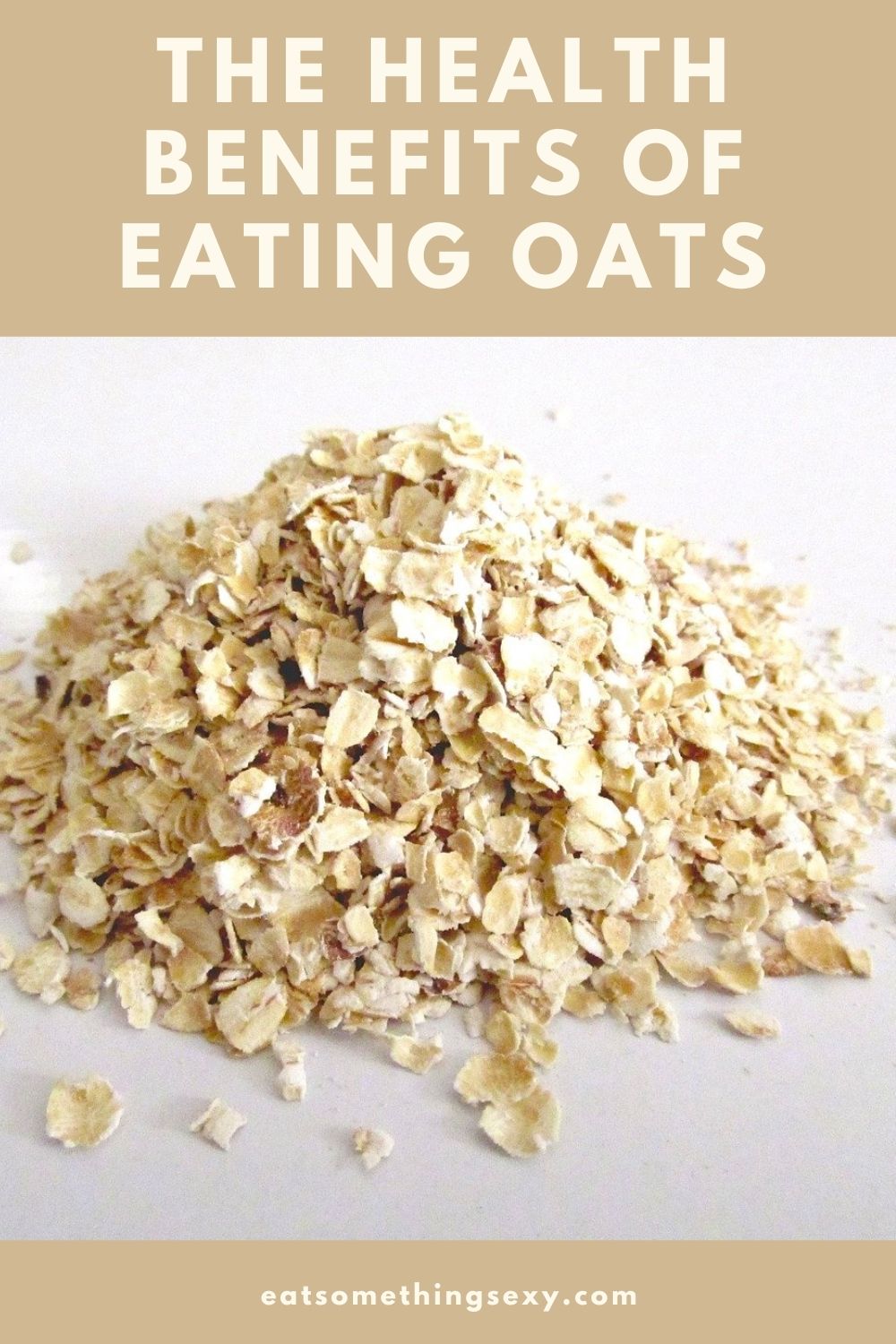 This article was published in 2010 and most recently updated in April 2021.
Latest posts by Amy Reiley
(see all)