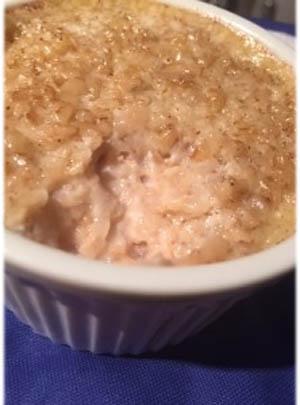 Overnight Steel Cut Oats – plan ahead for a healthy breakfast
Overnight Oats mean making breakfast in advance
It surprises an awful lot of people to learn that oats are aphrodisiac. In fact, we even added them to our list of 10 Best Food for Men. To get the maximum aphrodisiac value from your oats, however, you want to choose steel cut oats…which can take far too long to make in the middle of your busy morning. So baker extraordinaire and author of Kiss My Bundt, Chrysta Wilson came up with this recipe for Overnight Steel Cut Oats. These overnight steel cut oats cook in a luscious milk-based bath while you get your beauty rest. Simply take out your dish in the morning for an aphrodisiac-packed breakfast.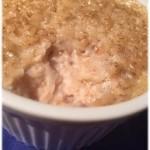 Overnight Steel Cut Oats
This recipe for a healthy breakfast takes the stress out of your morning because you prepare it in advance.
Ingredients
1/2

cup

heavy cream

1

cup

skim milk

2 1/2

cups

purified water

1/4

cup

brown sugar

1/4

tsp

cinnamon

1/4

tsp

kosher salt

1/2

tsp

pure vanilla extract

1

cup

steel cut oats

5

6-oz

ramekins or small

heat-safe bowls
Instructions
In a bowl, combine the cream, milk, water, brown sugar, cinnamon, salt, and vanilla extract.

Place ramekins or small bowls into the bottom of your slow cooker.

In the bottom of each ramekin, add 2 tablespoons steel cut oats.

Add ½ cup of the liquid mixture into each ramekin. Stir.

Slowly add water to the base of your slow cooker, being sure not to get any water into the ramekins. The amount of water will vary by the size of your slow-cookers, but you basically want the ramekins sitting in at least 3 inches of water. (For most slow cookers, water will come up to the middle of your bottom ramekin.)

Place the lid on the slow cooker, and cook for 8 hours.

When you wake up, simply remove the oats, grab a spoon, and enjoy. Cover any remaining ramekins and store, refrigerated, for up to 1 week.
FREE APHRODISIAC NEWSLETTER
Subscribe to our free aphrodisiac newsletter