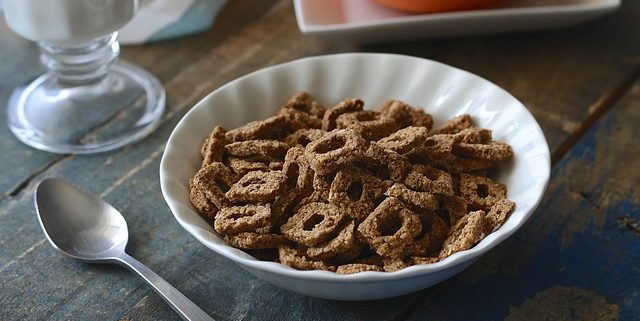 How Eating Fiber-Rich Foods Will Promote Sexual Health
Our articles may contain affiliate links. For more information, view our policies.
I don't know why we associate the importance of fiber with aging. Fiber is important to everyone at every age! And although you've probably heard some of the reasons that fiber is good for overall health you may not realize that when you eat fiber-rich foods, you're promoting your sexual health.  How? Well, let's start with the fact that the bloated look and uncomfortable feeling you can get from a lack of fiber in your diet is distinctly un-sexy. But there are some more surprising ways the fiber/sex link will impact your sexual wellness.
How fiber can impact your sex life
The link between a high-fiber diet and your sex life is about more than good looks. There's a molecule produced mainly in your liver known as sex hormone-binding globulin.
It binds to not just one of the sex hormones but three different hormones, (estrogen, DHT, and testosterone), impacting both men's and women's sexual health. And according to Health Central, eating a diet rich in high fiber foods helps reduce the amount of globulin binding to the sexual hormones. (Leaving a greater number of sexual hormones free to do their job.)
How much fiber do you need each day?
The required fiber intake is different for women and men. This is something important to keep in mind when you're menu planning.
So how much is enough? According to the Mayo Clinic, women need at least 21-25 grams of fiber daily. For men, the number is higher. Men should aim for 30-38 grams of fiber every day.
Some of the best high-fiber, good-for-you foods
If you're looking for a high-fiber food list, here are some suggestions. Ingredients like lentils, almonds and strawberries can help your digestive system maintain regularity. This relieves strain on your system overall. Good sources of fiber can also help prevent belly bloat.
If you want to eat more fiber, add more whole grains, nuts and seeds as well as fresh fruits and vegetables to your diet. Just keep in mind that all fruits and vegetables are not created equally when it comes to fiber. Be sure to talk to a healthcare professional before making any drastic changes to your diet.
Eat these foods for fiber intake
Brown lentils 15g/cup
Black beans 15g/cup
Chia seeds 10g/oz
Raspberries 8g/cup
Green peas 8g/cup
Whole Wheat Spaghetti (cooked) 6g/cup
Pear (skin-on) 5g/medium fruit
Quinoa (cooked) 5g/cup
Oatmeal (cooked) 5g/cup
Carrots 3.8/cup
Almonds 3.5g/oz
Sunflower seeds 3g/oz
Dark chocolate (70-85% cacao) 3g/oz
Air-popped popcorn 1.2g/cup
(Amounts are approximate. Source: FoodData Central)
In addition,  you might be surprised to learn that avocado is an excellent source of fiber. The fiber in 1 cup of avocado slices is almost 10 grams! And avocado also happens to be a legendary aphrodisiac.
The right diet may lower body weight and increase sex drive
Less strain on your gut will lead to happier organs and promote vitality. In addition, results from the USDA's Continuing Survey of Food Intakes support the idea that there is a link between a fiber-rich diet and low body weight. (And keep in mind that an optimal BMI can improve sex drive and sexual health.) Who doesn't love a nutrient that keeps you svelte? So please, do your body good and eat plenty of fiber.

Click for
the 10 Steps to Sexy Diet
Step #3
Edited by Delahna Flagg, PhD: This article was reviewed and additional research was provided by Center for Mind-Body Medicine certified practitioner and Eat Something Sexy Nutrition Director Delahna Flagg.
Disclaimer: Please note that the information provided in this article is intended for informational purposes only. It is important to consult your physician before making dietary changes. More information
Latest posts by Amy Reiley
(see all)
Get on our mailing list
Subscribe and get our exclusive list of Six Great Sex-Boosting Snack Foods for FREE! Unsubscribe at any time - privacy policy