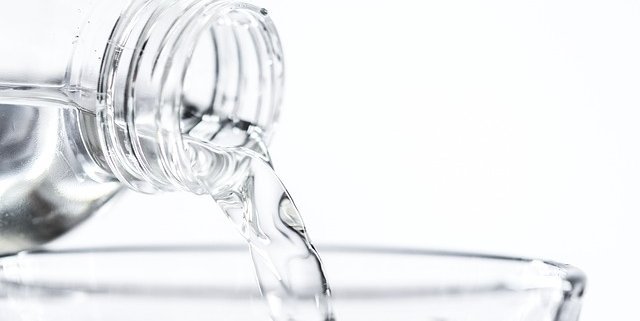 Drink Water to Help Your Sex Life
Our articles may contain affiliate links. For more information, view our policies.
Most of our body is made of water and it needs constant refreshing. But does drinking water help sexually? Well, a regular water routine is like a daily detox and will help you maintain optimal energy, among other things.
Don't forget, there are many toxins in our environment; detoxes aren't exclusively for over-indulgent behavior. And every glass of refreshing water you drink to stay hydrated helps to flush toxins away. Detoxification is really that simple!
How does drinking water help sexually?
You need hydration because it helps the body maintain balance by nourishing cells, tissues, joints. Yes, among other things, it lubricates your joints and helps you move with ease and agility. But there are aspects of hydration that can directly impact your sex life.
Dehydration can cause a loss of libido
Although it isn't a direct cause of low libido, not getting proper hydration can cause your libido to lag. Dehydration can cause your body to release stress hormones. This can throw off your sex hormones and diminish sexual desire.
Dehydration and erectile dysfunction
You might be wondering, "Can dehydration cause erectile dysfunction?" The short answer is yes.
The more hydrated you are, the more efficiently your blood can flow. The better your blood flow, the better your ability to achieve sexual arousal. Although mild dehydration may not seem like something that can ruin a romantic evening, even mild dehydration can be a cause of temporary ED.
If you are suffering from erectile dysfunction, increasing water intake may help but you should also consult with your doctor to eliminate more serious causes of your sexual dysfunction.
Also, don't forget that semen is water-based. And without enough water, you quite literally can't keep your juices flowing. So you can see how keeping hydrated is important to men's sexual function in a number of ways.
RELATED: The 10 Best Foods for Men's Libido
Drink more water for a better orgasm
Some sex experts say that drinking water is the single most important thing for supporting sexual performance. In fact, hydration can improve your ability to reach climax. According to Patricia Johhson, co-author of Partners in Passion: A Guide to Great Sex, for women, in particular, staying hydrated can lead to stronger, better orgasms.
Hydrate to slow the signs of aging
Water boosts the health and beauty of your skin. It's a sad fact that chronic dehydration can lead to premature wrinkles. In fact, according to beauty site Byrdie, drinking water is the dermatologists' greatest "skincare secret."
And not only will hydrating yourself banish premature wrinkling, but it will also help your lips plump up to their most kissable softness.
RELATED: Our Favorite Lip-Plumping Balm
Vagina hydration
The skin of your face isn't the only skin that needs hydration. For women, staying hydrated will help maintain vaginal health by keeping the skin of the vagina plump and the inside of the vagina lubricated.
In addition, dehydration can cause itchiness and burning down there. So, ladies, vagina hydration adds extra incentive for drinking water.
The benefits of drinking water for overall health
Want to know what else is wonderful about water? It helps to cushion your brain, regulate body temperature and help you maintain proper blood pressure. It's hard to believe that the world's most abundant drink can benefit your health in so many ways but water is not only important to your path to becoming your most sexy, proper hydration is vital to your overall health.
And although isn't the sexiest thing to talk about, water helps your kidneys do their job of filtering the liquids in your body. Without good hydration, you can develop kidney stones. It can also lead to kidney failure.
Discover how watermelon can help keep you hydrated
How do you recognize dehydration?
Many symptoms of dehydration are easy to recognize. So if you experience any of the following, you know it's time to reach for a glass of water.
increased thirst
dry/cottonmouth
dark, concentrated urine
dizziness
headache
fatigue
How much water should you drink?
But how much water is enough? (You can hydrate with beverages other than water, such as coconut water or sports drinks, but plain old H2O is the least expensive, most reliable and according to many experts, the best drink for hydration.)
Everybody is different but the Mayo Clinic has a good guideline for how much water the average man and woman should consume for optimal hydration. It's a great guide for anyone concerned with how to keep your body hydrated.
The link between water and weight loss
Don't forget, hydration is a key aid to digestion.
Oh, and one last thing I think you're going to appreciate. For those looking to shed a few pounds, keeping hydrated with water can help you feel more satisfied at meals by filling the stomach and encouraging portion control.
There's so much to love about water!
Click for the 10 Steps to Sexy Diet


Step #4
This article was written in 2015 and most recently updated in January 2022.
Latest posts by Amy Reiley
(see all)