The Benefits of Oats for Men (Including Oatmeal)
Our articles may contain affiliate links. For more information, view our policies.
Why oats are among the best foods for men's health
Why should men eat oats for sexual health? Adult males require more protein than any of the other gender and age groups. The trouble is, in a balanced diet, not all forms of protein should come from animals. That's the first of the benefits of oats for men's health.
view the list of all 10 Best Foods for Men's Sexual Health
Oats are a plant-based source of protein
A  serving of oats can provide as much as 14% of your daily protein requirement. (The less processed the oats, the more protein they will contain. So in other words, make your oatmeal with whole, rolled oats or steel-cut oats and skip the quick-cooking stuff.
Protein and your sex life
You get that oats will give men the protein they need for overall health but what's the significance to your sex life? It's simple. Protein is key for energy and you need energy for sexual health and performance. But that's not the only benefit of oats when it comes to sexual health.
Oats for a bigger O
Have you heard the expression "Oats for a bigger O?" Oats contain a key nutrient for achieving sexual satisfaction.
An amino acid called L-arginine found in oats works to relax blood vessels. It can help increase blood flow, which is key for sexual arousal and climax. For this reason, this nutrient is sometimes used to help treat men with erectile dysfunction. But you can get it naturally just by eating oats.
Did you know that almonds are also a source of L-arginine?
Oatmeal also contains zinc, a nutrient linked with increased sex drive, not only in men but also for women. That's right, the expression oats for a bigger O doesn't just apply to men but can also be true for women!
More nutritional benefits of oats for men
An additional nutritional benefit for men is that the manganese found in oats will improve hormone levels and function. And if you're looking for a source of manganese, it doesn't get much better than a serving of oats.
So that is why all men should be eating oats for a healthy sex life.
But oats aren't just good for helping support men's sexual health. There are a whole lot more oat benefits for men. The regular consumption of oats or oatmeal can help men have longer and more active lifestyles by avoiding stroke, heart attacks, and type 2 diabetes.
When it comes to men's health, what's not to love about this whole grain?
RELATED: Why oats and oatmeal are considered an aphrodisiac
Recipes and cooking
Oatmeal is a classic breakfast food but breakfast isn't the only time to eat oats. Oats play a starring role in one of the world's most classic cookie recipes. And they can be used in savory dishes, like in place of bread crumbs in a meatloaf (or meatless loaf).
And if you like classic oatmeal, you don't just have to eat it for breakfast. In fact, oatmeal is a great choice for a late-night snack because it's a nourishing choice that's not only tasty but a good source of fiber that will help you feel full all night.
Six-Spice Oatmeal Raisin Cookies
Chocolate Chunk Cookies with Fiori di Sicilia
Chipotle Bacon Chocolate Chip Cookies
Classic Dutch Crunchy Cookies with Coconut
Overnight Steel Cut Oats
Raspberry Cacao Oat Breakfast Bowl
Red Wine Poached Egg with Oat & Black Bean Cakes
Turmeric Porridge with Kimchi and a Fried Egg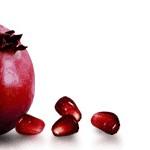 10 Best Foods For Men
Up Next: Pomegranate
Oats photo by Lisa Fotios from Pexels
Edited by Delahna Flagg: This article was reviewed and additional research provided by Center for Mind-Body Medicine certified practitioner and Eat Something Sexy Nutrition Director Delahna Flagg.
Disclaimer: Please note that the information provided in this article is intended for informational purposes only. It is important to consult your physician before making dietary changes.
Latest posts by Amy Reiley
(see all)
Get on our mailing list
Subscribe and get our exclusive list of Six Great Sex-Boosting Snack Foods for FREE! Unsubscribe at any time.