Easy Recipe for Cacao Oatmeal with Raspberries
Our articles may contain affiliate links. For more information, view our policies.
Shannon of The Glowing Fridge, gave us permission to share one of her delicious, vegan breakfast recipes. This decadently chocolatey start to the day will warm you up on a chilly morning. This health-packed cacao oatmeal has a multitude of nutrients that will support both male and female libido. As you probably already know, we believe that your mornings should always start with a swift kick.
Why this is a nutritious breakfast option
First of all, this raspberry oatmeal features cacao powder. Cacao contains a compound called theobromine. This key compound is energizing and healing. And it just might be the reason chocolate is considered an aphrodisiac. Of course, there's also this healthy breakfast option's base of oats. And don't forget, oats make our list of the 10 Best Foods for Men. Lastly, there are the plump, scarlet raspberries that lend a subtle sweetness to this vegan dish. Raspberries have a folkloric history as an aphrodisiac, as well as some powerful nutrition.
Ingredients in this cacao and raspberry oatmeal
You may not be familiar with cacao powder, the ingredient that gives this raspberry oatmeal its hint of chocolatey goodness. It isn't an ingredient commonly stocked in home kitchens. Cacao powder is made from processed, raw cacao beans.
This means that, although it's similar to cocoa powder, cacao powder is still in its raw form. And as such, it retains more of the cacao plant's nutrients. (Cocoa powder is processed by roasting at high temperatures.)
So if you're looking for a cacao powder recommendation, I like the organic version made by Navitas Naturals. And if you're not sure where to get it, you can order it from Amazon.
The recipe also calls for raw peanut butter. You may be familiar with natural peanut butter, made with just peanuts and salt. But what you're thinking of is probably made with roasted peanuts.
You can make your own raw peanut butter with a good food processor. However, there's a danger that you might buy contaminated, raw peanuts. Peanuts are often contaminated with Aspergillus flavus. A safer bet might be to buy raw peanut butter by the jar. But keep in mind that raw peanut butter goes rancid rather quickly.
For more from The Glowing Fridge
For more of Shannon's recipes see her site www.theglowingfridge.com or follow her on Instagram @theglowingfridge.
Cacao Oatmeal with Raspberries
Print Recipe
Shannon, of 'The Glow Effect' guide, has given us permission to share one of her delicious recipes to warm you up for the impending cold season. The Cacao and Raspberry Oatmeal has a multitude of nutrients that will support the male and female sex drive and we believe that your mornings should always start with a swift kick.
Ingredients
1/2

cup

oats

2

tbsp

cacao

1

tsp

vanilla

1

tsp

maple syrup

raspberries

raw peanut butter

shredded coconut
Instructions
Cook 1/2C Oats in boiling water until they are as tender as you would like.

Add the cacoa powder, vanilla, and maple syrup when it is almost done.

Once done, top with raspberries, raw peanut butter, and shredded coconut.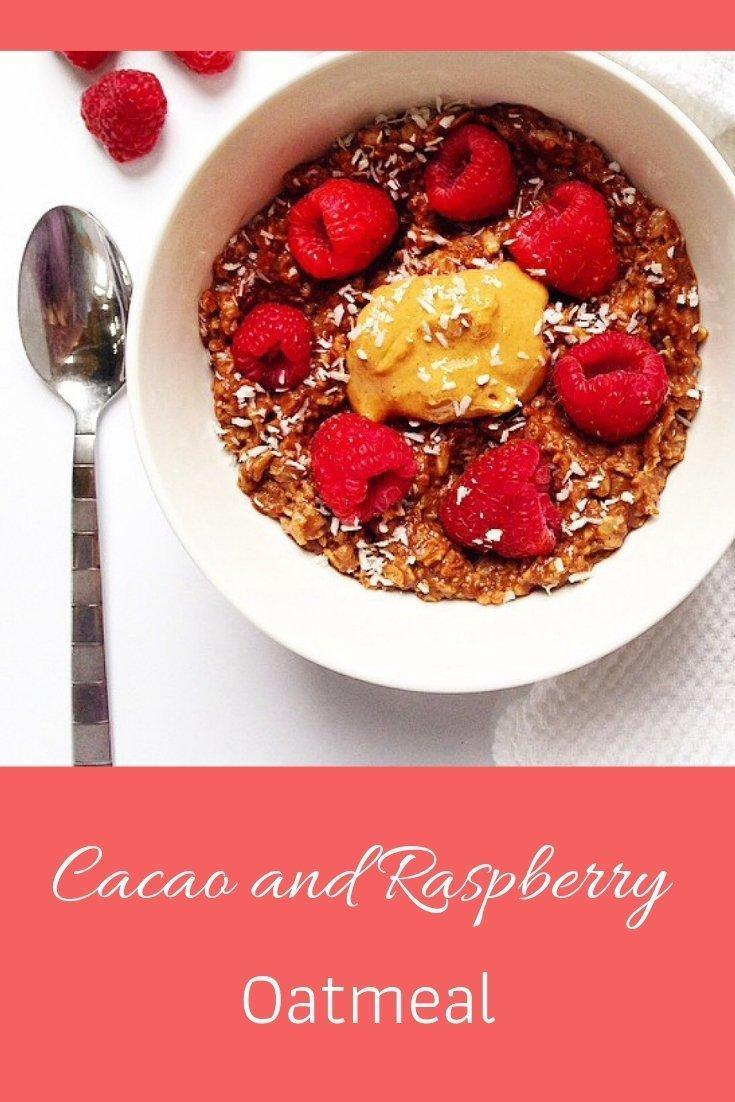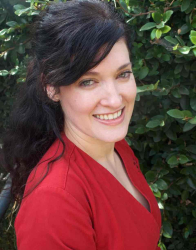 Latest posts by Delahna Flagg
(see all)
Get on our mailing list
Subscribe and get our exclusive list of Six Great Sex-Boosting Snack Foods for FREE! Unsubscribe at any time.