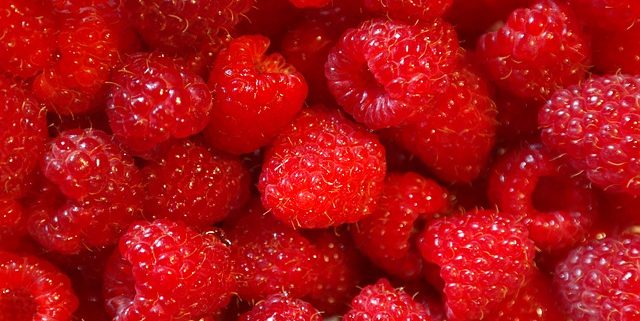 Our articles may contain affiliate links. For more information, view our policies.
If you stop and think for just a moment, the aphrodisiac allure of the raspberry is obvious. Shape and texture alone make this summer fruit sexy. Combine with that ruby glow given off by a bowl of the ripe, summer fruit, a raspberry is simply a morsel of seductive beauty. But there's more to raspberry benefits than meets the eye.
Why are raspberries an aphrodisiac?
The fruit is actually a collection of tiny fruits with the not-so-sexy name druplets. The tiny, fragile fruits, held together around a hollow core make for a sensual experience when pressed between the teeth. As the individual pods pop, the fruit bursts with flavor and the remaining skins acquire an almost melt-in-your-mouth flavor.
So you can see why raspberries would be considered aphrodisiacs for the sensuality they offer to the eater. But there are some who believe that raspberries earned their reputation as an aphrodisiac food because of their shape, which is said to resemble a woman's nipple.
However, the reason raspberries deserve their reputation as an aphrodisiac is really because of nutrition. Raspberries are not only good for you, but they may also be surprisingly beneficial to your sex life.
The health benefits of raspberries to sex drive and performance
Raspberries are remarkably healthy. Did you know that a single serving of raspberries offers more than 50% of your daily intake of vitamin C?
Antioxidants
But vitamin C is not the only antioxidant raspberries have to offer. They are also a source of lycopene, ellagic acid, quercetin and vitamin E. Did you know that vitamin E is sometimes called "the sex vitamin?"
RELATED: Learn more about the benefits of lycopene for men's sexual health
Raspberries also contain a group of flavonoids called anthocyanins, which are recognized for their role in reducing inflammation and promoting heart health. (Anthocyanins are also the pigment that gives raspberries their sexy, red color.) Because they promote blood flow and heart health, they also promote sexual performance because healthy blood flow is essential to sexual arousal and climax.
Fiber
According to the USDA's FoodData Central, fresh raspberries also offer 8 grams of fiber per one-cup serving. Although you might not link fiber with your sexual health, fiber is essential to looking and feeling your sexiest. So you should always be on the lookout for fiber-rich foods like raspberries to keep yourself in your sexual prime.
Benefits for male sexual health
Raspberry health benefits include a few that are particularly beneficial to men. They are recognized as a source of manganese, a nutrient identified as essential to sexual health – particularly for men's sexual health. The fruit is also a source of potassium, a nutrient linked with men's heart health. (Keep in mind that anything that helps keep your heart pumping, will increase your chances of achieving sexual arousal and climax.)
Lastly, there is a possible link between the high vitamin C content in raspberries and improved sperm DNA. In fact, one 2012 study proved that certain micronutrients, including C, improved sperm quality. So if you are part of a couple trying to get pregnant, eating more fruits like raspberries, rich in vitamin C, may improve your outcome. But be sure to check with a fertility specialist before relying solely on fresh fruit.
RELATED: Discover 5 foods to eat for fertility
What does raspberry mean sexually?
There are a couple of slang uses for raspberry, both of which are linked with sex. The first, the more innocent of the two is the act of pressing your lips on someone's skin and blowing so that your lips vibrate and make a whoopie cushion-like sound. This playful treatment can be applied to pretty much any body part from the neck to the arm to the stomach and isn't necessarily linked with sex.
The second, however, is a bit more lewd. It's also the lesser-known of the two meanings but it is one that some users of the term seem to greatly appreciate. According to the Urban Dictionary, it is an act a man can perform on a woman involving blowing air at the climax of oral sex.
Neither of these raspberries will promote sexual health but depending on what you're into, they could give the word raspberry a sexy, new meaning. As for everyone else, I recommend eating the raspberry fruit in abundance whenever they're in season.
Storage and serving suggestions
Because of their fragility, raspberries in perfection are a rare and short-lived treat. Despite being among the world's most nutritional foods, they are considered an indulgent delicacy. For a sensual treat, surprise your lover with a bowl of plump, just-picked berries accompanied by nothing more than a dollop of whipped cream.
Most readily available from mid-summer to fall, raspberries should be stored carefully to prevent spoilage. They should always be kept in the refrigerator, preferably topped with a paper towel to help prevent excess moisture. Stored this way, the precious fruits will last around 24-48 hours.
You can serve them for every meal of the day. Here are a few of my favorite recipes including raspberries:
Recipes
Passion Fruit & Quinoa Greek Yogurt Parfait
Cupid's Kiss Champagne Cocktail
Raspberry Semifreddo
Ronie's Romance Chocolate Cake
Discover more of the world's greatest aphrodisiac foods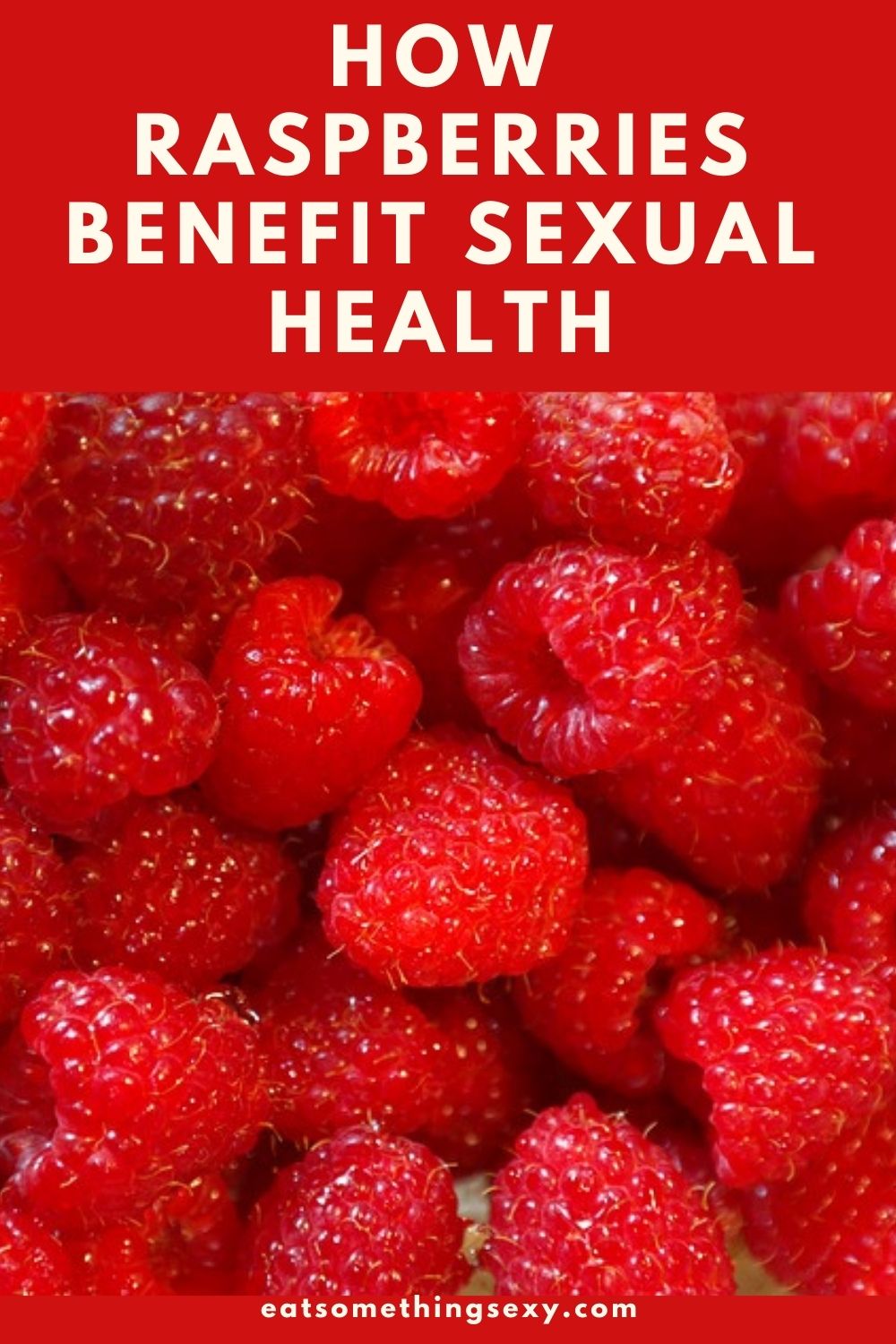 This article was written in 2010 and most recently updated in May 2022.
Disclaimer: Please note that the information provided in this article is intended for informational purposes only and not to replace medical care. It is important to consult your physician before making dietary changes. More information
Latest posts by Amy Reiley
(see all)