Our articles may contain affiliate links. For more information, view our policies.
Horny goat weed is a medicinal herb used most commonly in Chinese medicine. (It is also known as yin yang huo.) And in traditional medicine, the purported benefits of horny goat weed are many.
Is horny goat weed an aphrodisiac?
This herb is associated with the prevention of menopausal bone loss, anti-HIV activity and some promising anti-cancer effects. Of course, it's also associated with the prevention and cure of erectile dysfunction.
Before I go further, I would like to state that too little scientific study has been done on the benefits of horny goat weed for me to recommend it as an aphrodisiac that I think you should immediately go out to purchase. Instead, I would like to give you the facts as they exist at present and let you make that decision for yourself.
Although horny goat weed is considered a culinary aphrodisiac, the herb is most commonly distributed in pill form. It comes from an herb known to grow wild in the mountains of China. Its place in Chinese medicine as a powerful aphrodisiac is centuries old. Some of China's doctors recommend the benefits of horny goat weed over the "little blue pill" and other man-made erectile dysfunction medications.
Those who recommend the benefits of horny goat weed as a natural "enhancer" explain that it can relax blood vessels and help promote blood flow. There is also some evidence that it can help regulate cortisol levels as well as testosterone and thyroid. Unfortunately, there isn't a lot of conclusive information on how much of the herb you can safely eat if you prefer to take it in its natural rather than pill form.
But, there's more you should know before considering horny goat weed use.
According to Medical News Daily, side effects can include sweating, a racing heart and mood changes that include aggression. So, unless you're exceedingly self-aware, it's probably best to approach self-dosing with excessive caution.
Research into the benefits of horny goat weed
Horny goat weed's centuries-old reputation has inspired several Western researchers to prove the claims of traditional Chinese medicine. A 2008 study by the University of Milan found that horny goat weed's main compound, icariin, does function in a similar fashion to popular medications.
In the US, the late Dr. James Duke, a well-known horny goat weed proponent, conducted a study on a group of both healthy men and those who relied on erectile dysfunction medication that produced a result showing 60% of the healthy men reported improved sexual satisfaction using the supplement. (Incidentally, only 45% of medication users reported success when replacing the blue pill with the horny weed.)
So, if you're looking for a natural alternative for treating these sorts of dysfunction, the benefits of horny goat weed may be what you're looking for. But the expert direction from a medical professional is highly recommended.
Discover more of the world's greatest aphrodisiac foods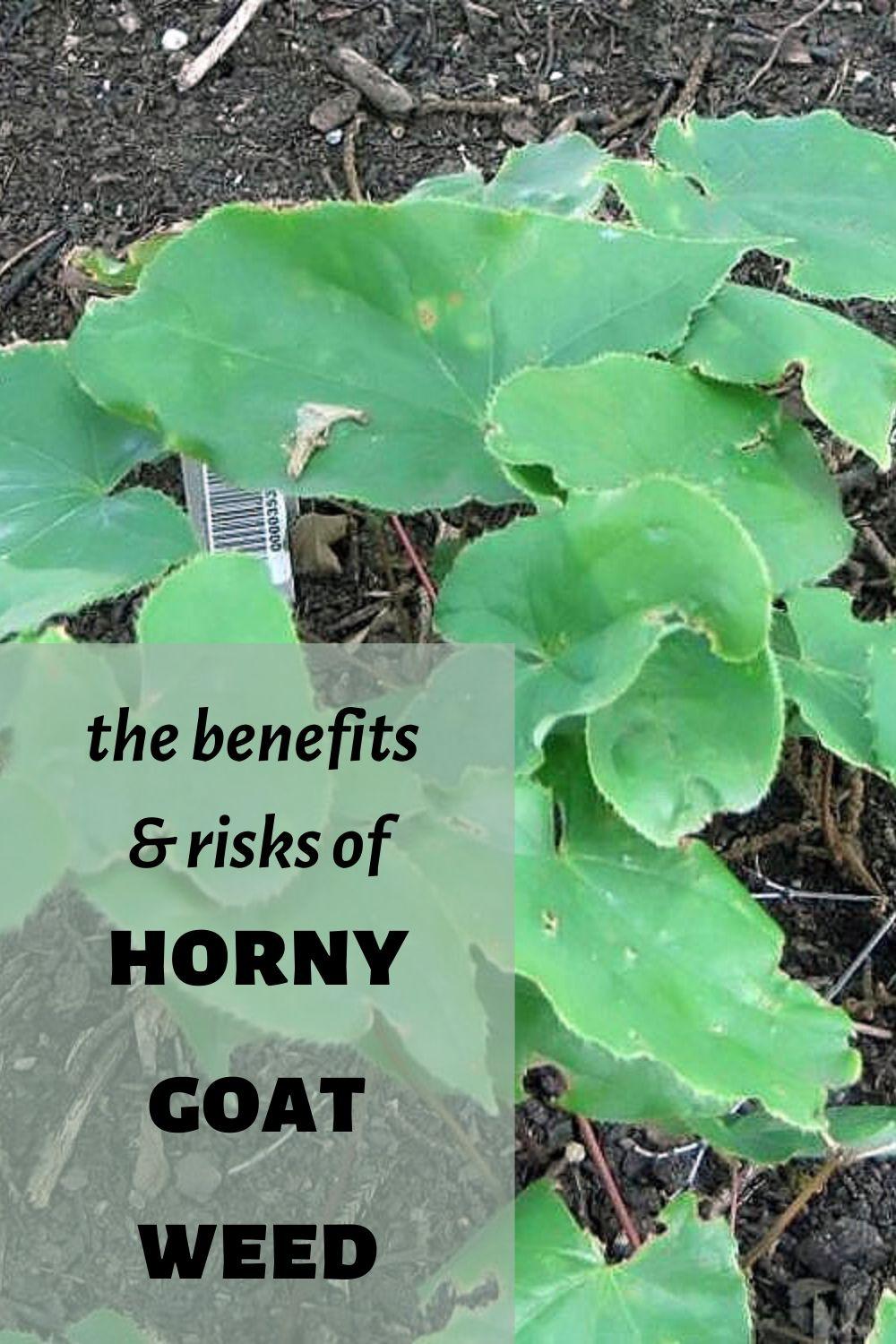 Horny goat weed photo by David Stang, used under the Creative Commons Attribution-Share Alike License.
Latest posts by Amy Reiley
(see all)
Get on our mailing list
Subscribe and get our exclusive list of Six Great Sex-Boosting Snack Foods for FREE! Unsubscribe at any time.