Cleveland Romantic Getaway – things to do in Cleveland for couples
Our articles may contain affiliate links. For more information, view our policies.
The city of Cleveland, Ohio is a multi-faceted surprise to both newcomers and those who are returning to rediscover a former industrial powerhouse that has become a cultural and gastronomic destination. You might be surprised to discover how many things to do in Cleveland are just right for a romantic getaway–or a lovers' staycation, if you happen to live close by.
As a former Cleveland resident and frequent visitor, here are my top picks for making a memorable Cleveland romantic getaway for two.
Looking for more romantic getaway ideas? Check out our favorite destinations
I grew up in a suburb of Cleveland, along the shores of Lake Erie. In my youth, Cleveland was "the mistake on the lake" and best known for its urban river that caught on fire due to pollution and shipping contamination.
That river, the Cuyahoga, is still there and ships still pass through its narrow twists but now diners, boaters and revelers cheer those vessels out to the Great Lakes from restaurants and bars that line the former joke of this proud town.
Romantic things to do in Cleveland, Ohio
Today's Cleveland is a welcoming place. One that loves visitors and has created numerous attractions catering to the needs of out-of-town guests. Cleveland's ever-growing offerings for couples can make this city an under-the-radar getaway for a romantic weekend or mid-week escape.
Rock and Roll can be part of a romantic Cleveland getaway
Cleveland has become hip, helped by the attraction of service industries instead of auto and steel factories and, of course, the Rock and Roll Hall of Fame. When you're asked to name what to do in Cleveland, this is probably the first – maybe only – thing to come to mind.
This one nugget of attraction has become synonymous with the city and this isn't a bad thing. It is a place for couples to share their personal history with one another and celebrate a passion for music. A visit really is one of the most fun places to go in Cleveland for couples or families.
The "Rock Hall" is an interactive museum for music fans of all ages, from lovers of Elvis to Madonna to Beyonce. On a recent visit, I happened to arrive there the day after Aretha Franklin died and the place was literally alive with the Queen's hits, played from speakers around the massive courtyard and in a continuous film compilation on one of the Hall of Fame's many theaters and studios.
Wandering downtown may be one of the simplest date night ideas in Cleveland
Snuggled along Lake Erie in a downtown that has become remarkably walkable. Simply strolling the downtown can be part of a romantic evening in this midwestern city.
The businesses that have built up in this district of sparkling, new buildings include high-rise hotels with rooftop decks that welcome cuddling couples, like Hilton Cleveland's Bar 32 and FirstEnergy Stadium which hosts the Cleveland Browns, a team that packs the stadium even in a losing season. (The fans call themselves the "dawg pound" and they are tirelessly supportive.)
Compare prices on downtown Cleveland hotels
A sports lovers city
Although a sporting event may not sound like the most romantic pursuit, you can't talk about Cleveland activities without professional sports.
Progressive Field hosting the winning Cleveland Indians and Quicken Loans Arena that hosts the Cavaliers. Losing homegrown LeBron James was a hit to this city that loves their sports but the locals get it. LeBron helped build a winning team and, like all Clevelanders, he needs to follow a dream.
RELATED: A hotel for couples in The Big Easy
The Cleveland food scene – this is Chef Michael Symon's town
Other dreamers that came back to hometown Cleveland to build their lives, as well as a culinary and arts scene, include other well-known figures like bald, pork-loving Michael Symon, who won the first Iron Chef Competition and a spot on the national daytime television hit "The Chew."
Symon never fails to plug Cleveland and he's largely credited with the rebirth of attention to trendsetting food here without forgetting his Greek and Sicilian roots. Lola, his first restaurant that garnered the attention of The James Beard folks. In other words, he is the heartbeat of the Cleveland food scene.
His restaurant Lola was once considered one of the best restaurants in Cleveland. His restaurant Mabel's BBQ, boasting "Cleveland-style BBQ," is also known for producing some of the best Cleveland food. And Symons' restaurant empire extends to the suburbs and close by urban neighborhoods.
These days, if you ask a local food lover what to do in Cleveland, the first thing they will tell you is eat at a Michael Symon restaurant.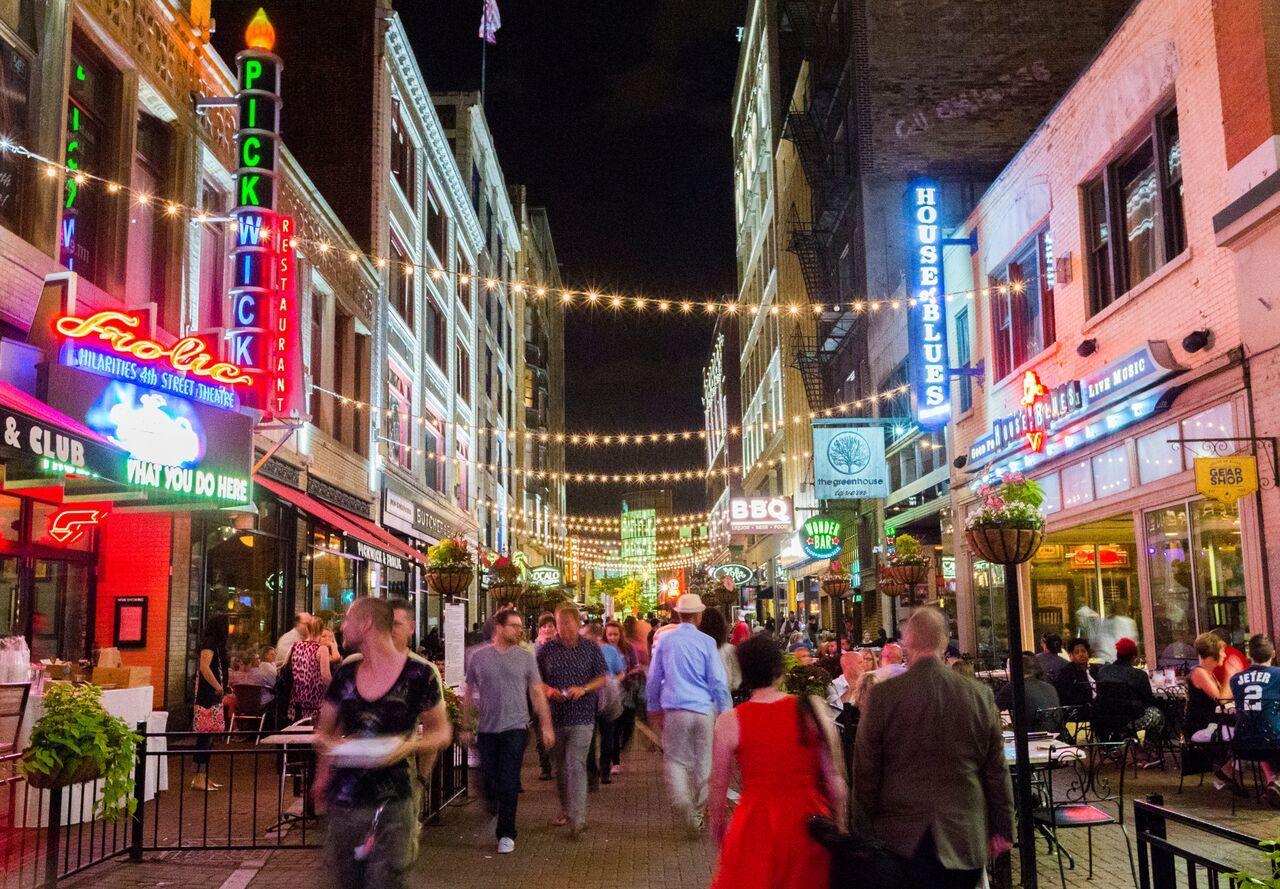 Discover more of the best restaurants in Cleveland, Ohio
Symon isn't Cleveland's only prolific restaurateur. Zach Bruell's stable of restaurants feature many styles and cuisines. For a date night, his French bistro L'Albatros at Case Western Reserve University is a strong choice for a romantic dinner in Cleveland. And Alley Cat is the place to go for waterfront seafood in Cleveland.
Cool restaurants in Cleveland
But this isn't the only good choice for waterfront dining in Cleveland. Collision Bend Brewing Company in the Flats along the Cuyahoga River, brings casual eatery and beer culture to one of the rediscovered Cleveland neighborhoods.
Looking for the best burgers in Cleveland? This might be a good place to start your search. They even have a breakfast burger at brunch.
Cleveland food shopping
Many dreamers have invested in the formerly forgotten neighborhoods close to the city center which are now teeming with young families, executives and retirees who enjoy the reborn cuisine and culture of urban neighborhoods like Ohio City, the Flats (along the river), Detroit-Shoreway and Tremont.
The rush to the suburbs has reversed and now former grocery store shoppers are hitting the 100-year-old Westside Market on West 25th Street in Ohio City as much for its colorful people as its farm-raised meats, creative sausages, pierogis, bakery goods and produce. For food lovers, this is a great place to spend your day.
I remember this place as a child when it seemed so huge, bustling and exotic. It is still the market of one's dreams and still among my favorite things to do in Cleveland. But now the exotic just seems a fresh selection of what we find in the food world now.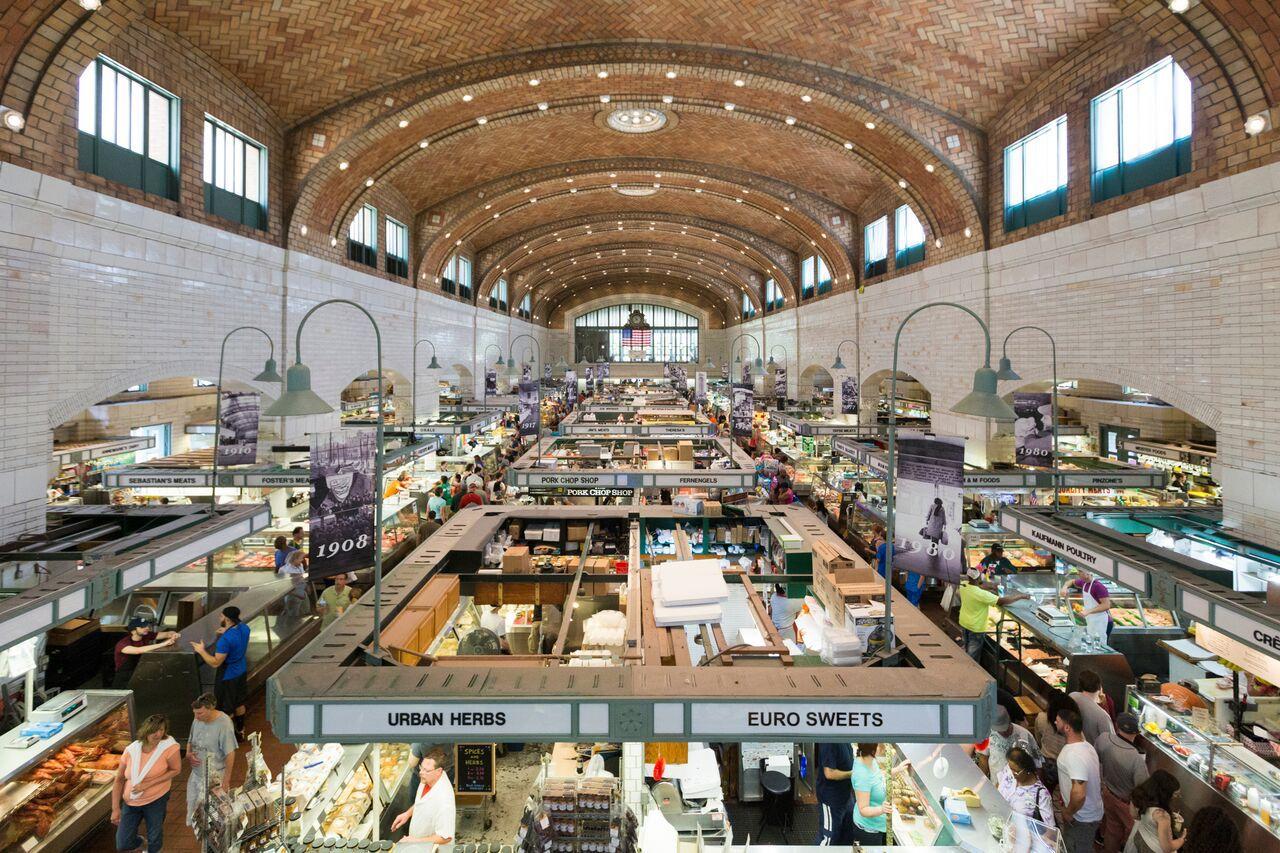 If you can't make it to the Westside Market, the Heinen's grocery store housed in a former bank is a marvel of architecture and the food selection is first-rate, especially in the urban cross-section of a major city. You can pick up provisions for a romantic picnic or simply hold hands as you drool over displays of cheeses and baked goods.
RELATED: Looking for a romantic getaway to Arizona? Find Out Why Enchantment Resort is for Lovers
Ohio City restaurants
Nearby, a variety of Ohio City restaurants represent the cool, casual eating at neighborhood hangouts and family eateries. It isn't the cuddle-up and whisper sweet nothings kind of dining scene but the food is exciting and the culture vibrant.
A repurposed firehouse is now offices, Rising Star Coffee and The Larder, a deli with a variety of traditional sandwiches like pastrami, BLTs and popular fried chicken. The Larder also sells challah, babka and other sweets for those neighbors that gather on the outdoor picnic tables during their strolls through nearby galleries and shops.
Here's our guide to picking the best picnic wines
Some of the best cultural attractions in Cleveland
One of the best things to do in Cleveland is to explore the trove of museums and cultural institutions that were founded decades, even centuries ago, and continue their vibrancy today.
As more and more buzz is generated from Cleveland's hospitals and medical research facilities, these unparalleled facilities are a stone's throw from University Circle where the Cleveland Museums of Art, Natural History, Contemporary Art, the Botanical Gardens and Severance Hall congregate around a huge green space.
Cleveland for art lovers
The Cleveland Museum of Art was founded to be free of cost to everyone at all times. Only special exhibitions are ticketed. This Museum is full of light and space and a mind-blowing variety of ancient art, European Masters and Impressionists.
I love museums but I disdain crowds and neck-craning while standing in line. Cleveland's venerable art museum is one of ease and surprise if walking around a corner to discover a Van Gogh or stumbling on a Picasso is a thrill for you. Without having to pay for entry and enough art and objects to keep anyone in your party interested, at least one visit to the Cleveland Museum of Art should be on everyone's list of romantic things to do in Cleveland.
If you and your lover are in the market to purchase art, schedule some time to explore the art galleries in Cleveland. You'll find good options not only in Ohio City but also the nearby Detroit-Shoreway area where apartments and condos are popping up to accommodate the housing demand for walking neighborhoods.
RELATED: Discover one of the best cooking schools in Italy
Cleveland for music & architecture lovers
Around the corner from the Cleveland Museum of Art is Severance Hall, the home of the world-renowned Cleveland Orchestra and a temple to a hundred years of musical excellence.
The historically significant and acoustically perfect concert halls for both the Chamber and primary Cleveland Orchestras are fascinating in many ways, including the use of aluminum plating in place of gold and silver, simply because the head of the aluminum company was a colleague of Jon L. Severance. The Art Nouveau details, including thousands of lotus blossoms have weathered time well and are stunning examples of this period.
Romantic things to do near Cleveland, Ohio
If you're looking for romantic things to do in the Cleveland area in the summer, find the Cleveland Orchestra 25 miles outside of town at the Blossom Music Center where a pavilion and lawns with reasonably-priced tickets allow all residents and visitors to experience internationally-recognized music performances. This is truly the romantic side of Cleveland tourism.
At all of the museums, cultural institutions and sports parks, Cleveland's chefs shine and, regardless of how you find it, the culinary movement in Cleveland is on fire. And we're not talking about the burning river anymore.
For more great things to do in Cleveland, visit the Cleveland Tourism Bureau website.
My favorite Cleveland romantic hotels
Here are a few great hotel choices if you're looking to celebrate romance in Cleveland.
Metropolitan at the 9 – A relatively small hotel with clean, sleek decor, this hotel has one important draw no other hotel can offer: The Vault. One of the sexiest cocktail lounges in town.
The Gliddon House – A stunning mansion transformed into a boutique hotel, this is without question one of the most romantic hotels in Cleveland.
Kimpton Schofield Hotel – Simple, sleek and a little bit sexy, this Kimpton just feels like a place where couples belong.
Ritz-Carlton Cleveland – This is the hotel when you want luxury and privacy and don't mind paying for it. (It is also considered a premier wedding venue.)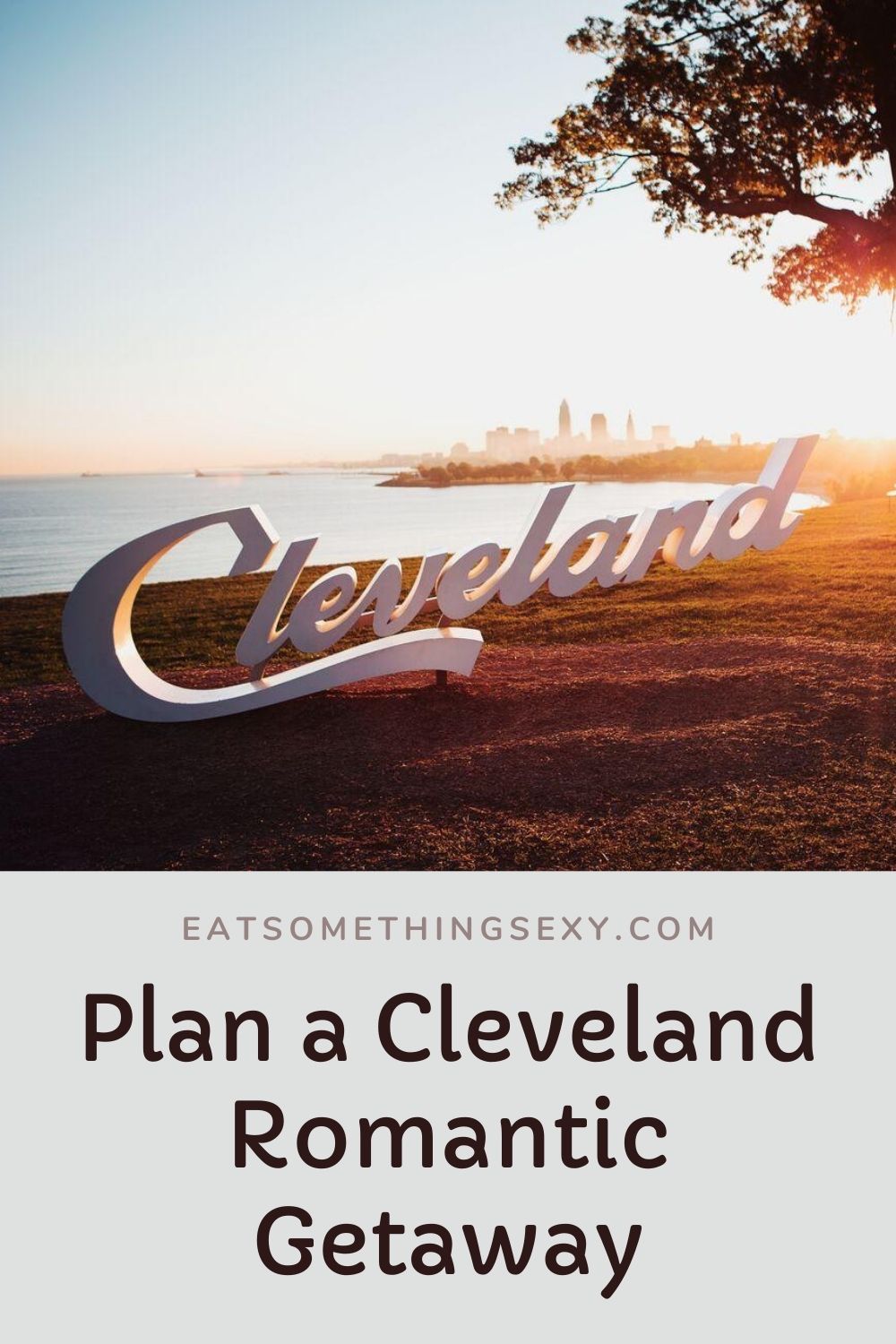 Latest posts by Barbara Barrielle
(see all)
Get on our mailing list
Subscribe and get our exclusive list of Six Great Sex-Boosting Snack Foods for FREE! Unsubscribe at any time - privacy policy