The Effects of Peanuts on Females
Our articles may contain affiliate links. For more information, view our policies.
Why peanuts make the list of the 10 best foods for women's sexual health
Peanut is a health food? You might be surprised to discover the benefits of peanuts, particularly when it comes to women's sexual health. But the effects of peanuts on females aren't limited to just sex drive. There are so many reasons women should eat peanuts. And that goes for peanut butter, too!
View the list of all 10 Foods for Women's Sexual Health
Are peanuts healthy?
Like tree nuts, peanuts offer the body a healthy source of fat. You may have heard the term "good fat" before. Despite what many popular diets might have you believe, we need a healthy amount of fats for the delivery and storage of many essential nutrients. And peanuts, or even peanut butter, can give us the nutrients our bodies crave.
The healthy fat in peanuts may benefit both men and women but we've chosen peanuts for women for some particular benefits to female health.
Is a peanut a groundnut?
You may have heard that groundnuts are good for women's health. And you might have wondered if the term groundnuts refers to peanuts.
A peanut is a type of groundnut. In North America, we tend to use the names peanut and groundnut interchangeably. But in other parts of the world, groundnut can refer to other leguminous crops related to the peanut. So if you're told that groundnuts benefits sexually can be remarkable for women, you might want to check with the source as to whether they're talking about peanuts or another groundnut. But know that, as far as peanuts go, the effects to women's health are quite remarkable.
The benefits of peanuts sexually for females
Peanuts offer folate, a nutrient essential to the female reproductive system and one that is difficult to get from food sources. This is why peanuts are of particular benefit to women.
They're also a source of biotin, which is a key nutrient to women during pregnancy.
The peanut is a member of the legume family. (Legumes basically include all members of the pea family, like soy.) And, as a legume, the peanut offers all-important fiber. Fiber, for women, can potentially boost sexual confidence by reducing bloat and helping you look and feel your best. And you might be surprised to learn that the fiber in just one ounce of peanuts is about 9% of your daily fiber requirement. Impressive!
RELATED: The importance of fiber to feeling sexy
This groundnut contains resveratrol
Resveratrol is the phenolic compound found in wine that caused the mainstream media to declare drinking red wine a "healthy" activity. And like red wine, peanuts are considered a source of resveratrol.
Resveratrol is believed to aid in reducing cardiovascular disease and may have some anti-cancer benefits. But it is also known for fighting the visible signs of aging. So, similarly to fiber, the resveratrol in peanuts may not directly boost your sexual performance, but it could work to help you look and feel sexier with its anti-aging abilities.
It is a great source of plant-based protein
And like all legumes, peanuts offer the body a good source of plant-based protein. In fact, they're considered among the best sources of vegetarian protein. (Did you know that peanuts offer more protein than any of the other groundnuts?)
And this goes for other peanut products, too, like peanut butter and peanut flour. It should be noted that peanut flour is not just a source of protein but a naturally gluten-free flour.
And while you know that you need fiber for energy, you might be wondering how protein-rich foods benefit sexual health.
The answer should be obvious.
Sex is a healthy form of exercise and one that requires protein for sustained stamina. A healthy protein source like peanuts may even help you last longer in bed.
Peanuts may help women live longer
Most interestingly, in a study led by the Intermountain Medical Center in Murray, Utah, it was discovered that one of the effects of peanuts on women is that when eaten regularly, eating peanuts can increase the eater's longevity.
Peanuts can benefit both men's and women's longevity according to research across several ethnic groups.
Benefits of peanuts sexually for both men and women
There are some nutrients in peanuts that benefit both women's and men's sexual health. This tasty legume is a source of arginine.
This nutrient is one often linked with men's sexual health because it helps keep blood pumping at a regular rate, which is good not only for the heart but also for sexual satisfaction. And although we think of heart health and blood flow as mainly a man's issue, women also need good blood flow to achieve orgasm.
Minerals and vitamins that support sexual health
It's worth mentioning that there are several additional nutrients in peanuts that benefit both women's and men's health. We mentioned a few nutrients that are particularly beneficial to women earlier in this article but additional nutrients in peanuts beneficial to both women and men include vitamin E, which is sometimes called "the sex vitamin."
And peanuts are a source of magnesium, niacin and manganese. (The manganese in peanuts is often considered one of the peanuts' benefits for men more than women's health. Here's more information on why men need manganese.)
They may improve blood flow
And for the best news about peanuts for both women's and men's health, a 2017 Harvard study showed that eating a few servings of peanuts per week may improve your heart health.  The study discovered that individuals who ate a few servings of peanuts per week had a reduced risk of cardiovascular disease and coronary heart disease.
If you have any questions about peanuts' benefits for heart health, please contact a medical professional before increasing your peanut intake.
Some of our favorite recipes featuring peanuts
Now that you understand the link between peanuts and health, you might want to consider keeping a package of portable peanuts in your bag for a healthy boost of energy on the go. Or try using peanuts in one of these easy recipes:
Turkey Congee with Cranberries and Peanuts
Shredded Veggie Chicken Bowl with Peanut Sauce
Asian Fish Tacos
Soba Noodles for Two
Cacao and Raspberry Oats
Easy Flourless Peanut Cookies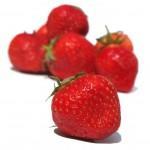 10 Best Foods For Women
Up Next: Strawberries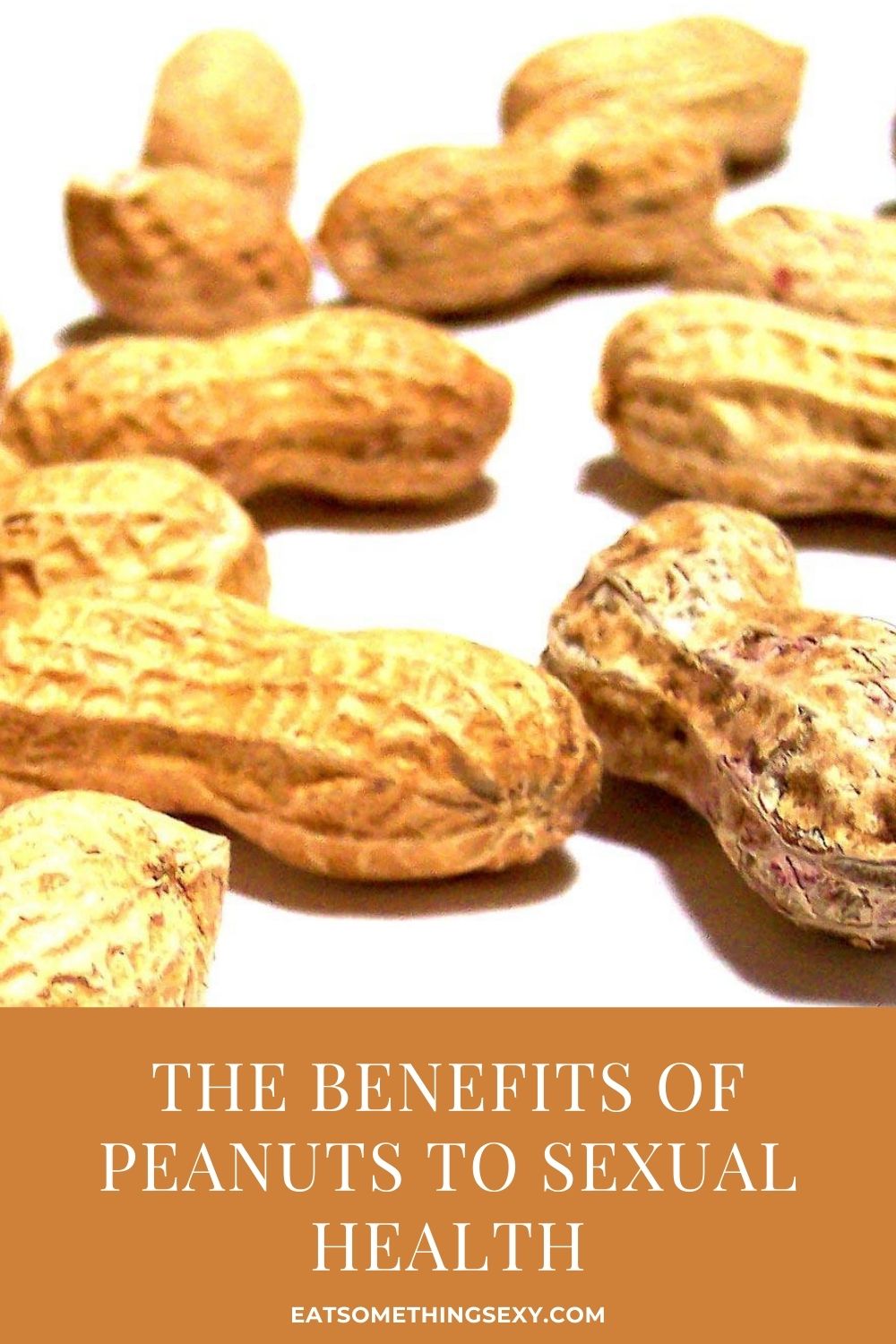 This article was written in 2015 and most recently updated in August, 2021. Research by our Director of Nutrition, Delahna Flagg, PhD.
Latest posts by Amy Reiley
(see all)
FREE APHRODISIAC NEWSLETTER
Subscribe to our free aphrodisiac newsletter