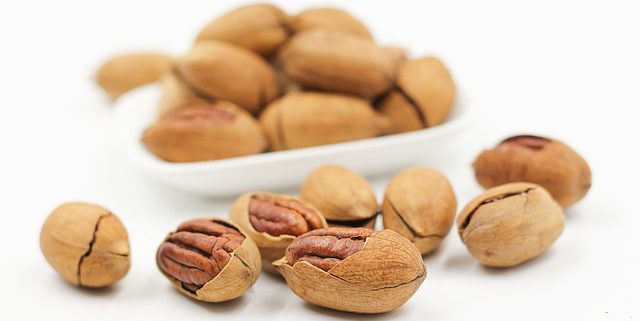 How the Manganese In Food Can Benefit Your Sex Drive
Our articles may contain affiliate links. For more information, view our policies.
The delicate balance of manganese and your health
Manganese may be the catch-22 of nutrients. If you are deficient, your body is going to break down. But if you have too much, your body is going to break down. (Fortunately, too much manganese is fairly rare.)
The dangers of insufficient manganese
Manganese is vital, particularly when it comes to sexual health. Without a sufficient amount of this nutrient, you will not be able to perform at peak ability.
In addition, research shows that insufficiency will diminish your reproductive system.
In fact, without the right amount of manganese, evidence shows that your whole body may age faster.
The benefits of manganese
Manganese is part of the antioxidant enzyme superoxide dismutase, (SOD), considered one of the most important antioxidants. In this role, manganese helps eliminate disease-causing free radicals, which can not only contribute to premature aging but also heart disease. Interestingly, SOD may also be beneficial in reducing inflammation.
Manganese has many other benefits not just for your sex life but overall health, as it may help in regulating blood sugar. It may help reduce PMS symptoms in women. And in combination with other nutrients, it supports bone mineral density.
Sexual benefits for women
Besides helping to reduce PMS symptoms, manganese is not often talked about but is a vital nutrient to women's sexual health. That's because the female hormone estrogen requires manganese for its metabolism. Manganese deficiency is even considered a cause of infertility.
RELATED: 5 of the Best Foods for Fertility
Benefits for men
While manganese is an important nutrient for women's sexual health, it may be even more important for men.
According to Nature's Aphrodisiacs, in laboratory studies with male subjects, manganese deficiency caused loss of sex drive, lack of semen, and the degeneration of seminal tubules.
And keep in mind that since manganese is scientifically linked with heart health and the reduction of inflammation, it may support healthy blood flow and healthy sexual performance in men.
RELATED: Why Potassium is Important for Sexual Health
The manganese in food
So how do we get the right amount of manganese? The body does produce it. Just not enough. Therefore, we need to incorporate the right foods into our diets. The health of your skin, bones, metabolism, sight, hearing and nervous system depends on a sufficient level of manganese.
For men, the RDA is 2.3mg and for women, it is 1.8mg. (The RDA is slightly higher for pregnant and lactating women. Consult your doctor before making any drastic changes to manganese intake.)
What foods are high in manganese?
Steamed blue mussels 5.8mg/3oz serving
Roasted pecans 1.1mg/oz
Brown rice 1.1mg/1/2 cup serving
Cooked clams .9mg/3oz serving
Pineapple .8mg/1/2 cup serving
Steamed soybeans .7mg/1/2 cup serving
Cooked oatmeal .7mg/1/2 cup serving
Roasted peanuts .5mg/oz
Lentils .5mg/1/2 cup serving
Blueberries .3mg/1/2 cup serving
Drinking water also contains trace amounts of manganese, as does coffee, one of our favorite aphrodisiac drinks.
Equally as important to incorporating manganese-rich foods into your diet is trying to limit your intake of antibiotics, alcohol and drugs that deplete manganese. Ensure you're ingesting your daily dose and get ready to reap the benefits of glowing skin, pumping blood and recharged reproductive system.
Recipes
Savory Porridge with Turmeric, Kimchi and a Fried Egg
Brown Rice Salad with Leeks, Golden Beets and Kale
Meatless Meatloaf with Ancient Grains
Spanish Mussels in Sailor's Sauce
Mussels in White Wine Tarragon Broth
RELATED: Discover how eating fiber can make you sexier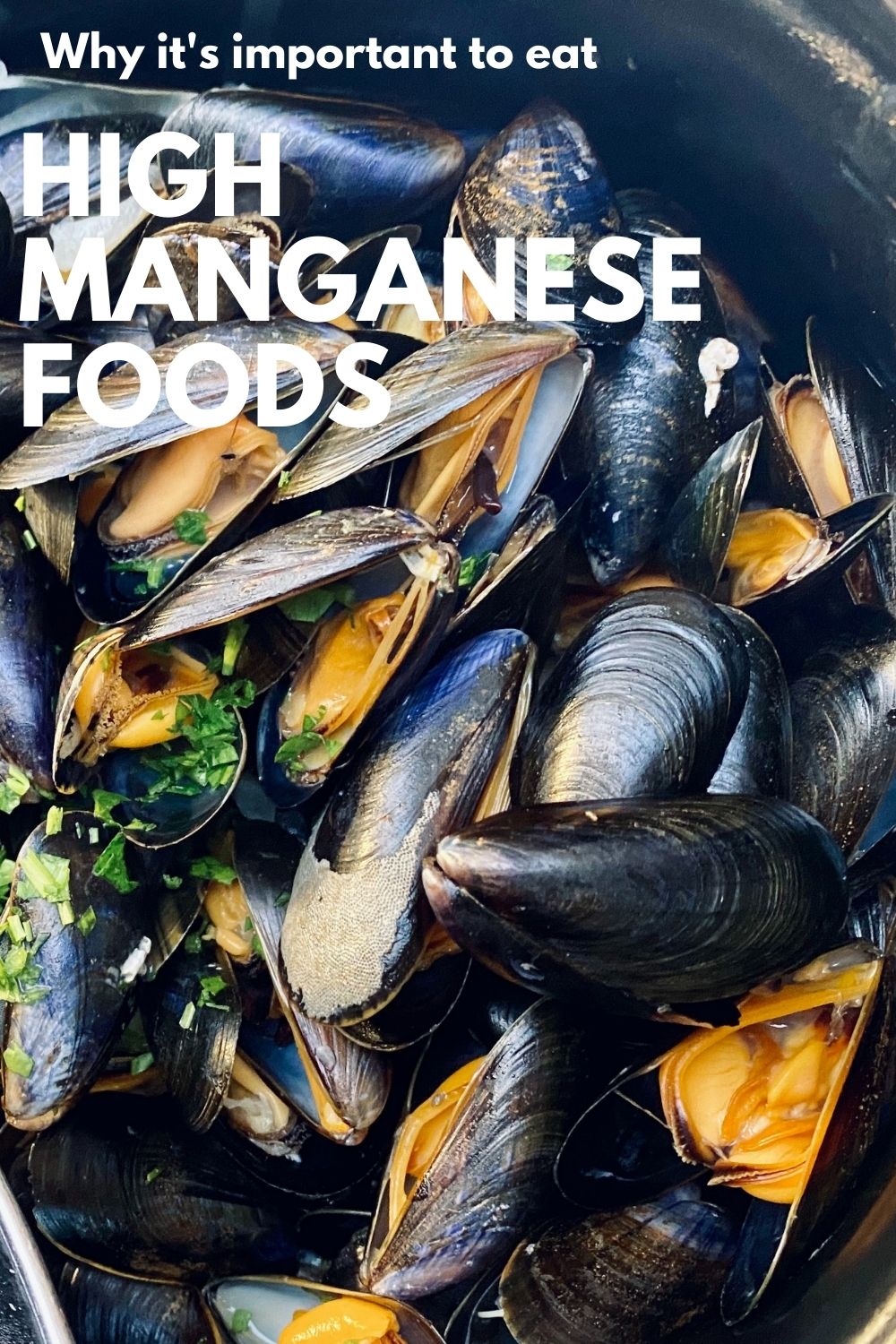 FREE APHRODISIAC NEWSLETTER
Subscribe to our free aphrodisiac newsletter