Tia Maria Espresso Martini Recipe
Our articles may contain affiliate links. For more information, view our policies.
There is one cocktail that works any time of the day, whether it's breakfast, brunch or pre-dinner drinks, and that is the espresso martini. This drink is a dangerously delicious combination of alcohol and caffeine. And it is one that can set your senses on fire.
But how can you make the classic espresso martini recipe even better? You make it a Tia Maria espresso martini using their decadent cold brew liqueur.
A Super Sexy Espresso Martini
How can this three-ingredient coffee cocktail recipe be that good? It all starts with the most intense and richly flavored coffee liqueur, Tia Maria Cold Brew Coffee Liqueur.
About Tia Maria Cold Brew Coffee Liqueur
The flavor of the cold brew liqueur is intense, rich with the bitterness of fresh cold brew but balanced by refined sweetness. It is a complex liqueur with hints of vanilla and roasted nut in the flavor and just the tiniest hint of dark chocolate.
As you can probably guess from my description, I've tried it on it's own. And yes, this is a liqueur you could definitely sip on the rocks. I would be content to drink it for dessert.
How to make this coffee martini recipe if you don't have an espresso maker?
Since one of the three ingredients in this potent martini recipe is espresso, you might think you can't make it without an espresso machine. But you have options! (By the way, if you're looking for an easy, low stress espresso maker, check out the Nespresso Gran Lattissima espresso maker. I use mine every day. And the pods can be recycled to cut down on environmental waste.)
The next best thing to using espresso is espresso powder, which is basically a more concentrated version of instant coffee powder. Dissolve the espresso powder into hot water using the quantities on the package.
Using cold brew concentrate is another easy hack but I recommend experimenting with brands and quantities before serving the cocktail to guests. (Note that you can't achieve that signature foamy layer or crema on the top of your martini when making it with cold brew concentrate.)
Tips for making the best espresso martini
Although I think that this recipe makes one of the best espresso martinis that I've ever tried, there are a few things you can do to ensure the best cocktail experience.
If time allows, make the espresso shots in advance and allow them to cool so that the espresso doesn't melt the ice in the shaker and dilute your espresso martini cocktail. You can chill espresso shots in the freezer if you're in a rush.
You also want to make sure you're using fresh ice. Fresh ice is the key to any good cocktail. So throw out your old ice regularly if you're in the habit of making martinis.
When to serve an espresso martini
I got to know espresso martinis as the pre-gaming drink for a big night out. Because it gives a caffeine buzz along with a generous serving of alcohol, not to mention sugar, it really does set your central nervous system up for hours of wakefulness.
However, I'd like to argue for making this sexy martini a date night drink, not a carousing cocktail. You see coffee has notable effects that aren't just great for getting you through an all-nighter. Coffee can elevate your mood, which can help get you in the mood for love. Coffee has some other surprising effects on your sexual health that may turn you into a frequent espresso martini drinker.
RELATED: Love strong coffee? You Need Death Wish
If you're serving this drink on a romantic occasion, I recommend mixing this cocktail instead of baking a dessert. Lightly sweet, richly flavorful, it has all the qualities you want from a dessert without the excess of sugar and white flour that can cause your energy to crash.
Or make this easy cocktail recipe as a pre-dinner drink. A potent blend of aphrodisiacs, it might help set the right tone for a memorable romantic dinner.
Of course, you can also make a seriously sexy, not to mention boozy, breakfast or brunch in bed. Just make sure to clear your schedule for the rest of the day.
My aphrodisiac variation on a coffee martini
This cocktail is great the way it is but if you're into flavored coffee drinks, try making this easy espresso martini with vanilla vodka. The effect is something like drinking a vanilla latte. And since the scent of vanilla is scientifically proven to have aphrodisiac effects, this aphrodisiac martini may be just what date night calls for.
If you're a fan of chocolate vodka, you might want to try giving that version a try to create a chocolate espresso martini. Now that I'm thinking about it, I might have to go try that right now!
Check out all of our cocktail recipes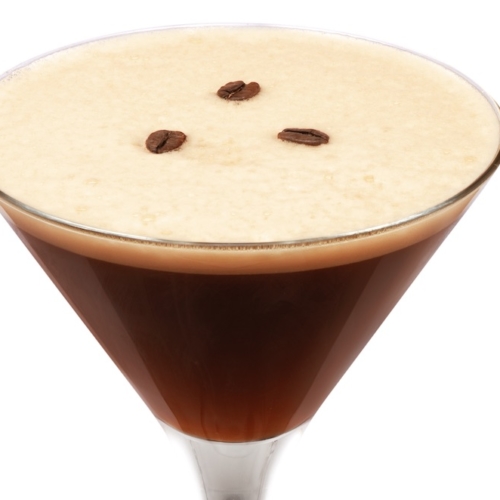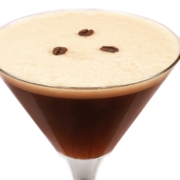 Tia Maria Espresso Martini
Print Recipe
This sexy espresso martini recipe is great for any time of day. Using Tia Maria Cold Brew Liqueur, this 3-ingredient coffee cocktail couldn't be easier to make!
Ingredients
1

part

Tia Maria Cold Brew Liqueur

1

part

Vodka

1

part

Espresso

Fresh ice

Coffee Beans for Garnish

optional
Instructions
Add Tia Maria's liqueur, vodka and espresso to a shaker filled with ice and shake until well-chilled.

Strain into a chilled cocktail glass.

Garnish with coffee beans, optional.
Pin this easy espresso martini recipe: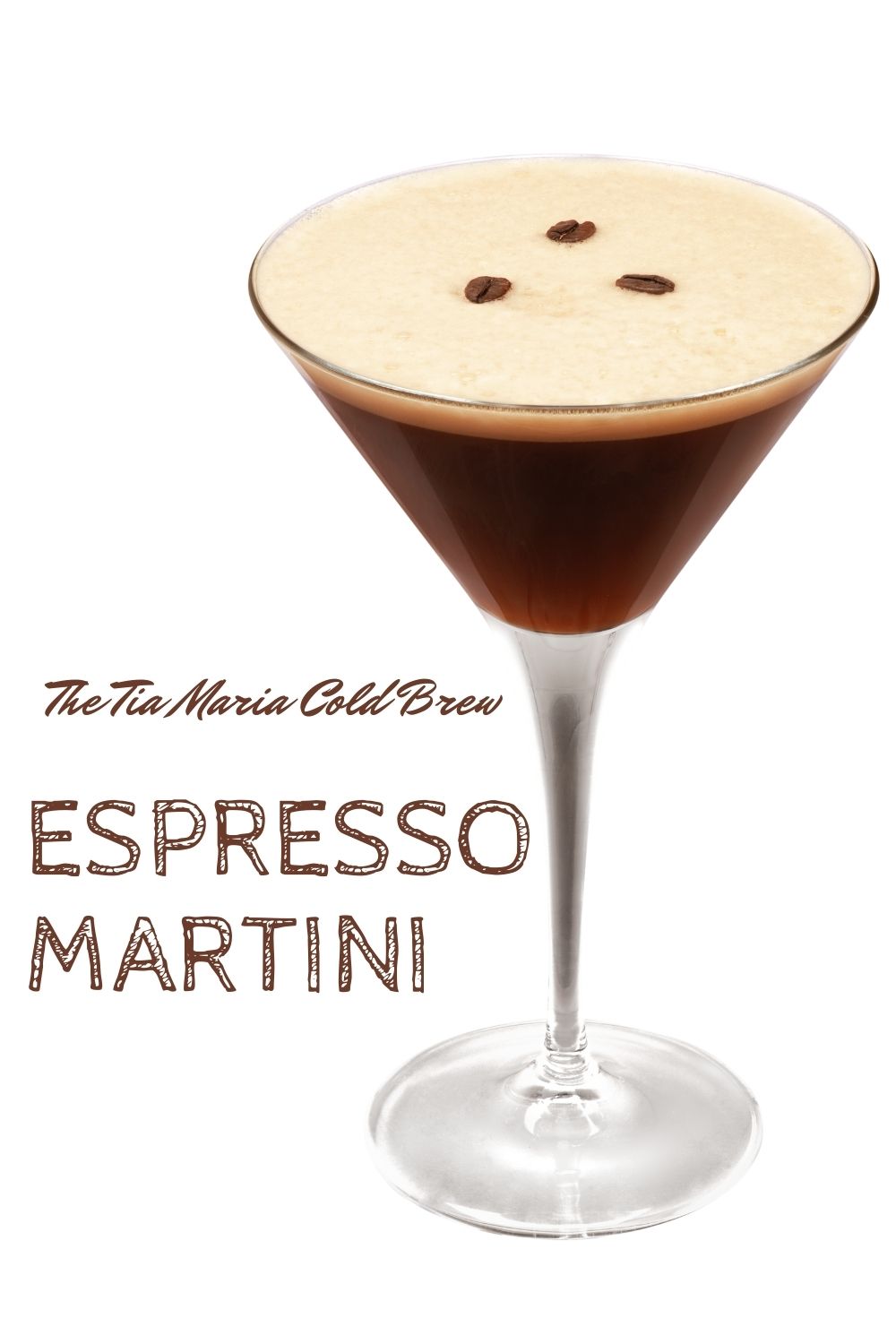 Latest posts by Amy Reiley
(see all)
Get on our mailing list
Subscribe and get our exclusive list of Six Great Sex-Boosting Snack Foods for FREE! Unsubscribe at any time - privacy policy