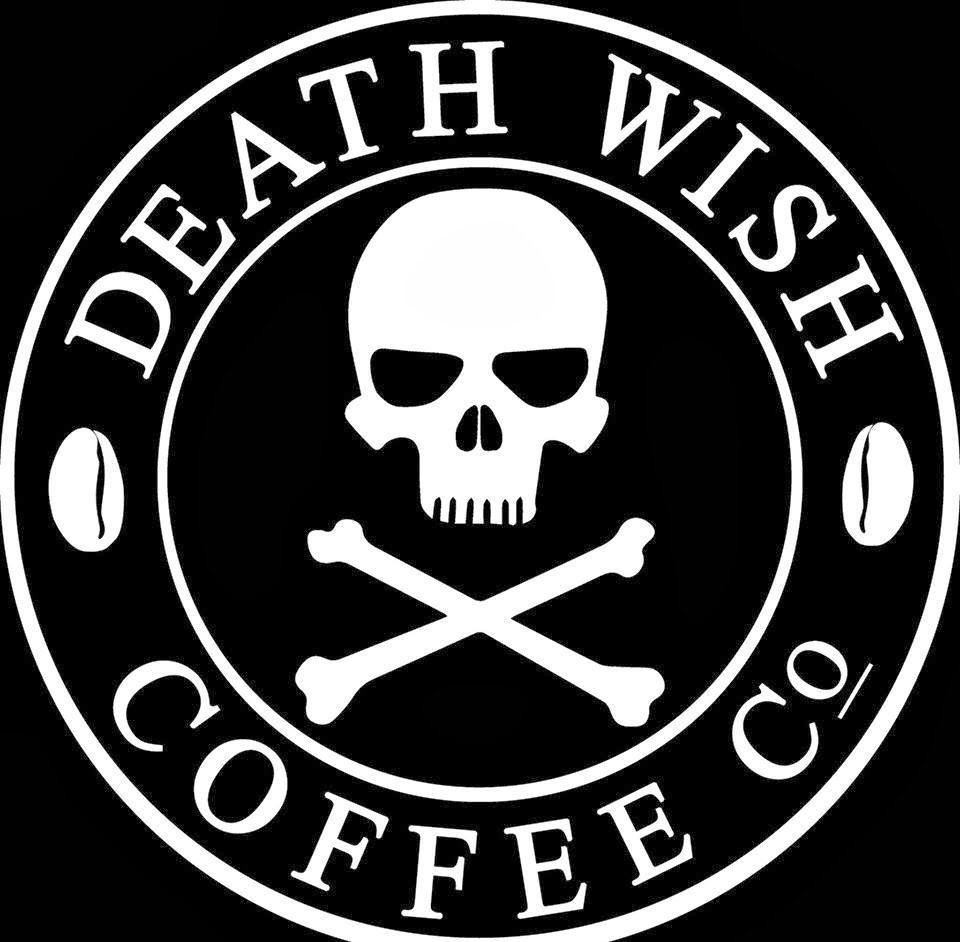 How Much Caffeine is in Death Wish Coffee? Our Review
Our articles may contain affiliate links. For more information, view our policies.
Coffee makes our list of the world's greatest aphrodisiacs. From the compelling aroma of a freshly brewed pot to the warming effects of sipping this beloved brew to the stimulating effects, coffee has incredible, sensual appeal. But as a sensation seeker, I'm always looking for more. And I found it in Death Wish Coffee, a brand promising a higher caffeine content than almost any other cup of joe. As a coffee lover and nutrition consultant, I couldn't resist trying this supposedly ultra-potent brew and assessing its effects on the tastebuds, mind and body. This is my Death Wish Coffee review.
What is Death Wish Coffee?
Death Wish is an American coffee company positioning itself as one of the strongest brews in the world. It was founded in Saratoga Springs, New York by a guy named Mike Brown who was obsessed with developing a highly caffeinated roast. Using a selection of beans noted for producing high caffeine content coupled with a proprietary roasting process, Death Wish is able to produce this unique. super-charged brew.
It should be noted that since this coffee brand first appeared on the market in 2012, several competitors have debuted coffees with even higher caffeine content. But Death Wish is not only noted for its caffeination, its coffee is USDA-certified organic as well as fair trade certified.
How much caffeine is in a cup of Death Wish Coffee?
Death Wish is really dedicated to producing high-caffeine coffee. And to ensure that they stay in the ranks of the world's strongest coffee, they put a lot of money and effort into regularly testing their coffee to give the most accurate results on caffeine content. They do this to make sure they stay among the strongest coffees in the world.
So just how strong is Death Wish Coffee? According to Consumer Reports, its caffeine content is 59 milligrams per fluid ounce.
Death Wish Coffee caffeine content compared to your average cup of joe
At 59mg per ounce, how does Death Wish Coffee's caffeine content compare to other coffee brands? The average cup of coffee, like Dunkin' or Seattle's Best, has about 12-22 mg of caffeine per ounce. According to Caffeine Informer, Dunkin' brewed coffee contains 15 mg of caffeine per ounce. An eight-ounce cup of Dunkin' coffee has around 120 mg. But a cup of Death Wish has over 470 mg of caffeine.
That's a big difference! But be sure to see my comments below about the amount of ground coffee per serving and how this might impact caffeine content.
Is it stronger than espresso?
This coffee is without a doubt much stronger than your average cup of drip coffee. But is Death Wish Coffee stronger than espresso?
The average ounce of espresso has about 60mg of caffeine. So when comparing the drinks by the ounce, Death Wish and espresso have about the same caffeine content. However, a serving of Death Wish is eight ounces of coffee, which means a serving of Death Wish contains almost eight times as much caffeine as a shot of espresso.
How does it taste?
Death Wish Coffee is made using a strategic roasting plan to give it a robust flavor and optimal caffeine. But don't confuse caffeine strength with the strength of roast. Death Wish really goes for balance in terms of flavor. Even the dark roast has a good balance and none of the bitterness of some heavily-roasted coffees.
My preferred Death Wish brew is the Columbian blend, which is sold both ground and whole bean. The coffee is bold, but it has some subtlety with somewhat fruity aromas and a delicious nuttiness to the flavor. It is more mellow than Death Wish's original brew, their dark roast, which is bold but not bitter. If you tend to like your coffee with "coffee" flavor, the dark roast is the java for you.
Overall, I really enjoy Death Wish coffees for their robust but relatively smooth flavor. But as delicious as this coffee may be, there are some side effects of caffeine to consider before you brew yourself a pot of this potent elixir.
RELATED: Try a Death Wish Coffee Cocktail
Possible side effects of consuming this much caffeine
The FDA recommends a maximum of 400 mg of caffeine per day for healthy adults. A single cup of Death Wish exceeds this amount by about 70mg, which has led to some concern about the possible side effects of this coffee brand.
So is Death Wish Coffee safe? According to FDA information on the effects of caffeine, toxic side effects, such as seizure, have only been seen with the rapid consumption of around 1,200 mg of caffeine. (This is more likely to happen from dietary supplements than from sipping coffee.) And keep in mind that caffeine, when consumed in lower doses, is considered to have some beneficial health effects, like increasing brain function. It also elevates energy and as I mentioned at the beginning of this article, is considered to have aphrodisiac properties. Here are a few more surprising benefits of drinking coffee.
But because the per-cup serving of caffeine is so high in Death Wish, this is a coffee you may want to drink in moderation, like sticking to one cup per day. I drank one cup per day for several weeks without any unwanted side effects but I am in excellent health. In fact, I felt great on my one-cup-a-day routine. But that doesn't mean a coffee with such a high caffeine content is right for everyone.
Those who are sensitive to caffeine could experience some unwanted side effects, including:
Insomnia
Jitters
Increased heart rate
Nausea
Headache
Anxiousness
You can experience these side effects from any coffee, not just Death Wish. But if you experience any side effects of caffeine consumption from drinking Death Wish coffee, you should discontinue use. And if you like this coffee but want a little less of the super-charged effects, consider brewing your coffee with fewer grounds per my notes below.
Best ways to brew Death Wish
In reviewing the coffee for this article, I used Death Wish whole bean bagged, Columbian coffee, which I ground myself at home. I ground it fairly fine but still gritty, not to the powdery grind of espresso. (I buy my coffee in one-pound bags in order to guarantee freshness.)
Using a standard coffee maker
To make my morning cup of joe, I always use a drip coffee maker, which is how I made my daily fix of Death Wish when I reviewed it for this article.
I followed the company's instructions to use 2.5 tablespoons of coffee grounds for every six-ounce cup. For the record, this is more coffee than I would typically use per six ounce-cup of water. I normally put somewhere between one and a half and two tablespoons of coffee per six-ounce cup into my drip coffee maker. If you use fewer grounds per cup of coffee, you will have a less intense brew. But you will also decrease the caffeine content of your cup of java. This is something worth considering if you're looking to maximize (or reduce) the caffeine impact.
Using a French press
If you prefer to make your coffee in a French press, grind the beans to a somewhat coarse consistency like rock salt. Add your desired amount of grounds. (I prefer about one and a half tablespoons per six ounces of water in the press.) Add your hot water and let it steep for about 4 minutes before pressing the lever to the bottom.
Using a K-Cup
If you prefer the push-and-go convenience of single-serve pods, you can purchase Death Wish K-cups, which are available for all of the Death Wish brews. Of course, using the single-serve pods means that you cannot adjust the grind or amount of coffee grounds used to make each cup.
Where to buy
Find Death Wish Coffee on Amazon or order directly through the Death Wish Coffee company website. Be sure to check out their subscription options if you plan to order regularly. And don't miss their entertaining Twitter account, @deathwishcoffee.
Death Wish sells all of their coffees in one, two and five-pound bags. I do not recommend buying coffee in five-pound bags unless you're making it daily for a crowd. Buying coffee in small amounts helps guarantee freshness.
You can order all of the Death Wish coffees as ground or whole bean. The coffees are also available in coffee pod packaging. (The company says each Death Wish K-cup has about twice the amount of caffeine as the standard K-cup coffee.) For those who appreciate instant gratification, they also sell instant dark roast and a slightly sweet, canned cold brew. My preferred is the whole bean but I love that they offer options for everyone. And because the coffees are organic and fair trade, you can feel good that every sip is better for the planet than your average cup of joe. So whether you're looking for an early morning caffeine jolt or a drink for seduction, you just might find your perfect brew with Death Wish.
Need your coffee fix right now? 

This article was written in 2012 and most recently updated in April 2023.
French press photo by Rachel Brenner
Disclaimer: Please note that the information provided in this article is intended for informational purposes only and not to replace medical care. It is important to consult your physician before making dietary changes. More information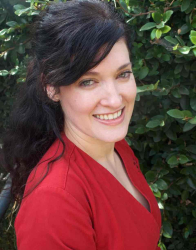 Latest posts by Delahna Flagg
(see all)
Get on our mailing list
Subscribe and get our exclusive list of Six Great Sex-Boosting Snack Foods for FREE! Unsubscribe at any time.