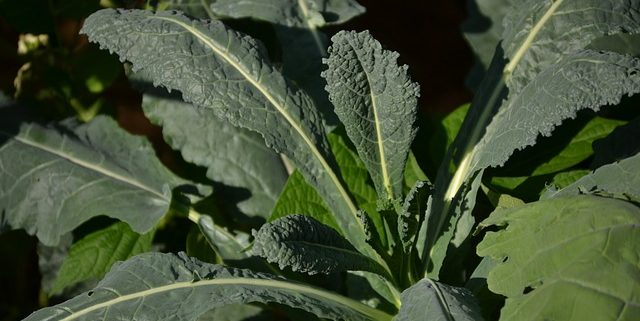 Our articles may contain affiliate links. For more information, view our policies.
Kale is #6 of our healthiest foods for women
It might be one of the trendiest vegetables on the block but kale is popular for some very good reasons. In fact, kale is one of the most nutrient dense foods on the planet. But why is kale one of the best food choices specifically for women? The benefits of kale are remarkable, particularly when it comes to women's health.
View the list of all 10 best foods for women's sexual health
How kale can benefit women's reproductive health
Any women considering having children should incorporate regular servings of kale into their diet, if only for this one very good reason. One of our favorite benefits of kale for women of childbearing age is that it's a good source of vitamin A. (To be clear, kale does not contain vitamin A. But kale contains beta-carotene and the body converts the beta-carotene in kale into vitamin A.)
And this vitamin is not only essential to skin health but it is beneficial to the female reproductive system. (More specifically, a deficiency in this vitamin can result in problems with fertility.) And speaking of benefits to the female reproductive system, kale is a source of folate, another nutrient essential to fertility.
RELATED: 5 Foods to Eat for Fertility
Health benefits of kale for women and men
But that's just the first link between kale and sex. And kale won't just benefit the sexual health of women. In fact, it's one of the healthiest foods in the world. Period. And as such a nutritious food, you might expect it is rich in at least one or two nutrients that support sexual health. It is! Prepare to make kale sexy.
Some major kale benefits to sexual health
A serving of nutritious kale (about a cup of raw greens) offers 9% of your daily requirement for potassium and 6% of magnesium. These are both nutrients necessary to keeping your blood pumping and your sex hormones primed. But one really interesting kale property is that it also offers 26% of your need for manganese. And studies show that a deficiency in this nutrient will diminish the reproductive system. Clearly we need manganese for both women's and men's sexual health.
Kale vitamin C
Another remarkable kale nutritional value, this leafy green is a good source of vitamin C. In fact, that same one cup serving that gives you a quarter of your daily intake of manganese also gives you more than 100% of the vitamin C your body needs to thrive. (Kale has more vitamin C than an orange.)
What's so significant about this kale nutrition data? Did you know that vitamin C is beneficial in combating adrenal fatigue as well as boosting immunity? And, of course, we know vitamin C can play a huge role in anti-aging because the antioxidants in this vitamin fight free radicals in the body. In other words, kale is good for skin health. (Some kale lovers say this leafy green positively makes their skin glow.) And the ascorbic acid in vitamin C is proven to support heart health, too.
Calcium and protein in kale
An additional kale benefit for women as the age is by providing the body with a natural source of calcium. The calcium in kale is even greater than what you can get from milk. And although you'd never guess it, the protein in kale comes out to about about 3 grams per serving. That's a lot of protein for a vegetable!
A benefit of eating kale stems
Incidentally, those who suffer from digestive problems should try eating sautéed kale stems. (Just try lightly cooking them in olive oil or avocado oil with a pinch of salt.) The stems of this cruciferous vegetable are rich in prebiotics and adding kale stems to your meals can potentially support healthy digestion.
RELATED: The Benefits of Avocado Oil and Cooking With It
Kale is not poisonous!
As for the bizarre scare in 2015, kale is not poisonous. A claim that "eating large amounts of kale could kill you" went viral without any real medical backing. True, anything consumed in too large a quantity can have negative effects–that even goes for water. But there's no need to fear this super green. Poisoning is not a side effect of kale, even if you eat kale daily.
Some of our favorite recipes featuring kale:
Kale Guacamole
Massaged Kale Salad with Cranberries and Persimmons
Quinoa with Dates, Melted Chevre and Baby Kale
Raw Kale and Roasted Vegetable Tacos with Cashew Cheese
Turkey Breast Stuffed with Wild Mushrooms and Kale
Brown Rice Salad with Kale, Golden Beets and Maple Orange Dressing
10 Best Foods For Women
Up Next: Chile Peppers
Pin this article on kale benefits for women: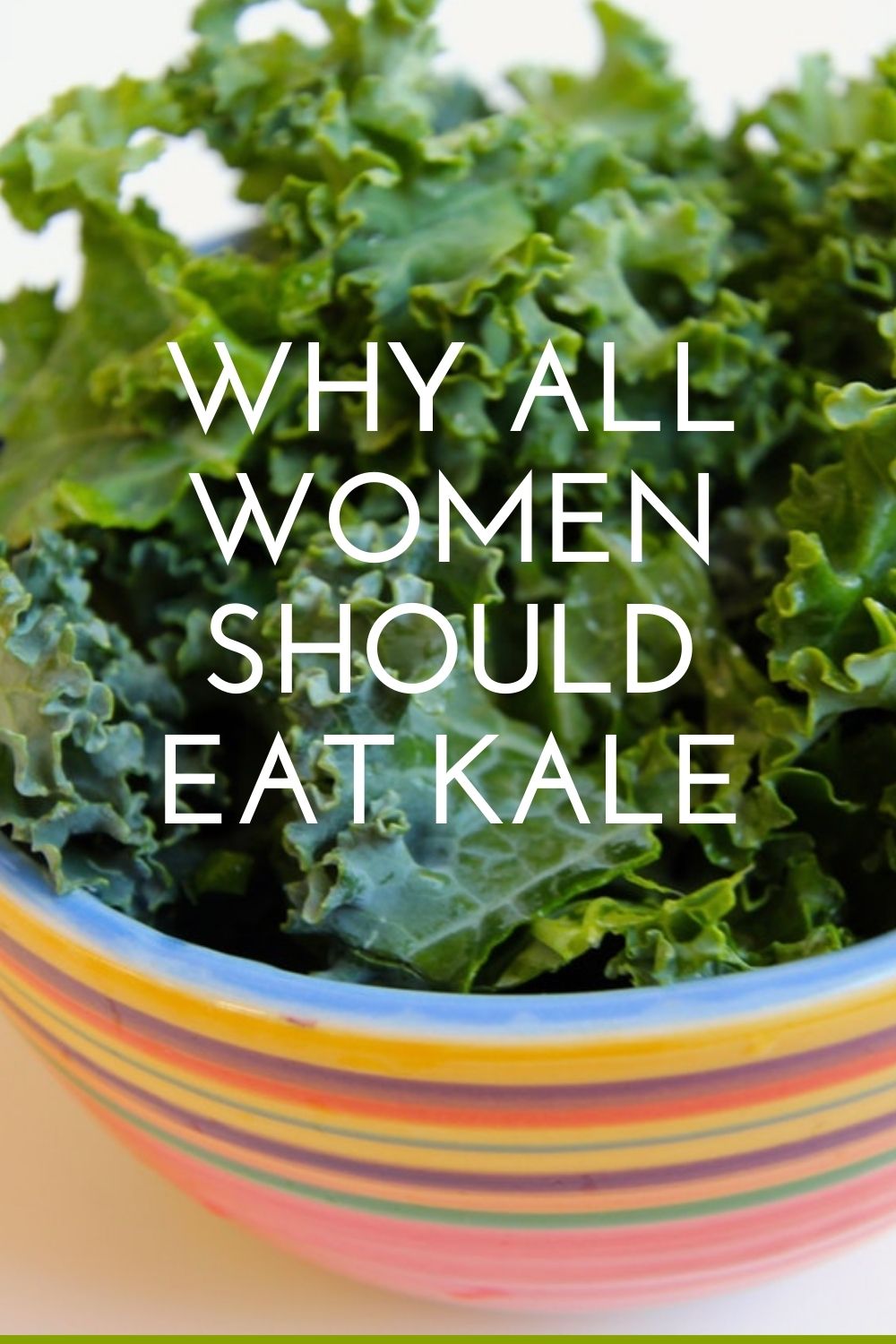 This article was written in 2015 and most recently updated in March 2021.
FREE APHRODISIAC NEWSLETTER
Subscribe to our free aphrodisiac newsletter