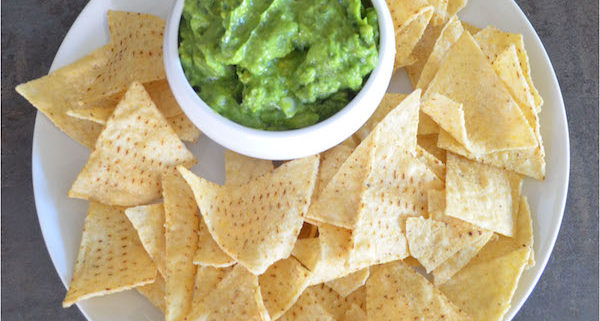 Kale Guacamole (aka Kale-A-Mole)
Our articles may contain affiliate links. For more information, view our policies.
Kale is an "it" vegetable for a reason. It's an excellent source of vitamins C, K and A. It also offers manganese, calcium, vitamin B6, magnesium and iron, not to mention fiber. (All of which help benefit a healthy libido.) AND it offers a bit of protein as well as omega-3 fatty acids (known for mood-boosting abilities). It's hard to find many foods that offer more. But sometimes all that nutrition comes without great flavor. That is the case with kale–at least that's the opinion of many on our team. So we came up with a way to do kale that anyone can appreciate: Kale-a-mole! (Also known as kale guacamole). 
Of course, kale isn't the only dish bringing nutrients essential to sexual health to this dish. The star of this kale guacamole is the legendary aphrodisiac avocado. Besides a long folkloric history as an aphrodisiac, avocado is rich in vitamin E, aka "the sex vitamin."
Can you actually add kale to traditional guacamole and still have something you want to eat? The answer is yes, yes you can puree kale into your guacamole recipe and just about the only change it makes is to the color–for the better. With the addition of lacinato kale, the guac doesn't turn brown! No kidding, your kale guacamole (Kale-a-mole) will stay a vibrant green all night long.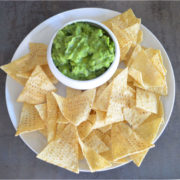 Avocado Kale-a-mole
Print Recipe
This fun twist on guacamole includes the addition of kale for nutrition and vibrant color. 
Ingredients
4

medium-size

ripe Haas avocados

4

leaves

Lacinato kale

stems removed, dinosaur kale

4

tbsp

fresh lemon juice

1

small sweet onion

pinch

smoked paprika

coarse sea salt
Instructions
Scoop the flesh from two of the avocados into the bowl of a food processor, (I use my Vitamix).

Roughly chop the kale and add it, along with the lemon juice, to the food processor.

Pulse until smooth. (Add a tiny splash or two of water if needed to help thin to a mixable consistency.)

Scoop the flesh from the two remaining avocados into a medium mixing bowl. Gently fork mash, being careful to leave it fairly chunky.

Add the avocado puree from the food processor to the mixing bowl, along with the onions, a pinch of paprika and a pinch of salt. Mix.

Season with additional salt to taste before serving.

Serve with your favorite chips or use on tacos, sandwiches, burgers.
Pin this recipe:
FREE APHRODISIAC NEWSLETTER
Subscribe to our free aphrodisiac newsletter