Our articles may contain affiliate links. For more information, view our policies.
We know that mussels were among the seafoods consumed in ancient Greece. It was a time and place in which it was believed that all seafoods were the emblems of Aphrodite, the goddess of love. And, as such, the ancient Greeks believed mussels benefits to include potent aphrodisiac powers.
Are mussels aphrodisiac?
We know that the ancient Greeks weren't the only people to celebrate aphrodisiac mussels. A tradition of eating mussels as a prelude to making love continued through many cultures.
So the answer to the question are mussels an aphrodisiac is yes, if folklore is your guide. But modern science has found an even better way to prove a natural link between mussels and sex.
RELATED: Aphrodite, a Memoir of the Senses
A scientific study proving aphrodisiac seafood
In 2005 a group of Italian and American scientists found that amino acids found in bivalves, (including oysters and scallops), has the potential to raise sexual hormone levels. The study was conducted on a Mediterranean species of mussels and demonstrated that these aminos, D-aspartic acid and N-methyl-D-aspartic acid, induced sexual hormone production in rats.
RELATED: Scallops Benefits and Aphrodisiac Use
The implication is that we too can experience this delicious boost to sex drive. Little followup research has concluded how or in what quantities men would need to eat mussels to boost libido.
Start enjoying the benefits of mussels right away! Order smoked mussels online.
Some of the researchers making the initial discovery did eventually conduct a follow up study on D-aspartic acid and its potential to improve sperm quality. The results showed potential for mussels to improve sperm quality and perhaps aid couples trying to conceive. Additional studies have examined this amino acid's potential to increase testosterone. But the work is still inconclusive, according to this 2015 paper.
RELATED: 5 Foods to Eat for Fertility
Additional mussels benefits
But we don't need to wait for lab studies to show us how the health benefits of mussels can make a positive impact on sexual health. Mussels provide lean protein, essential for sustained energy for a night of passion.
Mussels nutritional information
Mussels not only offer about 20 grams of protein per 3 ounce serving, according to the USDA FoodData Central, these gifts of the sea are rich in nutrition to support sexual function including vitamins C and B6. These mollusks are also an excellent source of iron, at about 30% of the daily value per serving. And they are considered a source of magnesium, selenium and zinc.
RELATED: Nutrition for Sexual Health
Mussels recipes
As you can tell if you've ever looked through our index of seafood recipes, mussels are our favorite shellfish to cook.
TO TRY: Sizzling Mussels in Exotic Broth
They are incredibly easy to prep and steam. And with every bite, you'll enjoy mussels healthy nutritional benefits.
Discover more of the world's greatest aphrodisiac foods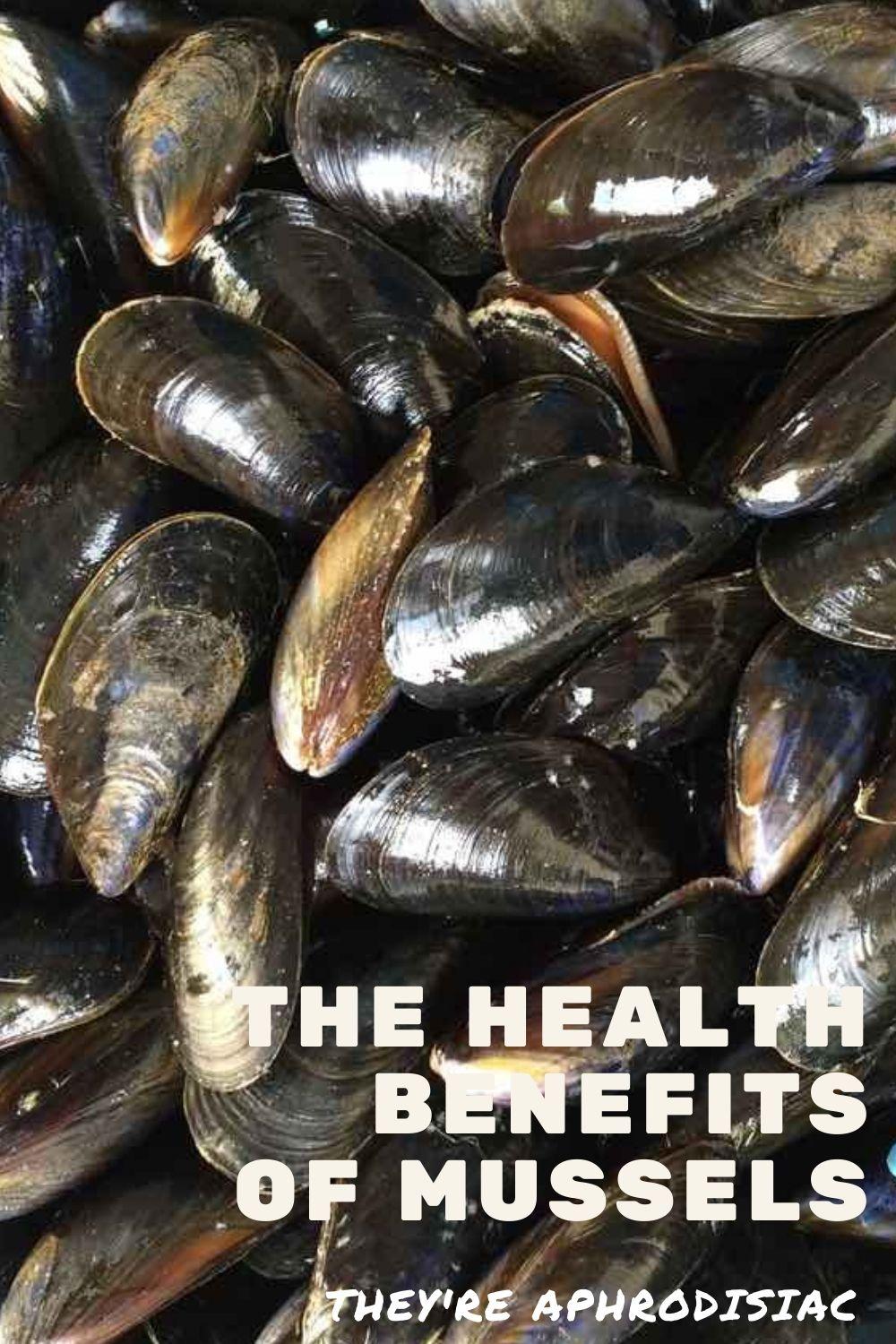 FREE APHRODISIAC NEWSLETTER
Subscribe to our free aphrodisiac newsletter