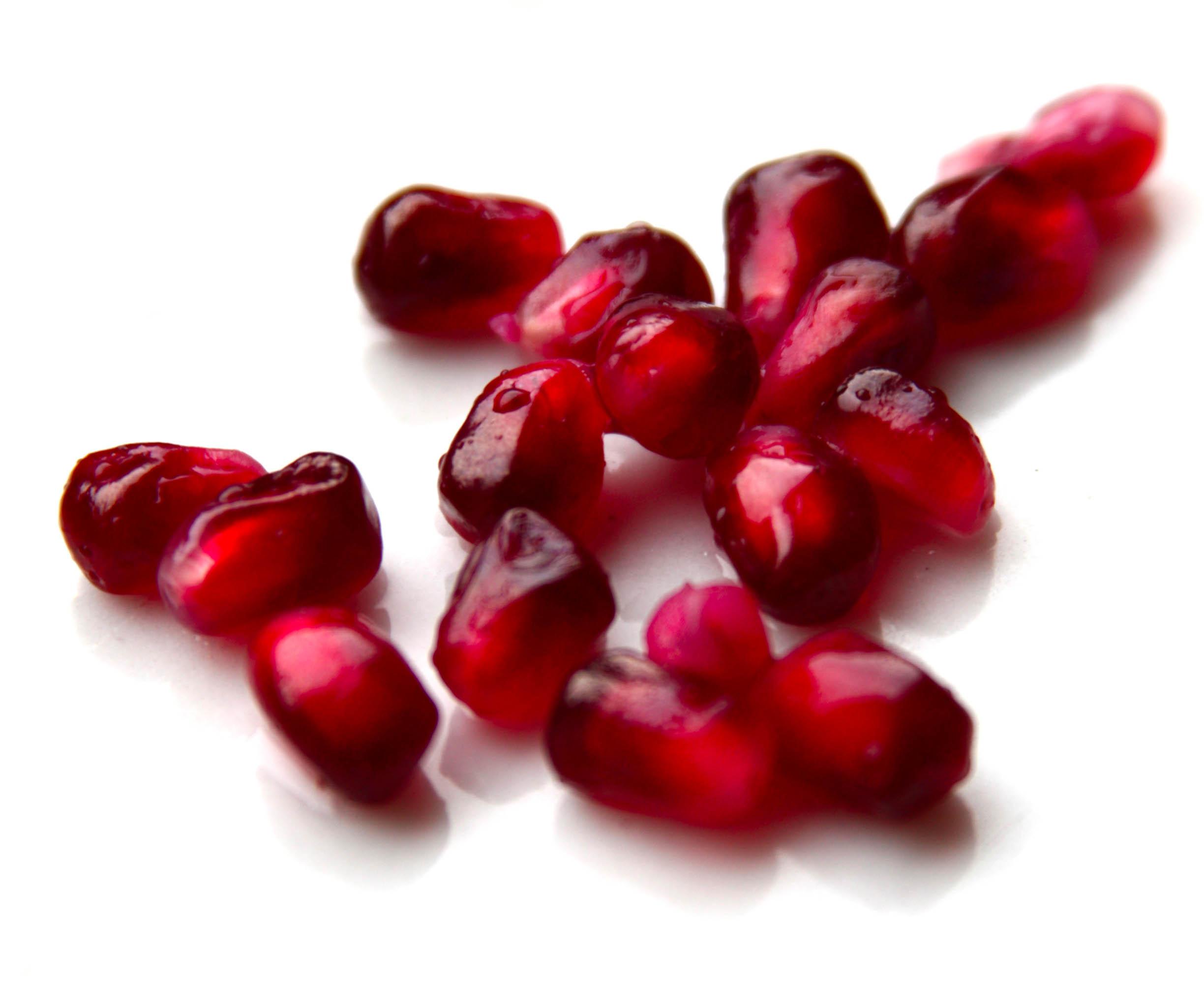 Our articles may contain affiliate links. For more information, view our policies.
A prominent fruit in aphrodisiac lore, pomegranate was regaled as a culinary symbol of Aphrodite by the ancient Greeks. To add to the mystique, some say the forbidden fruit of the Bible was not apple at all, but a pomegranate fruit. And in other Western lore, the mythological unicorn was tied to a pomegranate tree. Let's take a closer look at what makes pomegranate aphrodisiac.
A symbolic history
Since the early days of the written word, the promise of the pomegranate has made a lasting impression as a sensual symbol, appearing in poetic works of great authors from Homer to Shakespeare.
A crimson emblem with many meanings, the pomegranate is also used frequently as a symbol in Christianity. The whole fruit is a symbol of hope and eternal life. In addition, the seeds serve as a symbol of the Church and its many believers. And it brings a swatch of crimson color to many depictions of the Madonna and Christ, (including the famed portrait by Botticelli).
Use as medicine
In the Orient, the pomegranate is more than a symbol. It's a medicine. It has been used for generations to treat depression, settle sore stomachs and neutralize internal parasites. Rich in vitamin C, pomegranate juice makes a delicious break from orange juice for anyone under the weather. It has also been used successfully in Southeast Asia to treat bronchitis and gastrointestinal ills.
Why is it so useful in treating illness? Pomegranate is a noted source of three different antioxidants and is considered one of the finest culinary sources of all three. It is the stunning red seeds of the pomegranate tree that are held in regard as an aphrodisiac, the plant's roots also have medicinal use in treating fever as well as in wound care. (Please note that pomegranate bark used medicinally should only be administered by a professional. In too large a dose, the tree's bark and roots can be toxic).
But from an aphrodisiac standpoint, the juice may be the most powerful part of this plant. According to the International Journal of Impotence Research, in a double-blind study, men with mild to moderate erectile dysfunction served a daily dose of pomegranate juice and demonstrated marked improvement in their condition. Another study, conducted at Queen Margaret University, demonstrated that pomegranate juice has the power to raise testosterone levels in both men and women.
Culinary uses
The ruby jewels of the Middle East, pomegranate fruit can be served in a multitude of ways from cocktails to desserts. Splash pomegranate juice in your drink for a pretty-in-pink Shirley Temple. Or pop pomegranate seeds into Champagne for a simple Christmas cocktail. Another great use is to toss the crimson kernels with fennel and balsamic for a simple, Holiday salad. Or you can make pomegranate juice syrup for dressing up pancakes.
To deseed pomegranates, score the rind in several places and soak the fruit in a bowl of water. Then rip the flesh apart with your fingers and loosen the membranes, freeing the seeds into the bowl. Alternatively, break off a section of the whole, ripe fruit and tap the rind side with a spoon, coaxing the seeds to fly loose into an empty bowl. Or, in the true sensualist's method, spread a pile of newspapers on the coffee table, rip the fruit apart and pop out the seeds with your fingers while watching romantic comedies from your Netflix list.
Recipes
Pomegranate Champagne Mule Champagne Punch
The Aphrodisiac: a pomegranate and vodka cocktail
Pomegranate Cider Glazed Smoked Salmon
Lamb Tagine with Pomegranates and Apricots
Pomegranate Pork with Aphrodisiac Vegetables
Chocolate Pomegranate Mini Cakes
General resources:
Gustavus Hindman Miller. 10,000 Dreams Interpreted: An Illustrated Guide to Unlocking the Secrets of Your Dreamlife. Element Books, 1998.
http://www.thedailymeal.com/eat/pomegranate-most-seductive-fruit-them-all
http://www.religionfacts.com/christianity/symbols/pomegranate.htm
Marilyn Ekdahl Raviez. Erotic Cuisine: A Natural History of Aphrodisiac Cookery. Xlibris, 2000.
Nancy L. Nickel. Nature's Aphrodisiacs. Crossing Press, 2001.
Discover more of the world's greatest aphrodisiacs
This article was written in 2010 and most recently updated in October 2022. 
Disclaimer: Please note that the information provided in this article is intended for informational purposes only and not to replace medical care. It is important to consult your physician before making dietary changes. More information
Latest posts by Amy Reiley
(see all)
Get on our mailing list
Subscribe and get our exclusive list of Six Great Sex-Boosting Snack Foods for FREE! Unsubscribe at any time - privacy policy