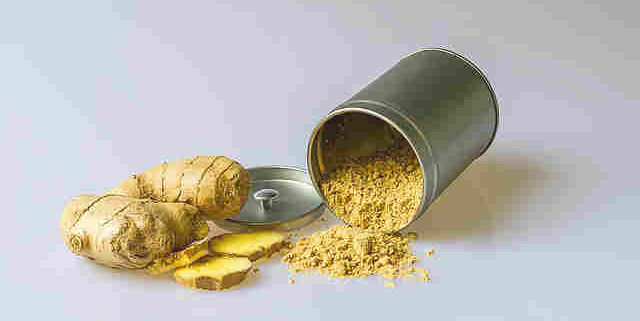 The aphrodisiac history of ginger
Envelop yourself in the heat of this exotic, Eastern flavoring. Ginger has been used for centuries as a highly effective aid to digestion. But ginger as an aphrodisiac has been used by cultures around the world. 
Ginger is used in India, mixed with eggs and honey, as a traditional treatment for impotence. And in traditional Eastern medicine it is beloved for its ability to improve circulation to hands, feet and, of course, throbbing loins. So…ginger as an aphrodisiac? I have heard rumor that, in the far reaches of the world, ginger is even applied topically to enliven men's fading desires.
In addition, there are claims that ginger can invigorate the weary and cure queasy stomachs. Also, it is supposed to promote the burn of unwanted body fat! Now, this might seem like a lot of medicinal powers for one lowly seasoning. But one of its greatest proponents was "all knowing" Confucius. He supposedly added ginger to every meal. We love using ginger in our cooking, too. One of my favorite uses for ginger is this Turkey Congee with Cranberries.
French legend Madame du Barry made a practice of serving it to her lovers. Why? Because it was said to drive all, including her most famous lover, Louis XV, to a state of complete and utter submissiveness.
Want to treat your lover to layers of this food of temptation? Try this recipe for Breakfast In Bed Triple Gingerbread. It uses three kinds of ginger to stimulate your every sense!
FREE APHRODISIAC NEWSLETTER
Subscribe to our free aphrodisiac newsletter