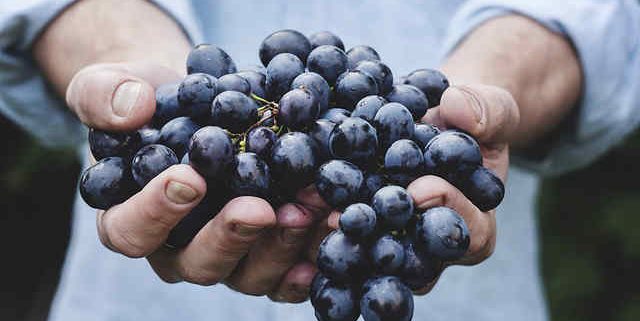 Celebrate Bacchus with the aphrodisiac power of grapes
The history of grapes is as old as the history of mankind. There is evidence that as far back as Ancient Egypt, man has been transforming grapes into wine, one of the world's finest symbols of romance.
But even before it is transformed into that delicate, fermented beverage, this fruit was linked symbolically with love, fertility and virility. For starters, the ancient Romans, acknowledged as the first civilization to cultivate grape vines, made both grapes and wine emblems of Bacchus, god of ecstasy, (not to mention fertility). And even pre-dating the Romans, in ancient Greece it was a tradition to give clusters to newlyweds. It was a belief that the seeds would bless the couple with many children.
Grapes are a natural for the seductor's arsenal. The sweet jewels are the perfect finger food–and one packed with age-defying antioxidants. In addition, grape seed oil, a potent source of antioxidants, has excellent free radical-fighting effects. The benefits are obtained when grape seed oil is used as either a cooking or massage oil. And there is also evidence that these little fruits of seduction could prove powerful in the fight against cancer.
One of the most powerful images of seduction is that of hand-feeding grapes to your reclining lover. In summer, freezing the grapes can prove a sinful way to beat the season's heat.
Discover more of the world's greatest aphrodisiac foods
FREE APHRODISIAC NEWSLETTER
Subscribe to our free aphrodisiac newsletter