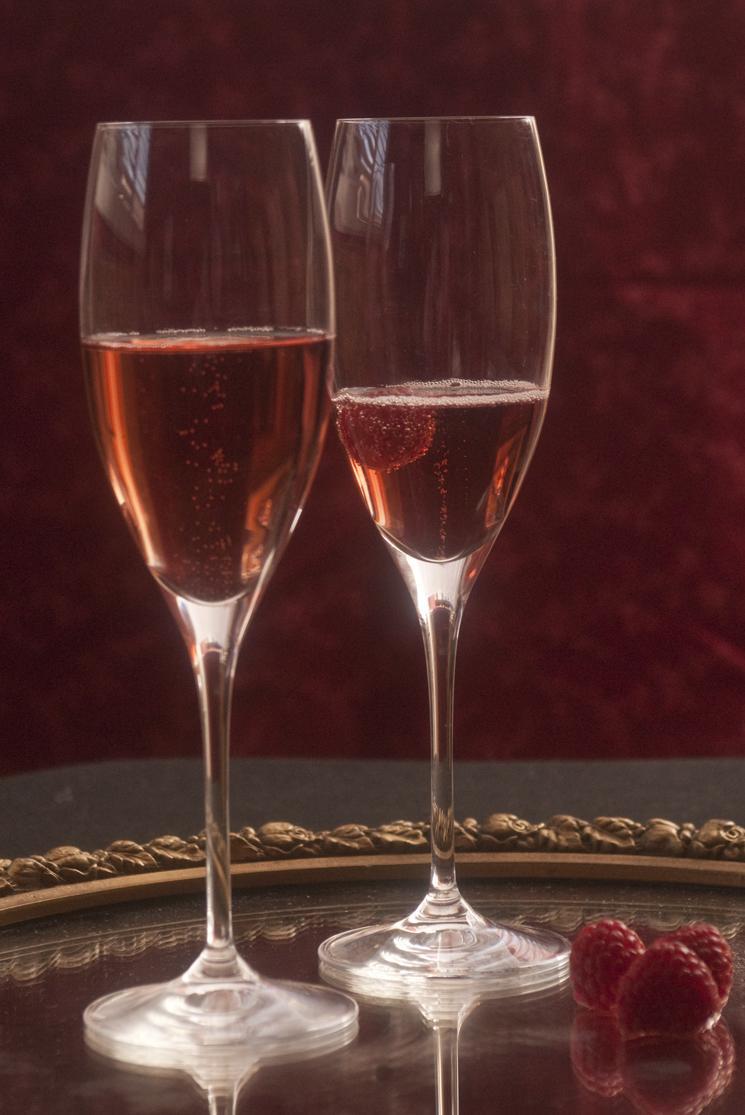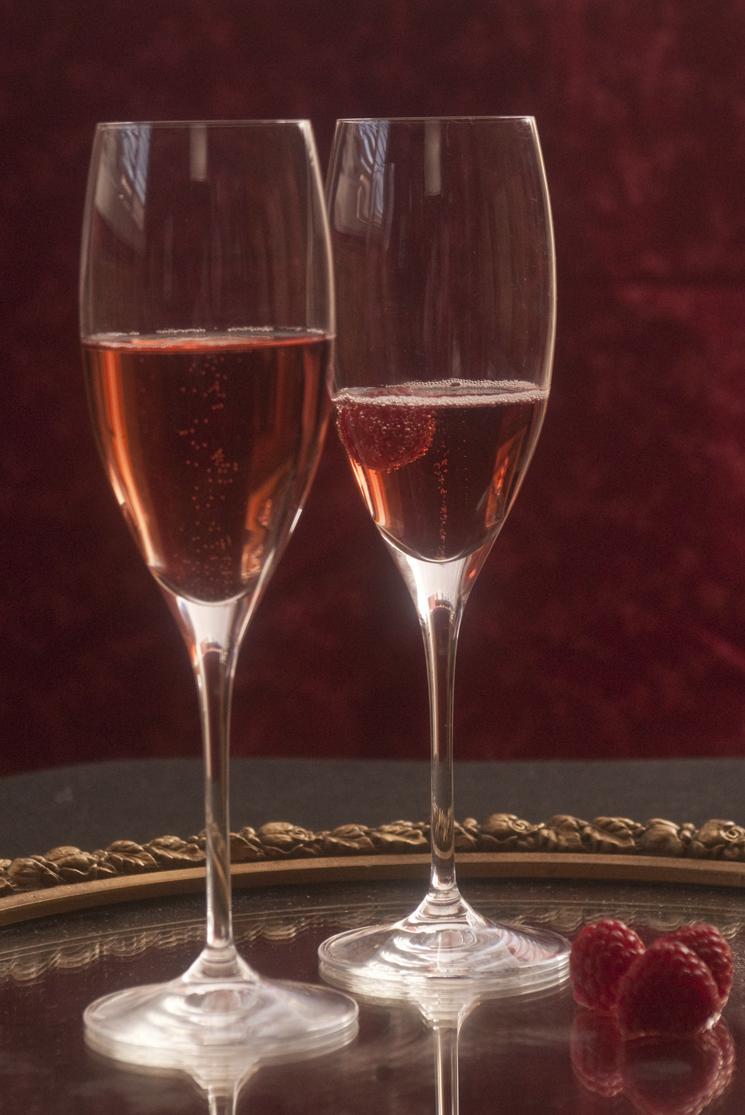 Cupid's Kiss Champagne Cocktail Recipe
Our articles may contain affiliate links. For more information, view our policies.
I created this Champagne cocktail recipe for a Valentine's Day promotion at a Los Angeles hotel. I received reports from the hotel staff that it was the best Champagne cocktail if you were looking for a "sure thing." So I was sure to share the Champagne drink recipe in my cookbook, Romancing the Stove. And now I'm happy to bestow the secret to a great Valentine's Day cocktail upon you.
What kind of Champagne should you use for my Champagne cocktail recipe?
A blush-pink drink, poured into a flute it practically screams romance. But that's not the only thing I think makes this champagne cocktail a success. Subtly sweet, it layers aphrodisiac berries with the crisp, bread dough character of a Brut-style Champagne. Of course, you can use a sparkling wine from anywhere in the world but I recommend using a Brut-style wine, whether you use Champagne, Cava, Cremant or American sparkling wine.
Shop for crystal Champagne flutes
And although you might just assume that Champagne's an aphrodisiac simply because it is alcoholic, I am happy to share with you the alluring potential of sparkling cocktails. You see, Champagne and sparkling wines have attributes that make sparkling drinks potentially more aphrodisiac than most forms of alcohol. For starters, they give you that giddy, good mood feeling. Who doesn't love that?
RELATED: The aphrodisiac benefits of Champagne and other sparkling wines.
What is a shrub cocktail?
Technically, this easy Champagne cocktail is a shrub drink, basically meaning that it's a cocktail made with a fruit acid, usually vinegar. Although it does make an intriguing throwback, I didn't create it as a nod to historical cocktails. Nor as a part of a cocktail trend, even though shrub cocktails experienced a resurgence shortly after I wrote the recipe.
At the time I was working on it, I was simply in a phase where I liked adding vinegar to everything–including my cocktails! If you enjoy this Champagne cocktail, I recommend you look further into the history and practice of creating shrubs. They really do bring a special something to the cocktail world.
TO TRY: The Easiest Champagne Cocktail Ever! 
Some notes on my Champagne cocktail ingredients
Although this drink starts with good sparkling wine, you've got to get your fruit syrup right. The key to the correct consistency for the balsamic fruit syrup is using thawed, frozen fruit. Though you might be tempted, in season, to use freshly picked berries, don't waste them in this cocktail recipe. I'm telling you, it works best from frozen. Save the fresh berries to pop between your lovers lips as a sweet midnight snack.
RELATED: If you like this cocktail recipe, be sure to try my Saffron Fleurtation, a two-ingredient Champagne cocktail.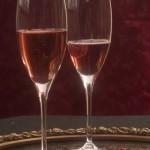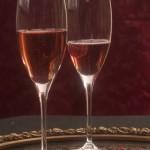 Cupid's Kiss Champagne Cocktail
Print Recipe
This shrub cocktail recipe comes from the cookbook Romancing the Stove. It's perfect for Valentine's Day or any romantic occasion. 
Ingredients
2

tbsp

balsamic fruit syrup

10

oz

Brut Champagne or sparkling wine
for the balsamic fruit syrup
1/2

cup

thawed frozen raspberries

1/2

cup

thawed frozen strawberries

3-4

tbsp

granulated sugar

2

tbsp

balsamic vinegar
Instructions
Marinate fruit and 3 tbsp sugar in the balsamic for 30 minutes-1 hour.

Taste mixture, and if it is not sweet enough, stir in additional sugar 1 tsp at a time, up to 3 tsp, allowing fruit to marinate for an additional 10 minutes.

Strain to remove seeds, pressing fruit against the strainer to release all the juice. Store juice in the refrigerator until serving.
Pin this easy Champagne cocktail recipe:
FREE APHRODISIAC NEWSLETTER
Subscribe to our free aphrodisiac newsletter