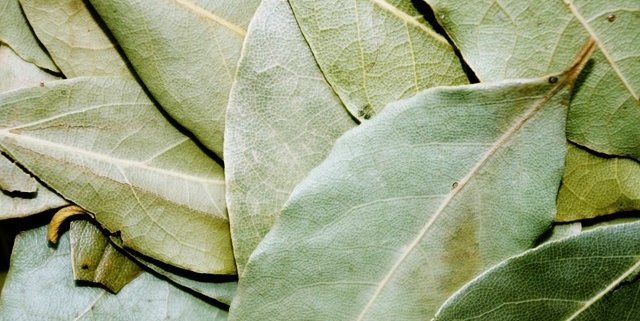 Bay laurel tree: a narcotic aphrodisiac?
The bay leaf (also known as Bay Laurel) has a rich history in Western culture. Bay is a symbol of the Greek god Apollo. In fact, his crown is constructed from bay laurel's slender, slightly silvery leaves. In Ancient Greece, wreaths made to look like Apollo's were given to victorious warriors, winners of sporting events and the great poets.
Bay leaf is mildly narcotic, a characteristic contributing not only to its reputation as an aphrodisiac but also with its reputation in making it possible for those who ingest to see the future. (Greek priestesses ate bay leaves to aid in achieving the trance-like state necessary for delivering prophecies.)
Despite its popularity in Mediterranean cuisine and culture, Mediterranean bay originated in the Orient. In addition, the United States has its own variety, Californian bay laurel. The American variety's flavor is slightly stronger that the leaves imported from Asia and the Middle East.
Today, cuisines around the world incorporate bay leaf. It is most commonly used dried to add richness and complexity to a dish. Not convinced bay leaf really adds any flavor to a recipe? Try making a dish that calls for an ample amount of bay, like this Farro with Spinach and Mushrooms. Make a batch with the two dried bay leaves and a batch without. Then you be the judge!
Finally, as a homeopathic medicine, bay is used in massage oil for its ability to improve circulation, (and everyone needs healthy blood flow!)
General references:
http://www.sallys-place.com/food/columns/gilbert/bayleaf.htm
http://www.healthrecipes.com/bay_leaf.htm
FREE APHRODISIAC NEWSLETTER
Subscribe to our free aphrodisiac newsletter