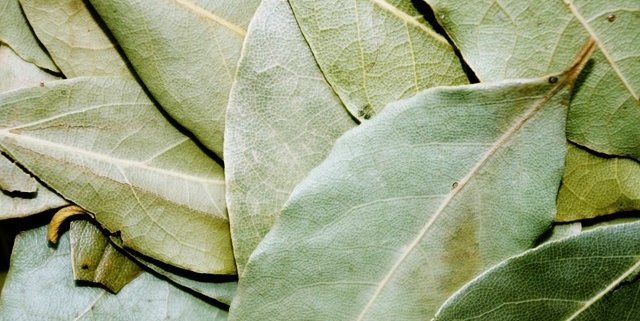 Our articles may contain affiliate links. For more information, view our policies.
The bay leaf (also known as Bay Laurel) has a rich history in Western culture. But what are the benefits of bay leaf? To better understand bay leaves, let's start by taking a look at their role in history.
Bay is a symbol of the Greek god Apollo. In fact, his crown is constructed from bay laurel's slender, slightly silvery leaves. In Ancient Greece, wreaths made to look like Apollo's were given to victorious warriors, winners of sporting events and great poets.
Despite its popularity in Mediterranean cuisine and culture, Mediterranean bay originated in the Orient. In addition, the United States has its own variety, Californian bay laurel. The American variety's flavor is slightly stronger that the leaves imported from Asia and the Middle East.
Some surprising bay leaf uses
One of the most interesting benefits of bay leaf is that it is mildly narcotic. This is a characteristic contributing not only to its reputation as an aphrodisiac but also with its reputation in making it possible for those who ingest to see the future. (Greek priestesses ate bay leaves to aid in achieving the trance-like state necessary for delivering prophecies.) Although it's a fun historical fact, there's little evidence that clairvoyants today use bay to predict the future.
But bay leaf has many other uses recognized today. According to WebMD, most remain unsubstantiated but this spice definitely has staunch supporters.
Bay has a reputation as a treatment for diabetes, joint pain and arthritis and even dandruff and other skin conditions. Unfortunately, studies still prove inconclusive but there is some evidence that it can work to improve insulin and glucose metabolism. (However, this application should be used with extreme caution and under the supervision of a doctor.)
There is some evidence that bay leaf benefits skin. And you'll find plenty of women's magazines boasting that bay leaf tea will end skin issues like acne and even allergic reactions. But again, the use of bay leaf tea should never be a substitute for medical treatment.
Finally, as homeopathic medicine, bay is used in massage oil for its ability to improve circulation, (and everyone needs healthy blood flow).
Health benefits of bay leaf
Although we tend not to think of spices as giving our health a boost, bay leaves contain a surprising number of nutrients. And if they're used in the right way, they can offer nutrition to support sexual health and overall health.
Bay leaves are a source of vitamin A. This might explain the promotion of bay leaf tea for skincare. This spice is also a source of folate, vitamin C and minerals including calcium and manganese. Interestingly the oil in bay leaves offers Omega-3 and Omega-6 fatty acids.
However, it should be added that the benefits of bay leaf as they are added to cooking really won't offer you a nutrient boost. But if you're looking to tap into the benefits of bay leaf, you'll probably want to consider steeping it as an herbal tea or using it in topical applications.
Keep in mind that everyone's body is different. Before making dietary changes to benefit sexual health or overall wellness, check with your primary care physician. 
Cooking with bay leaves
Today, cuisines around the world incorporate bay leaf. It is most commonly used dried to add richness and complexity to a dish. Not convinced bay leaf really adds any flavor to a recipe? Try making a dish that calls for an ample amount of bay, like this Farro with Spinach and Mushrooms. Make a batch with the two dried bay leaves and a batch without. Then you be the judge!
Discover more of the world's greatest aphrodisiac foods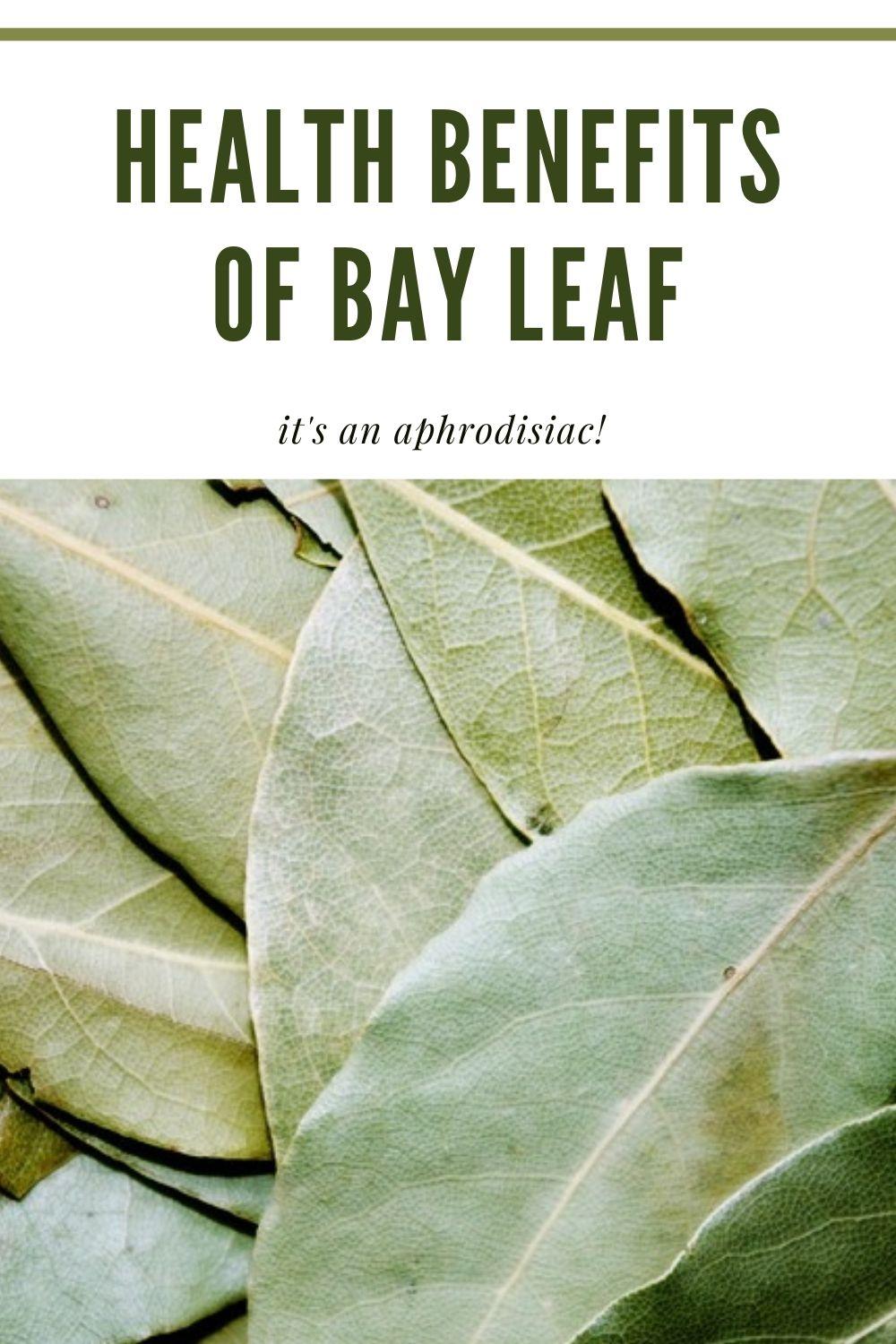 Latest posts by Amy Reiley
(see all)
Get on our mailing list
Subscribe and get our exclusive list of Six Great Sex-Boosting Snack Foods for FREE! Unsubscribe at any time - privacy policy