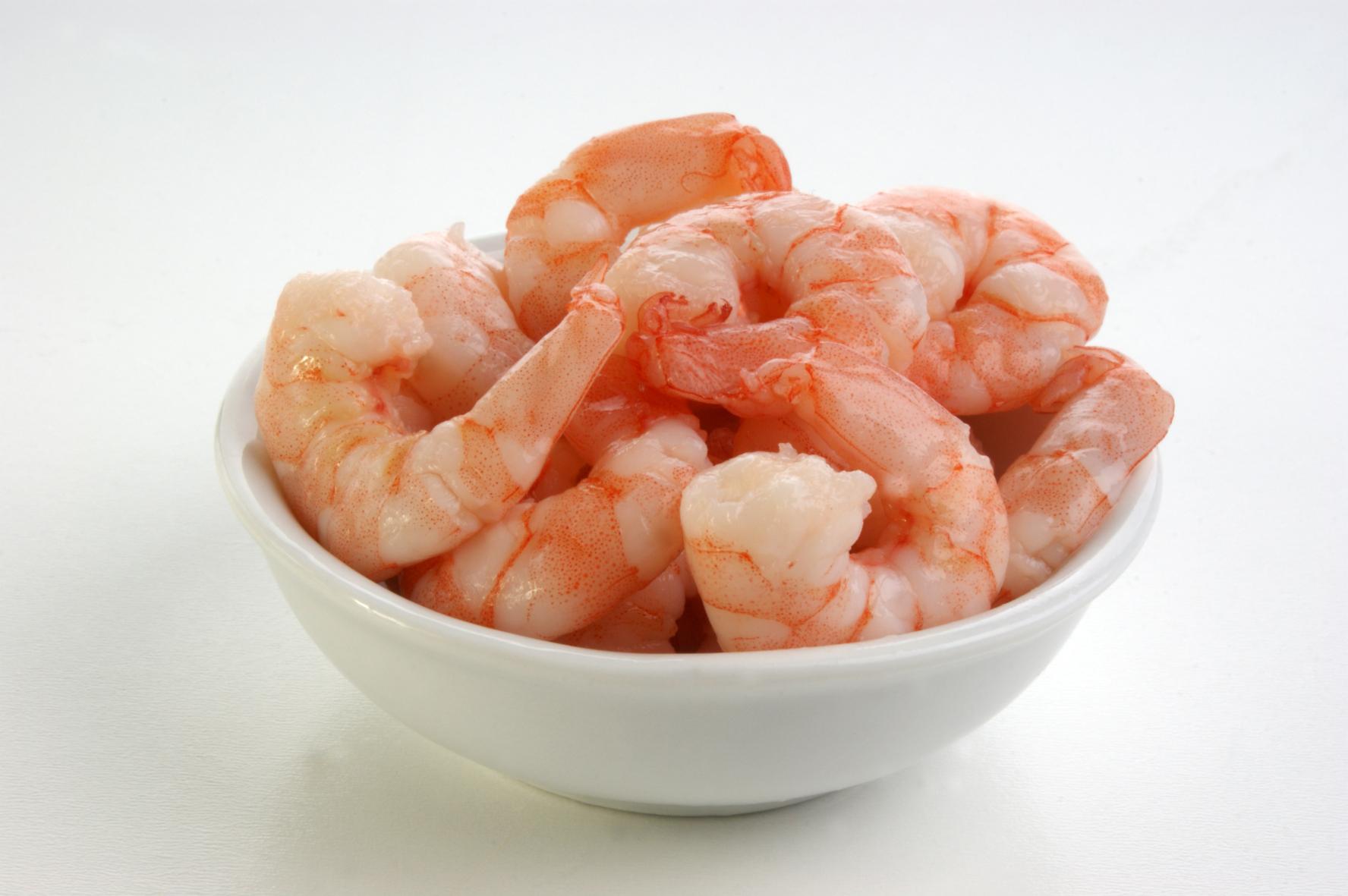 Our articles may contain affiliate links. For more information, view our policies.
Are prawns aphrodisiac?
When it comes to aphrodisiacs, shrimp benefits are both entertaining and inspiring. So is shrimp an aphrodisiac? Well, if you let history be your guide, it's one of the best aphrodisiac foods in the world.
Famed French mistress Madame DuBarry served her shrimp in Champagne sauce. Casanova's traveling companion, Agnolo Torredano called it the "food of life that makes it possible for this cold, old body to still enjoy the heat of passion."
Even the United States has a salacious history with this crustacean. Spicy shrimp gumbo has a history as the aphrodisiac stew of the American South.
However, little further south – in the Caribbean – the application of shrimp as an aphrodisiac is a little more unusual. I've heard a rumor that in some Caribbean cultures there's a practice of eating shrimp during sex to "double the pleasure."
Although I find the idea odd, to say the least, maybe mixing this seafood with games of pleasure makes sense. After all, shrimp is packed with nutrition to support a great sex life.
TO TRY: Authentic Japanese Shrimp Tempura Recipe
Some shrimp health benefits
Shrimp is considered a healthy food choice because it is low in calories and high in protein. A three-ounce serving of cooked shrimp has less than 100 calories and offers over 20 grams of protein. This high protein content makes them a popular food choice for weight loss plans as they can keep you feeling full and satisfied for longer than many other low-calorie foods. At one time the crustacean had a bad reputation for high cholesterol content. But it turns out that shrimp has a very good fat profile. And they should definitely be considered a great food choice for a healthy diet.
Benefits for your brain
Like many forms of seafood, shrimp offers the body omega-3 fatty acids. And omega-3's are great for circulation and vital in the battle against aging. They're also known to improve mood. And they are of extreme importance to women who are pregnant or trying to become pregnant as they are vital to brain development of a fetus as well as the brain health of young children.
In other shrimp nutrition facts, this crustacean also offers iron and zinc. Best of all, the protein in prawns breaks down in the body to the amino acid phenylalanine. And this very special amino is proven to increase levels of sex drive-boosting neurotransmitters in the brain.
Shrimp and sex
This low-calorie, pink crustacean is good for more than keeping your brain agile and your body pumped with protein. They also provide some nutrients specifically beneficial to sexual health.
For starters, shrimp provides the body with iodine. In fact, it is one of the best sources of iodine. What does iodine have to do with your sex life? Iodine is essential to the thyroid gland and basal metabolism. Iodine deficiency has been documented as reducing sex drive.
But that's not all shrimp brings to the table when it comes to your libido. According to one study published in the Journal of Clinical Endocrinology and Metabolism, fish and shellfish eaters have more sex. The study followed couples who were trying to conceive. Those who ate seafood more than two times per week had more sex than non-seafood eaters. They also got pregnant faster. So if you're trying to conceive, you might want to add shrimp to your diet right away!
RELATED: Lobster Nutrition & Aphrodisiac History
Shrimp benefits for male sexual health
There are more benefits of shrimp linked with sex drive and sexual health that are particularly beneficial to men. For starters, shrimp is a source of vitamin D. It is believed that vitamin D may boost testosterone levels in men. You can easily see how this could impact sex drive in any man with a testosterone deficiency.
Shrimp is also a source of selenium. And although selenium is an essential nutrient for both women and men, according to Nature's Aphrodisiacs, men need more because there is a high amount of selenium in sperm.
And shrimp is also a source of zinc. Although it may contain less zinc than some other shellfish, a 3-ounce serving of cooked shrimp offers around 9% of the DV. Zinc is essential for prostate health as well as men's heart health. And according to a 1996 study, zinc deficiency may also be linked with erectile dysfunction. So getting sufficient zinc should be a priority for men and foods like shrimp will help in this effort.
Can shrimp make you last longer in bed?
There's no guarantee that any one food will prolong your performance in the bedroom. However there is reason to believe that shrimp might be of assistance in this department. Shrimp contains an amino acid that you can't get from a lot of foods called argenine. Argenine, also called L-argenine is linked with blood flow and as such is associated with helping in a man's ability to have an erection. And, although this benefit of argenine won't help you sustain a horizontal cha cha, argenine is also associated with male fertility as it is known to improve sperm motility.
Are shrimp and prawns the same thing?
Shrimp and prawns are not exactly the same thing, although the terms are often used interchangeably when it comes to food. There are some differences between these shellfish but as far as their nutrition and sexual benefits go, shrimp and prawns are nutritinally similar. So both will give you the nutrients you're looking for to maintain sexual health.
Shrimp and the environment
Unfortunately, the practice of trawling for shrimp, a popular method for catching shrimp and prawns, accounts for the world's highest levels of bycatch. (Bycatch refers to the additional sea creatures accidentally scooped up in the shrimp nets.) As a result of trawling off the Gulf of Mexico and Thai shores, thousands of endangered sea turtles have been killed.
This has brought about a call to action among lawmakers. The likely outcome is a reduction in the supply of shrimp on the worldwide market. As a result, we may soon see a jump in price for what is currently one of the most popular seafood aphrodisiacs.
Cooking and recipes
Shrimp are among the easiest of all seafood to cook. The only trick is that they cook very quickly so you have to be careful not to leave them on heat for too long.
If you're looking for new ways to get a dose of this sexy seafood, here are a few of my favorite shrimp recipes to inspire you:
Mediterranean Shrimp with Bulgar Wheat and Lemon Mint Yogurt
Blackened Shrimp with Pomegranate Kumquat Salad
Discover more of the world's greatest aphrodisiac foods
This article was written in 2010 and most recently updated in January 2022. 
Latest posts by Amy Reiley
(see all)
Get on our mailing list
Subscribe and get our exclusive list of Six Great Sex-Boosting Snack Foods for FREE! Unsubscribe at any time - privacy policy