Our articles may contain affiliate links. For more information, view our policies.
Rosemary is a fragrant, evergreen herb. According to the Herb Society of America, it is native to the Mediterranean and is a surprisingly hearty herb. It has a long history as an aphrodisiac as well as a medicinal plant. The list of rosemary benefits is long and somewhat surprising.
The benefits of rosemary for your memory
"There's rosemary, that's for remembrance"– Ophelia from Shakespeare's Hamlet
If your high school English teacher made you study Hamlet, you may remember that famous line. It's actually the only line I still remember because it made me ponder the question, "Is rosemary good for memory?"
For centuries, rosemary was tied with improving memory. But nobody really knew if it was true. Until 2015, that is. According to BBC News, a group at Northumbia University conducted a study in 2015 with the intention of proving that the herb really does improve memory. In this controlled study, a group introduced to an aromatic infusion of rosemary performed significantly better on memory-related task than the control group.
RELATED: Discover the benefits of ginkgo
Of course, I have alluded to the fact that rosemary's benefits are aphrodisiac. The benefit to memory won't directly impact your libido. But it does make you more irresistible as a lover. Who doesn't want a partner who always remembers your favorite things?
Rosemary benefits for skin and body may make you sexier
Rosemary is known as an herb to help digestion. In fact, because of a high manganese content, rosemary may increase metabolic rate.
The herb is also noted for its power to increase circulation. One of the benefits of rosemary oil, when added to the bath, is that it will improve circulation to the skin and sensitivity to touch.
A folkloric legend associated the herb with the Virgin Mary, for whom many originally thought the herb was named. But it was actually named for Aphrodite/Venus. And in many early depictions, the goddess of love was portrayed clutching or wearing a sprig of the fragrant herb.
Placed under your pillow, rosemary is thought to promote pleasant dreams. And steeped in hot water, rosemary tea can calm nerves. I've also read that in ancient Rome, the scent of rosemary was considered empowering.
TO TRY: Rosemary can even be used in cocktails. Get the recipe for an East Indian Gimlet
Cooking with rosemary
Rosemary has not lost its power in the present day. Added to any savory dish, its intense flavor and comforting aromas are unforgettable. And perhaps, used at the right time and for the right person, rosemary may find you love.
Here are some of my favorite recipes including rosemary:
Rosemary Cheese Scones
Rosemary Garlic Lamb Loins
Rosemary and Lavender Roasted Chicken Breasts
Chanterelle Mushroom and Cheese Bread Pudding
Hearts of Pom Pomegranate Mocktail with Hints of Rosemary
You can also use sprigs of fresh rosemary as skewers to barbeque meat or chicken. Just strip the stems of leaves and soak them in water before using.
Discover more of the world's greatest aphrodisiac foods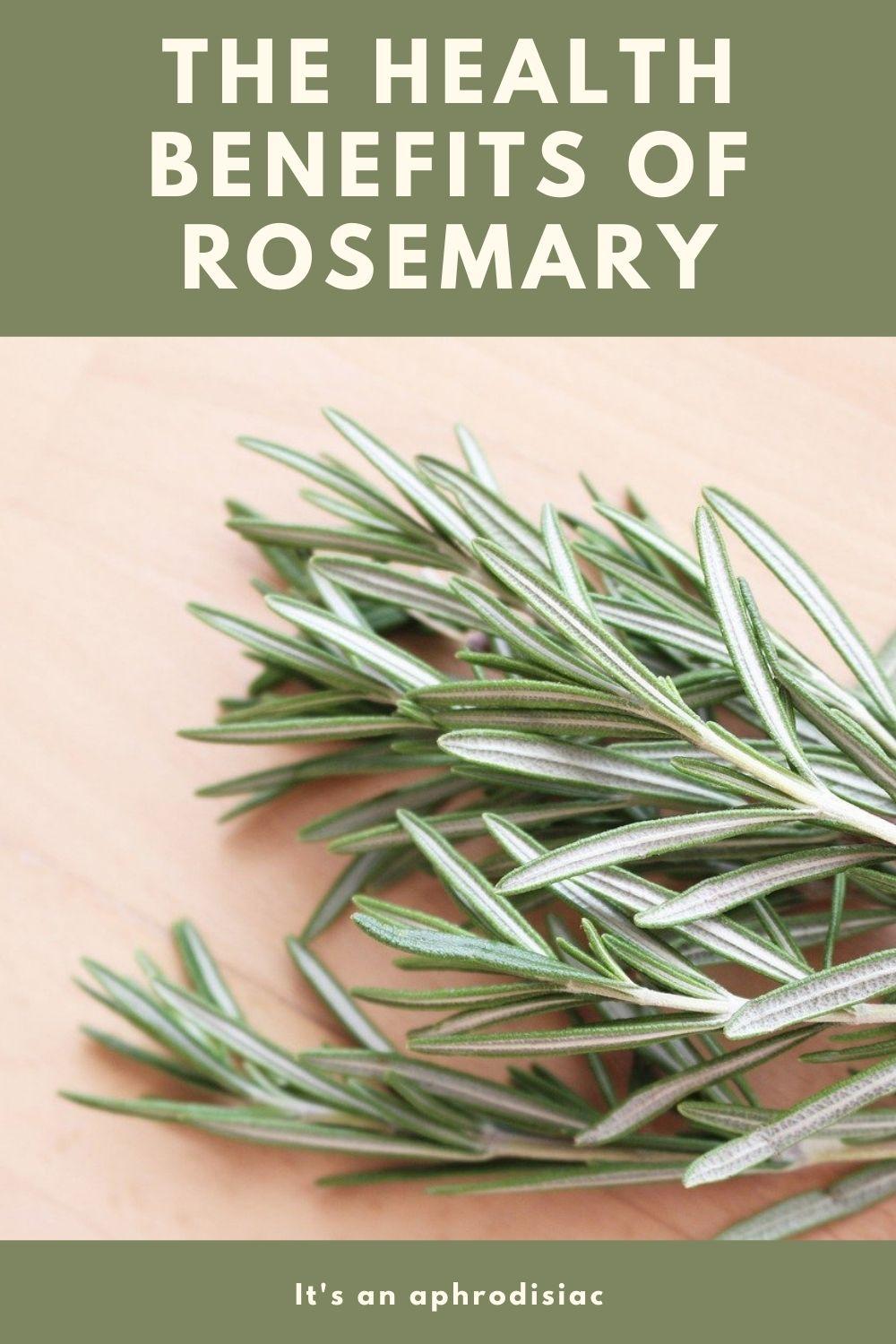 This article was written in 2010 and most recently updated in November 2021.
Latest posts by Amy Reiley
(see all)
Get on our mailing list
Subscribe and get our exclusive list of Six Great Sex-Boosting Snack Foods for FREE! Unsubscribe at any time.