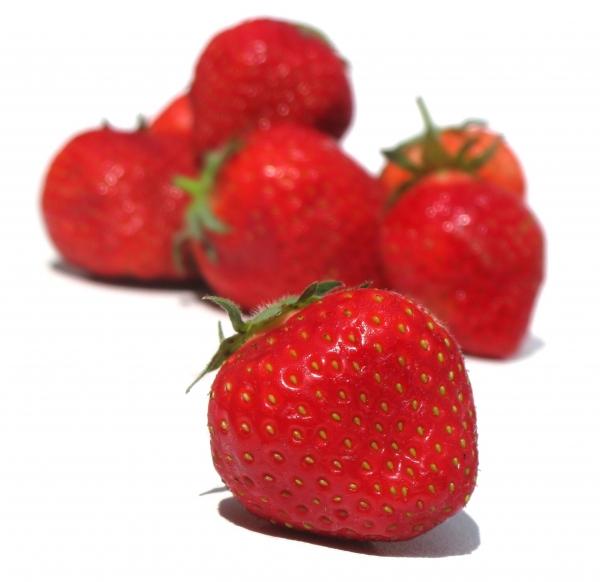 The Health Benefits of Strawberries for Women
Our articles may contain affiliate links. For more information, view our policies.
Strawberry is our #3 food recommendation for women
You might be surprised to discover all the health benefits of strawberries. And although they're a nutrient-rich food everyone should eat, we particularly recommend this fruit as a stand-out food for women. We think that strawberry benefits for female sexual health may surprise and please anyone who enjoys berries.
View the list of all 10 Best Foods for Women's Sexual Health
The benefits of strawberries for female sexual health
The nutrients of strawberries, including manganese, folate, K and C  will help your sex hormones stay balanced. And as one of the benefits of these nutrients and vitamins in strawberries, they should help diminish the symptoms of PMS – what a relief! But strawberries are also a source of potassium. Discover why potassium in strawberries will support your sex life.
If that's not enough to make you say strawberries are good for you, there's a potential link between strawberries and breast cancer prevention.
Additional strawberry nutrition
If you're still wondering why are strawberries good for you, there are so many more ways strawberries benefit women that you need to discover.
Strawberries, (along with raspberries and blackberries) are high in a polyphenol called Ellagic acid. This naturally occurring compound shows potential in clinical studies to stop the destruction caused by cancer cells. This is also potentially a strawberry benefit for men. (Keep in mind that this, like the early breast cancer research mentioned above, is only a preliminary indication and more research is required to fully understand ellagic acid's potential in diminishing the effects of cancer.)
Strawberry skin benefits
Ellagic acid also is one of the main strawberry benefits for skin. Ellagic acid is believed to help protect the skin against UV damage, helping you maintain a youthful appearance. To learn more about Ellagic acid, visit the National Center for Biotechnology Information website.
Strawberries for weight loss
Because strawberries are high in fiber and low in calories, they are often recommended in weight loss strategies. Although they contain few calories the fiber in strawberries can help keep you feeling full longer. One serving of strawberries, about 8 berries, has less than 50 calories and about 12% of your daily fiber intake.
That fiber will also help banish bloating and work toward making you feel your most sexy. The same goes for blueberries, another of our favorite aphrodisiac ingredients.
An additional benefit of strawberries for losing weight, they are low in sugar. Although they taste deliciously sweet, strawberries are lower in sugar than most popular fruits, like bananas and oranges.
Strawberry benefits for women's heart health
A remarkable benefit of strawberry nutrition, they are good for heart health. In 2013, a study lead by researchers from Harvard's School of Public Health discovered that three or more servings of strawberries and blueberries per week may lower a woman's risk of heart failure by improving blood flow.
And believe it or not, this bit of good news compounds what strawberries do for you sexually. That support for your heart is good for women's sexual health, too. This is because good blood flow is essential for achieving sexual arousal, something many women struggle with as they age.
More benefits of eating strawberries
Beyond the nutritional benefits of strawberries, these fruits are amazing in so many other ways. These small, crimson fruits are lightly sweet and great for sharing. And keep in mind as far as the health benefits of strawberries go, they are low in cholesterol, sodium, and saturated fats.
As a good source of vitamin C, strawberry will help prevent bone loss throughout your life. (A strawberry benefit most of us don't realize, a serving of strawberries has more vitamin C than an orange.) And don't forget that vitamin C is a powerful antioxidant, proven to fight the onset of wrinkles. That's right, another skin benefit of strawberries. In other words, eating strawberries regularly will go a long way toward keeping you long, lean and looking your best. Add strawberries to your diet to age more gracefully!
More on the Aphrodisiac Powers of Strawberries
Some of our favorite strawberry recipes:
Strawberries 'n' Cream Buttermilk Pancakes
Greek Yogurt, Chia and Lemon Biscuits with Strawberries
Deep Dish Strawberry and Rhubarb Tart
Almond Cake with Honey Balsamic Strawberries

10 Best Foods For Women
Up Next: Eggs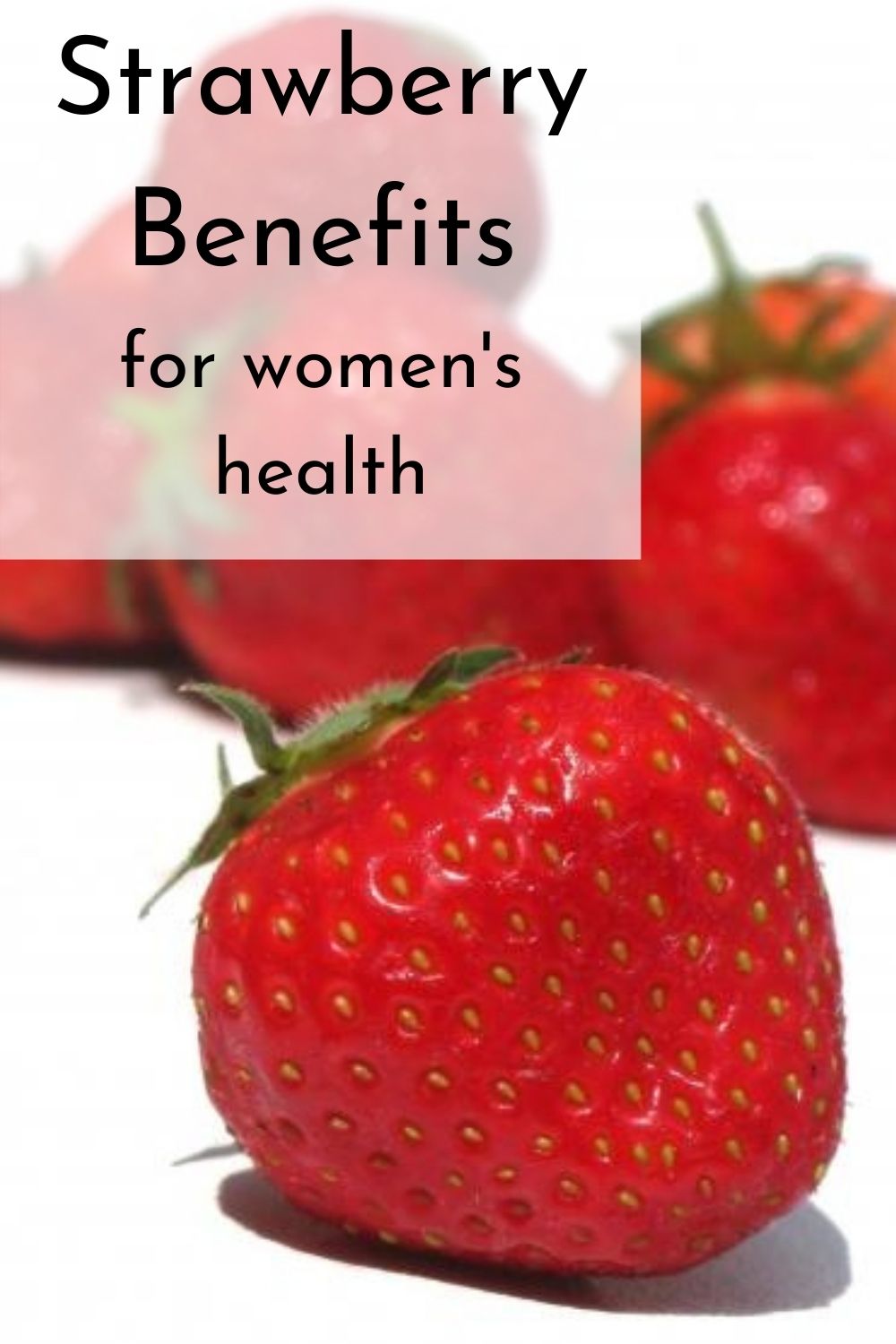 FREE APHRODISIAC NEWSLETTER
Subscribe to our free aphrodisiac newsletter