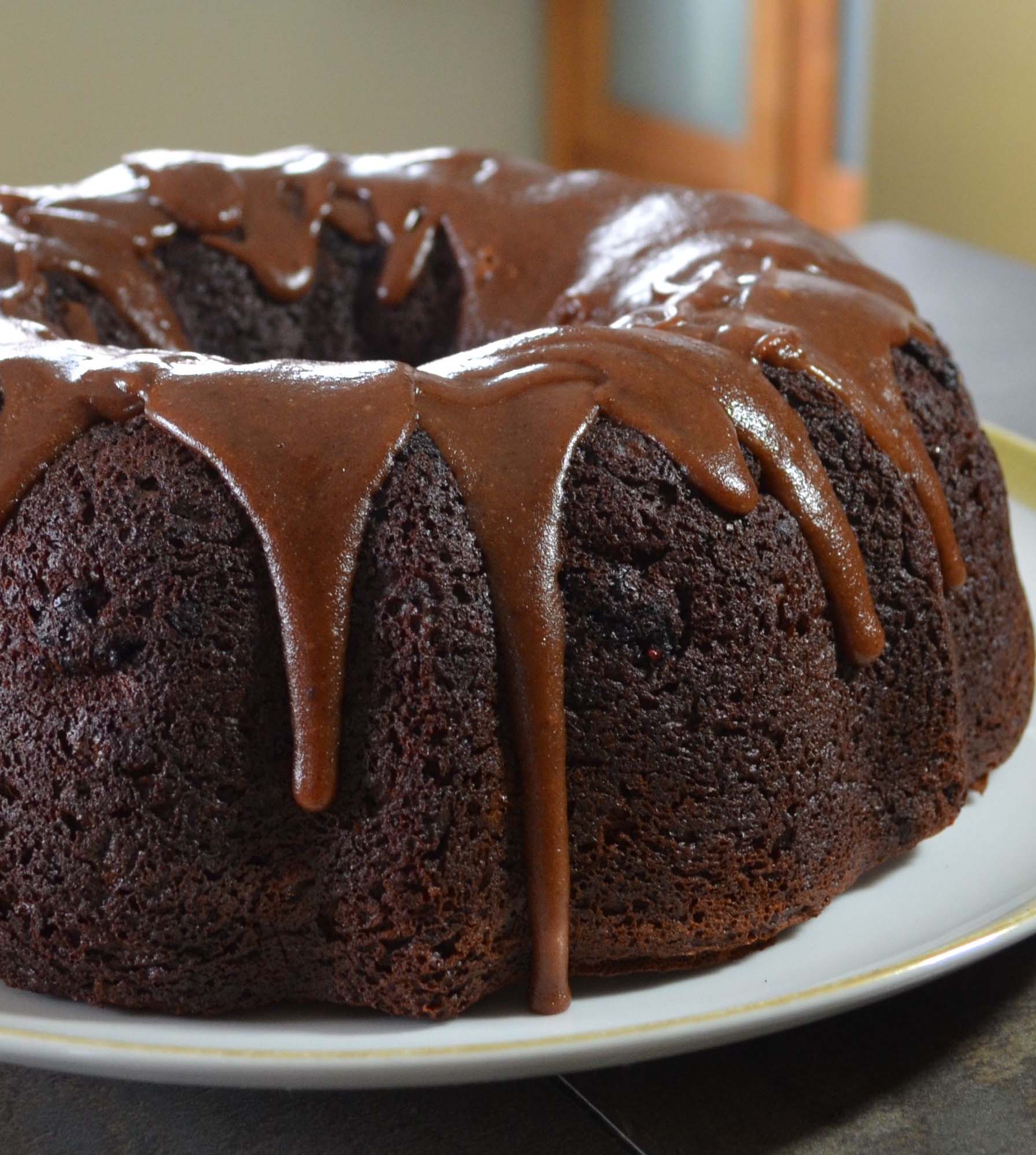 Romance Cake Recipe – a chocolate bundt cake for romantic occasions
Our articles may contain affiliate links. For more information, view our policies.
If you need a no-stress, never fails chocolate cake recipe for any romantic occasion, this is it. A foolproof recipe, it starts with a cake mix and adds layers of aphrodisiac flavors. It is a recipe both novice bakers and experienced cooks can appreciate and enjoy making. Serve this romance cake on your next date night or romantic picnic and appreciate the magic this special combination of ingredients has to offer.
The bundt cake recipe is actually my version of a recipe my mother clipped from a newspaper many moons ago. The clipping called the cake "Better than Sex Chocolate Cake." But after years of experience making and refining the original recipe, I can conclusively say that this cake is not a "better than sex" cake, it is a "leads to sex" cake.
TO TRY: My Four-Ingredient Dark Chocolate Truffle Recipe
Making a flavorful and moist, romantic cake
As far as decadent desserts go, a chocolate cake recipe couldn't be more simple since this bundt cake starts with a cake mix as the base. Of course, it is a chocolate cake mix and since chocolate is an aphrodisiac of legendary repute, it gets this romance cake off to a good start.
Is it ok to make a cake from a box mix?
You may think that baking from a mix is bad. But cake mixes can be a great tool, especially for inexperienced bakers. The leavening agent in mixes (the ingredient that helps them rise) is very reliable. And the cakes tend to come out with the right height and texture in exactly the time printed on the box.
And since this cake is made in a bundt shape, it comes out of the pan with a beautiful fluted shape. There's no need for fancy decoration.
Click here to shop for some of my favorite, beautiful bundt pans
Making this cake from scratch
If you really don't want to use a mix or know that your go-to chocolate cake recipe is the one you can count on, feel free to make the base chocolate cake from scratch. Just follow the recipe for folding in the additional ingredients including the chocolate chips, walnuts, pudding, yogurt and raspberries.
RELATED: My favorite affordable cocoa powder for baking
Why this bundt cake recipe is a romance cake
This unbeatable moist, chocolatey cake should be enough to seduce someone just with the incredible texture and flavor. But ingredients like walnuts and raspberries push the aphrodisiac factor off the charts. (Did you know that all nuts are considered aphrodisiac and contain nutrients that can boost sexual health? And so do raspberries!)
Chocolate, of course, is among the most famous aphrodisiacs of them all. The chocolate cake not only contains chocolate chips but is topped with a chocolate glaze.
But if you want to push the chocolate flavor even further, try topping the cake with a seriously decadent chocolate ganache. And if you're into a really intense, chocolate flavor, you can use a ganache instead of the chocolate glaze. (Check out this pomegranate chocolate cake recipe for my favorite ganache recipe.)
Romance? Yes, I think you'll be making some romance when you serve someone special this cake.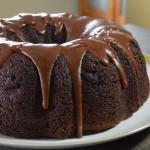 Romance Chocolate Cake
Print Recipe
A variation on "Better than Sex Chocolate Cake," this chocolate-glazed chocolate bundt is made ultra moist by the addition of pudding mix, Greek yogurt and raspberries. 
Ingredients
CAKE
1

cup

semi-sweet chocolate chips

3/4

cup

walnuts

1

devil's food cake mix

4

eggs

1/2

cup

vegetable oil

2

tbsp

water

1

tsp

vanilla extract

8

oz

instant chocolate pudding mix

1

cup

Greek yogurt

full fat recommended

1

12-oz

bag frozen raspberries

thawed
GLAZE
2

oz

unsalted butter

3

tbsp

milk

8

oz

powdered sugar

2

tbsp

cocoa powder

1

tsp

vanilla extract
Instructions
for the Cake:
Preheat the oven to 350 degrees.

Coat nuts and chips with 1 tbsp cake mix and set aside. (This will help keep them from sinking to the bottom of the batter.)

Beat the eggs using an electric mixer for one minute.

Add the cake mix, oil, water, vanilla, pudding mix and Greek yogurt. Blend for three minutes on medium speed, making sure to scrape down the sides of the bowl.

Fold in coated chips and nuts and the raspberries.

Pour into a bundt cake pan that has been greased and coated with a fine layer of cocoa powder.

Bake for 50-55 minutes, checking for doneness with a toothpick. (Note that you have to check carefully. If the toothpick comes out wet, make sure that moisture is from cake batter, not a chocolate chip.)

Cool for 5 minutes before turning out of bundt pan. Let cake cool for 1 hour before topping with the glaze.
for the Glaze:
Simmer butter, milk, cocoa for 3 minutes, stirring constantly.

Reduce heat to low and add vanilla.

Slowly stir in confectioner's sugar, a little at a time.

If mixture becomes too thick increase heat.

Make sure glaze is warm enough so it drizzles over top and sides of cake.
Pin this sexy cake recipe: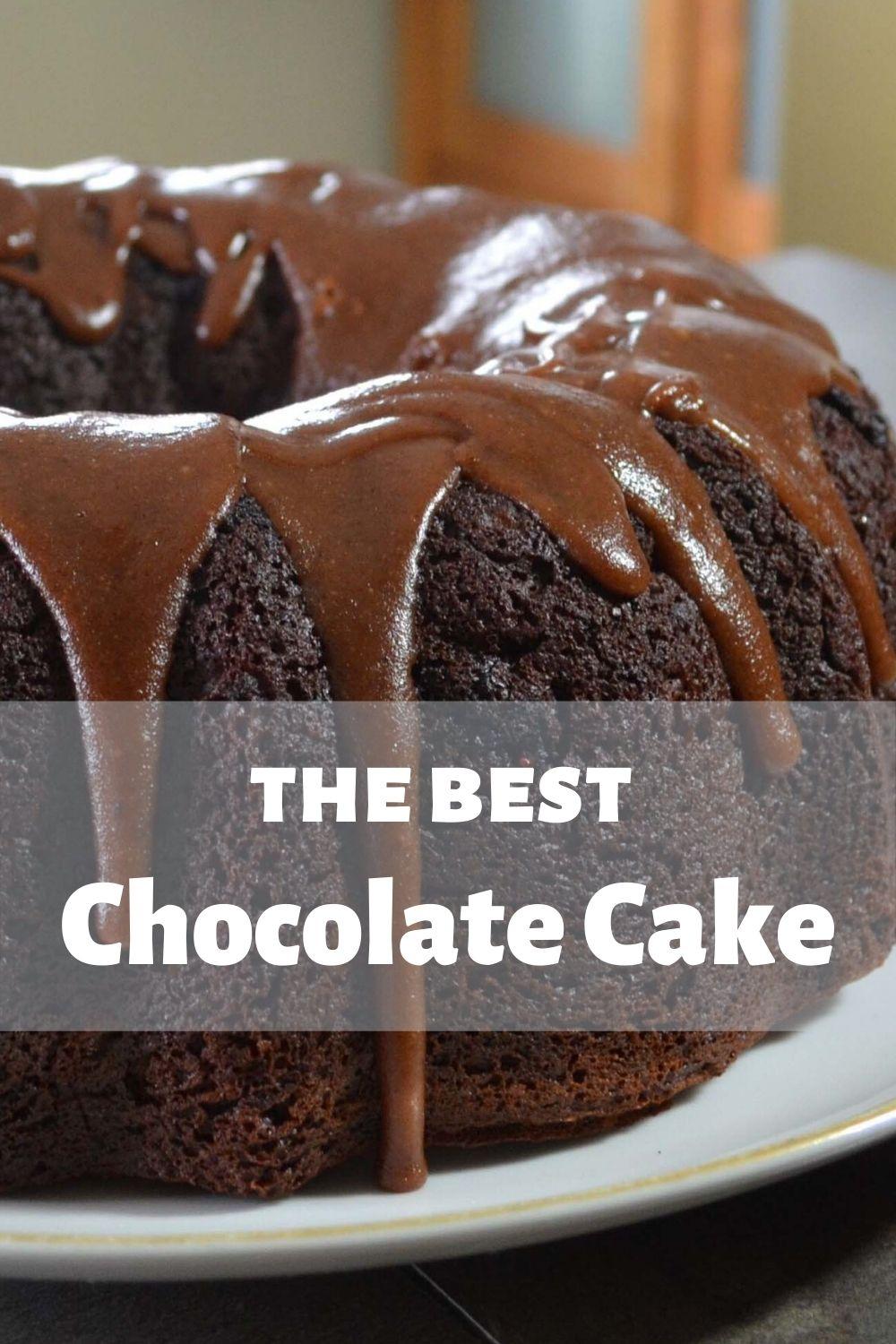 Latest posts by Amy Reiley
(see all)