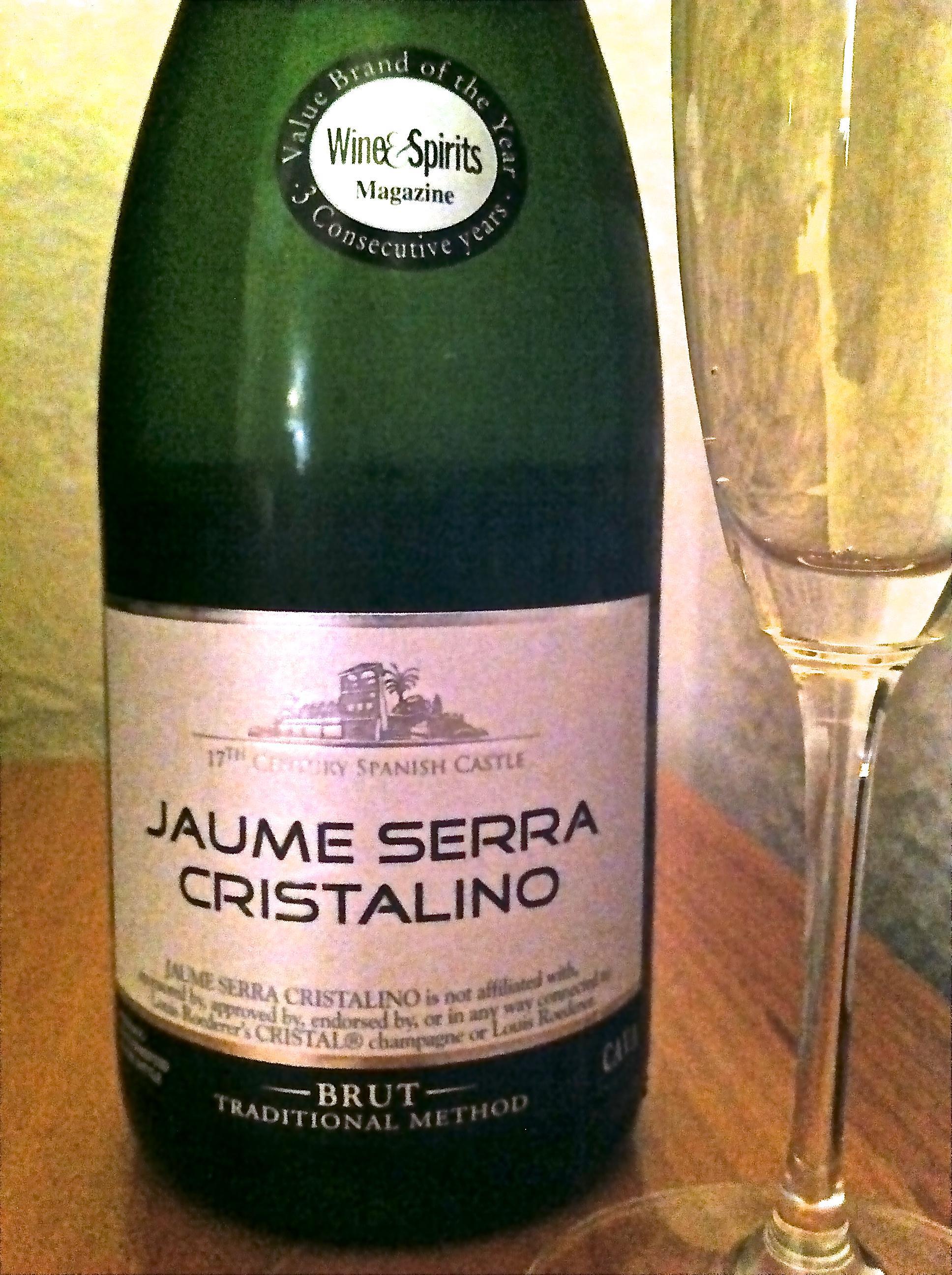 This Brut Cava Nails Affordable Sparkling Wine
Our articles may contain affiliate links. For more information, view our policies.
My Jaume Serra Cava Brut review is inspired by the tradition of Cava. Spain's traditional method (fka méthode champenoise) sparkling wine from the Catalonia region; it is made from a blend of grapes, primarily Macabeo and Xarel-lo with the recent addition of Chardonnay to the list of permitted white grape varietals.
Cava must be aged on its lees for at least 9 months and attain a final alcohol level between 10-13%. The Brut designation has up to 12 grams of residual sugar – an almost undetectable amount that contributes to a smooth mouthfeel.
TO TRY: A two-ingredient cocktail recipe featuring sparkling wine
Long known simply as "Cristalino," it seems the Jaume Serra Cristalino winery experienced some criticism from the Champagne house Louis Roederer, producer of Cristal, for similarities in their name – they now use the full name "Jaume Serra Cristalino," along with a prominently displayed disclaimer denying any affiliation between the two brands.
A good value Cava
This wine has long been a value favorite for consumers and the media alike. At a consistent price of under $10 per bottle, and frequently well under $100 per case, that trend shows no sign of stopping, as long as the quality continues as well.
Shop for Cava delivered to your home with Drizly
My review of NV Jaume Serra Cristalino, Brut Traditional Method Cava, Spain
Cristalino Brut is a great go-to for an aperitif, with a variety of foods, and as a base for sparkling cocktails of all sorts. The aromas and flavors are clean and appealing – green apple, fragrant lime, and almond with a persistent, fine mousse.
The flavors are bright, crisp, and autumn-like – a bit of quince and subtle toastiness, with a clean bone dry finish, and only 11.5% ABV.
Jaume Serra Cristalino Brut food pairing
This is a great wine to serve with hors d'oeuvres because it will go with everything from shrimp cocktail or sushi to more substantial fried bites, charcuterie, and salumi. Salut!
Latest posts by Annette Tomei
(see all)
Get on our mailing list
Subscribe and get our exclusive list of Six Great Sex-Boosting Snack Foods for FREE! Unsubscribe at any time.