Champagne Might Get You Drunk Faster
Our articles may contain affiliate links. For more information, view our policies.
My goal in enjoying wine has never been to get drunk (okay, maybe once). But I most definitely enjoy that giddy feeling that comes with the first few sips from a flute of Champagne. You might be surprised to learn, (or maybe not), that there have been several studies of the effects of sparkling wines on the blood stream. Results were varied but the general consensus seems to be that bubbles mixed with alcohol increases the initial rate of absorption, causing that deliciously festive feeling. That's right, Champagne might get you drunk faster.
Those of you, like me, love to enjoy our fair share of bubbles will be relieved to learn that the heightened effect is temporary. After about 45 minutes, your blood alcohol level will match that of the Pinot Noir drinker next to you. However, I'm sticking with the giddy crowd and here's what I'm drinking, (and yes, I'm drinking pink).
My Champagne recommendations: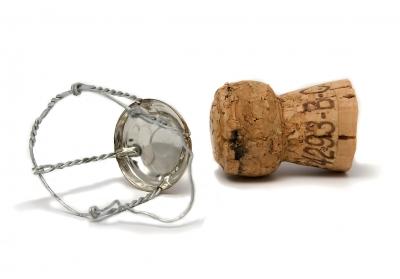 J.M Gobillard et Fils NV Brut Rose
Salmon pink with a subtle berry flavor, this wine is fresh and lemon zesty with a saline note that makes the mouth water for more.
Champagne Henriot NV Brut Rose
A super sophisticated wine—the sort of thing you picture women in furs sipping on a cruise ship during the Roaring Twenties. Creamy on the palate, it offers a hint of aphrodisiac spice.
G.H. Mumm NV Brut Rose
Crisp and light bodied, this is the sort of wine that is perfect any time of day. I love its almost biting citrus acidity and notes of berry and rose petal.
Gosset MV Grand Rose
Offering what I would call a feminine rendition of Brut Rose, this wine offers pretty, delicate aromas, a fine stream of miniscule bubbles and a vanilla custard note that carries it through from dinner to dessert.
Dom Ruinart 1998 Rose
If ever there was a Brut Rose worth the splurge, this would be it! Expressive, elegant and complex, it is an almost poetic wine with a hint of wildflowers on the nose, plums, currants and rose petals on the palate, with grapefruit acidity and just a hint of honey. It is unusual and unforgettable. Truly.
FREE APHRODISIAC NEWSLETTER
Subscribe to our free aphrodisiac newsletter