An Easy Champagne Cocktail with Rose Water
Our articles may contain affiliate links. For more information, view our policies.
This rose water cocktail is the sexiest two-ingredient drink
If you're still not sure what to serve for Valentine's Day or, if you just need a dazzling but quick cocktail any time of the year, this is hands down the best easy Champagne cocktail to make in a pinch. And with just two ingredients, it has got to be the easiest Champagne cocktail you'll ever make. By adding just a trace of rose water to a simple and elegant glass of Brut Champagne, you've turned a flute of Champagne into an aphrodisiac cocktail. Just like that!
RELATED: What is Prosecco and when should you drink it?
A two-ingredient rose water Champagne cocktail
The recipe was originally printed in my cookbook Romancing the Stove: The Unabridged Guide to Aphrodisiac Foods. I'm now sharing it here because I'm frequently asked for a simple yet aphrodisiac cocktail recipe and it really doesn't get any better than this. And the ingredients for this Champagne cocktail are ones you don't have to run out to get fresh. They're both staples you can keep in your pantry. (Doesn't everyone keep a stock of Champagne on hand?)
RELATED: Want more Champagne cocktail recipes? Check out the Cupid's Kiss
Using rose water
Rose water is a liquid distillation from rose petals. It is that lovely floral note in a traditional, Turkish baklava. And while it was used in Asia and the Middle East as a flavoring agent since at least the Middle Ages, it wasn't known in the United States until the 1800s.
If you think rose water offers a sickeningly floral aroma you've probably experienced a bad – possibly synthetic – version of this faintly fragrant liquid flavoring. Good rose water should be subtle. It is pricier than you might expect, maybe $10-$12 for a bottle the size of vanilla extract. And it should be used sparingly for the ultimate enjoyment. I use it in the cake recipe in my first cookbook, Fork Me, Spoon Me.
RELATED: A rose ice cream recipe
Rose water is considered an aphrodisiac. The flower is associated with Aphrodite and according to Temptations: igniting the pleasure and power of aphrodisiacs, rose petals fueled countless Roman orgies.
RELATED: The Health Benefits of Hibiscus Flower
But rose water is also associated with health. In addition to an association with sexual health, this fragrant extract is antioxidant-rich. It's also known to soothe sore throats. And according to a 2011 study, it may also be a mood enhancer. What better to get you in the mood for love than an ingredient that puts you in a good mood?
Click here to order one of my favorite rose water brands
You don't need to be a bartender to make this easy Champagne cocktail
I originally made this Champagne cocktail recipe because I wanted everyone to feel like they can make an exotic cocktail, even those who don't know how to cook. So forget hiring a bartender for your next party. Just get a bottle of good, quality rose water and stock up on mid-priced, Brut-style Champagne or sparkling wine, (I often use a modestly priced Cava to make this drink), and wow your guests with this elegant and aromatic drink.
Shop for Brut sparkling wines with Drizly, my favorite alcohol delivery service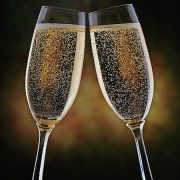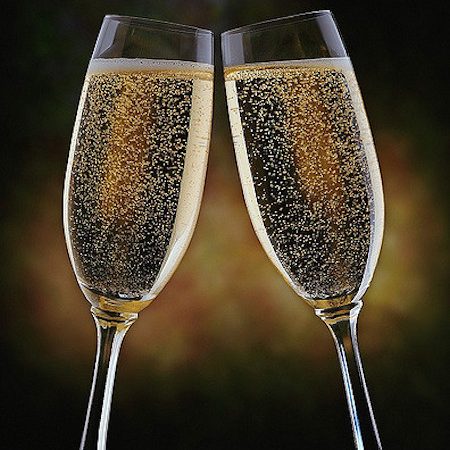 Champagne with a Rose Water Kiss
Print Recipe
This easy yet exotic rose water cocktail is about to become your house drink. Use the rose water sparingly and prepare to seduce someone with this aromatic Champagne cocktail.
Ingredients
2-4

drops

high quality rose water

10

oz

Brut-style Champagne or sparkling wine

Cava works exceptionally well
Instructions
Place 1-2 drops of rose water into each of two Champagne flutes. (Use an eye dropper to ensure the right amount.)

Top each with 5 oz of Champagne or sparkling wine.

Drink.
If you like this recipe, check out the whole book! Romancing the Stove: the unabridged guide to aphrodisiac foods is available on Amazon in paperback and kindle versions: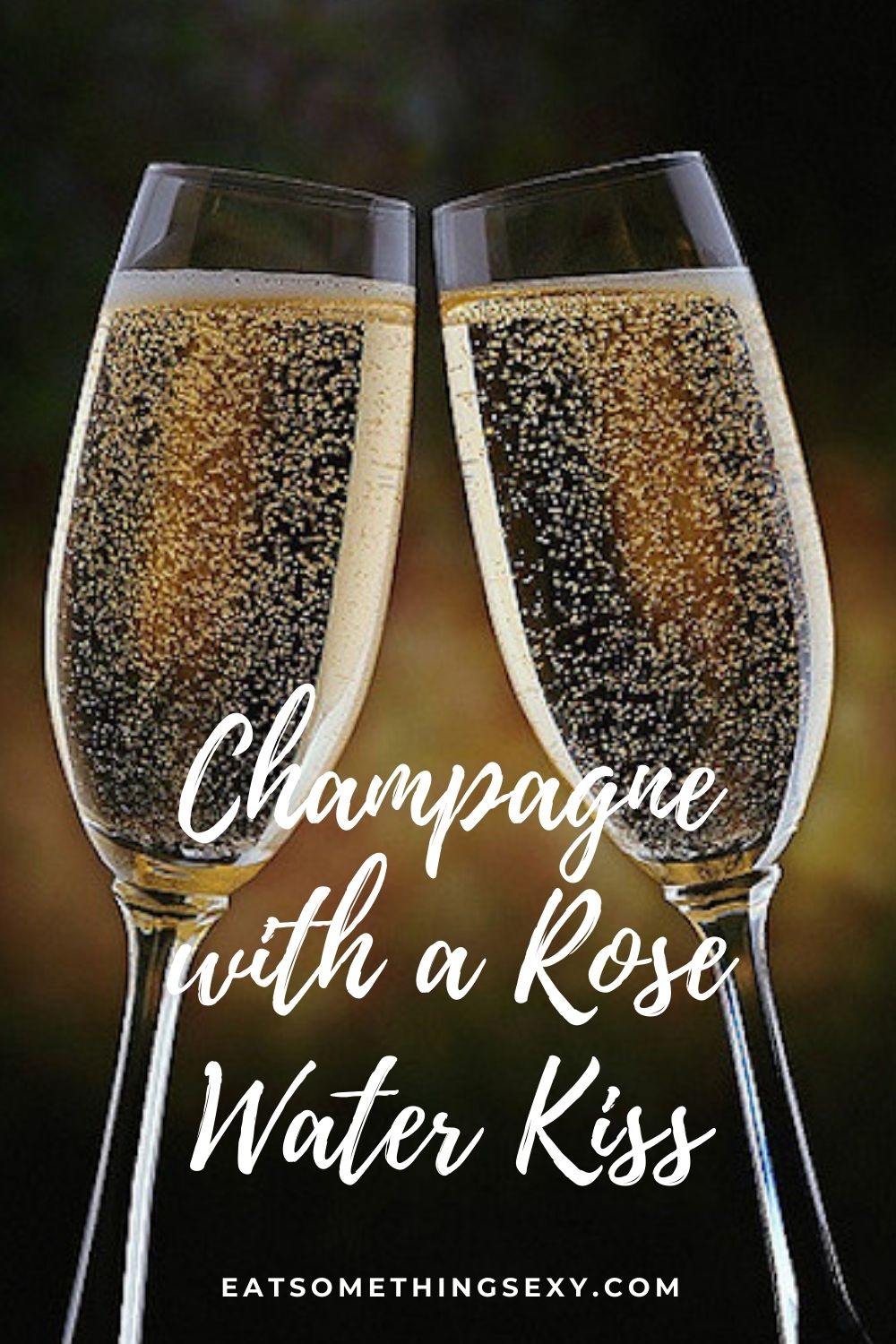 Latest posts by Amy Reiley
(see all)