Our articles may contain affiliate links. For more information, view our policies.
If you've followed my Woman on Wine column for long, you know I don't shy away from a good glass of bubbles. But despite my infatuation with sparkling wine, I really haven't taken the time to explore Prosecco with you. And since I'm frequently asked "What is Prosecco?," I thought it was a topic worth exploring together.
Prosecco is an Italian sparkling wine. It is not Italy's only sparkling wine but Prosecco wines are Italy's most popular sparklers. The wines originate from the Valdobbiadene region of Veneto. But geography is not the only thing that makes Prosecco the popular – and affordable – sparkling wine that it is.
What is the meaning of Prosecco?
Prosecco is actually the name of the original town in which this wine was made, not far from Trieste. However don't head to Trieste looking for Prosecco. Although there still might be Prosecco made in the area, the heart of Prosecco production is a couple of hours away, in the area north of Venice.
Confused?
Here's some additional background on the origin of Prosecco and current Prosecco production, should you be looking to plan a trip.
What grape is in Prosecco?
Prosecco is made predominantly from a thin-skinned grape called Glera. (This grape, Glera, was known as the Prosecco grape until 2009 when the name was officially changed within the European Union.) So if you're wondering, "Is Prosecco a grape?" Yes! It is, only we just don't call it that any more. We call it Glera.
Glera grapes are fairly acidic grapes that generally produce floral wines with low alcohol. (The alcohol content of Prosecco tends to be among the lowest of all wines. This makes Prosecco an excellent choice for summer drinking.)
What is Prosecco vs what is Champagne
Although Prosecco offers a fizz similar to Champagne, the bubbles in Prosecco are achieved through a very different winemaking method. Here's a look at Prosecco vs Champagne.
How Prosecco is made?
Most Prosecco undergo what is typically called the Charmat or Italian method of secondary fermentation, which occurs in large tanks. (In Champagne, the bubbles develop in the bottle.) First the base wine is added to the tank, then sugar and yeast are added to trigger the second fermentation.
Why is Prosecco less expensive than Champagne?
Charmat is a quicker production method than the traditional method, also known as méthode champenoise. This means Prosecco is not only cheaper to produce but it makes for wines that retain far more freshness than those wines undergoing secondary fermentation in the bottle.
RELATED: Discover my picks for the best Holiday season Champagnes
What does Prosecco taste like?
As you may expect, Prosecco has a different flavor and texture from Champagne. This is both because of the production method and the grapes used in Prosecco.
This Italian bubbly is a wine with vibrancy and freshness. It usually has a fairly light body and offers citrus acidity. Typical aromas and flavors may include melon, almonds, apples, flowers and tropical fruits. There's a frothiness to the bubbles, which adds to the festivity of this drink.
So when someone asks you, "What is Prosecco wine?," you can tell them it's a type of Italian sparkling wine that offers a fresh, usually fruity flavor, low alcohol and typically represents good value.
Styles of Prosecco
Although most Prosecco wines are made in a brut, or dry, style, you can find sweeter Prosecco wines here and there. In fact, there are actually three styles of Prosecco:
If you've drunk much Prosecco, you probably expect this taste to have a dry and clean style similar to brut Champagnes. But if you prefer sweeter wines, look for extra dry Prosecco, which has a little more residual sugar, just over half a gram of sugar per glass. In other words , this style of Prosecco is semi-sweet. Or shop for dry Prosecco, which has up to a gram of sugar per glass and tastes sweet. (Keep in mind that this also means that dry Prosecco has more calories than brut Prosecco wines.)
This sparkling wine is a suitable choice for any occasion you feel calls for bubbles. For you, that might be a romantic dinner, to toast an achievement or celebrate brunch with friends. For me, it's Friday. (Yes, I drink sparkling wine every Friday.)
But you should know that when it comes to quality, not all Prosecco wines are created equal.
This is why you might look at a wine shelf and see one bottle of Prosecco marked $5.99 while another is closer to $29.99. You might be wondering what the difference is and how you know you are getting a good quality Prosecco for the money.
Sometimes, it's hard to know. But I'll let you in on one important indicator of quality.
Understanding a Prosecco wine label
If you look at a Prosecco label, you might see the letters DOC or DOCG. These mean Denominazione d'Origine Controllata and Denominazione d'Origine Controllata e Garantita respectively.
Both are legal quality indicators. But there are some important distinctions.
Prosecco DOC
DOC Prosecco come from one of nine provinces within Veneto and Friuli-Venezia Giulia. You might recognize this on your label if you're an avid Prosecco drinker as many of the most popular Prosecco are classified as Prosecco DOC.
DOCG
But there's a lot of room for variation within the DOC distinction, as you may have already discovered. DOCG on the other hand, is an indicator of more precise rules and higher quality standards.
Because nothing in Italian wine could ever be simple, there are multiple, even more precise designations within DOCG. The wines that I've chosen to feature in my tasting notes this month are all Valdobbiadene Superiore Prosecco DOCG.
Where does the best Prosecco come from?
It certainly is a mouthful, but wines labeled Valdobbiadene Superiore Prosecco DOCG come from grapes grown on the hills between the towns of Conegliano and Valdobbiadene in the Treviso province. It is the heart of Prosecco production and at the top level of Prosecco designations.
The very best of the best Prosecco vineyards are labeled Valdobbiadene Prosecco Superiore di Cartizze DOCG and come from a very select region within the DOCG region. If this is all a little confusing to you, this visual from the consortium of Prosecco producers may help make the Prosecco designations more clear.
TO TRY: Love Italian wines? Discover Orvieto Classico Superiore
Although my reviews are all DOCG wines, I'm not suggesting that there's anything wrong with taking a $6 bottle of Prosecco on a picnic. But I wanted to help you understand what Prosecco is truly all about.
And I think the best way to do that is to explore the Prosecco Superiore DOCG wines. After trying just one of these wines from the Prosecco brands I've featured below, I think you'll agree that Prosecco can be as complex and challenging a wine as a Champagne or bubbly from one of the world's other top sparkling wine regions.
My Prosecco wine recommendations

Ca' Di Rajo Cuvee del Fondatore Valdobbiadene Prosecco Superiore DOCG Millesimato Brut
This is a delightful wine for day drinking, (and at 11% alcohol–why not?) It's a pale, golden wine with luscious floral and tropical aromas. It offers good structure and refreshing acidity that make me want to drink it all day long.
Anna Spinato Valdobbiadene Prosecco Superiore DOCG Brut
This is my pick for a pre-dinner Prosecco. A lovely, feminine wine, it offers apple and stone fruit aromas. It offers stone fruit flavors and Meyer lemon acidity. It has a faint sweetness that makes me crave salty finger foods.
Riva dei Frati Valdobbiadene Prosecco Superiore DOCG Dry
This wine was more pale and more gentle than most of the Prosecco sparkling wines I tried for this article. On the nose it gave off the perfume of honeysuckle. Ripe melon, particularly honeydew, was the predominant flavor but a hint of pineapple gave it a memorable flavor.
Val d'Oca Valdobbiadene Prosecco Superiore DOCG Millesimato Extra Dry
This is a remarkably pretty wine. Perhaps it is too pretty for some because it kept making me think of ladies who lunch! Ultra-refined with floral aromas and an almost ethereally light body, it's a wine for anyone who wants to drink something "lovely."
La Gioioa Valdobbiadene Prosecco Superiore DOCG Spumante Extra Dry
This wine easily rates among my all-time favorite Prosecco. It is more intense than most of the wines reviewed here. On the nose, there are freshly cut apple and floral aromas. On the palate, it bursts with unexpected papaya and dried mango flavors.
Buy Prosecco online and you can get delivered to your door with Drizly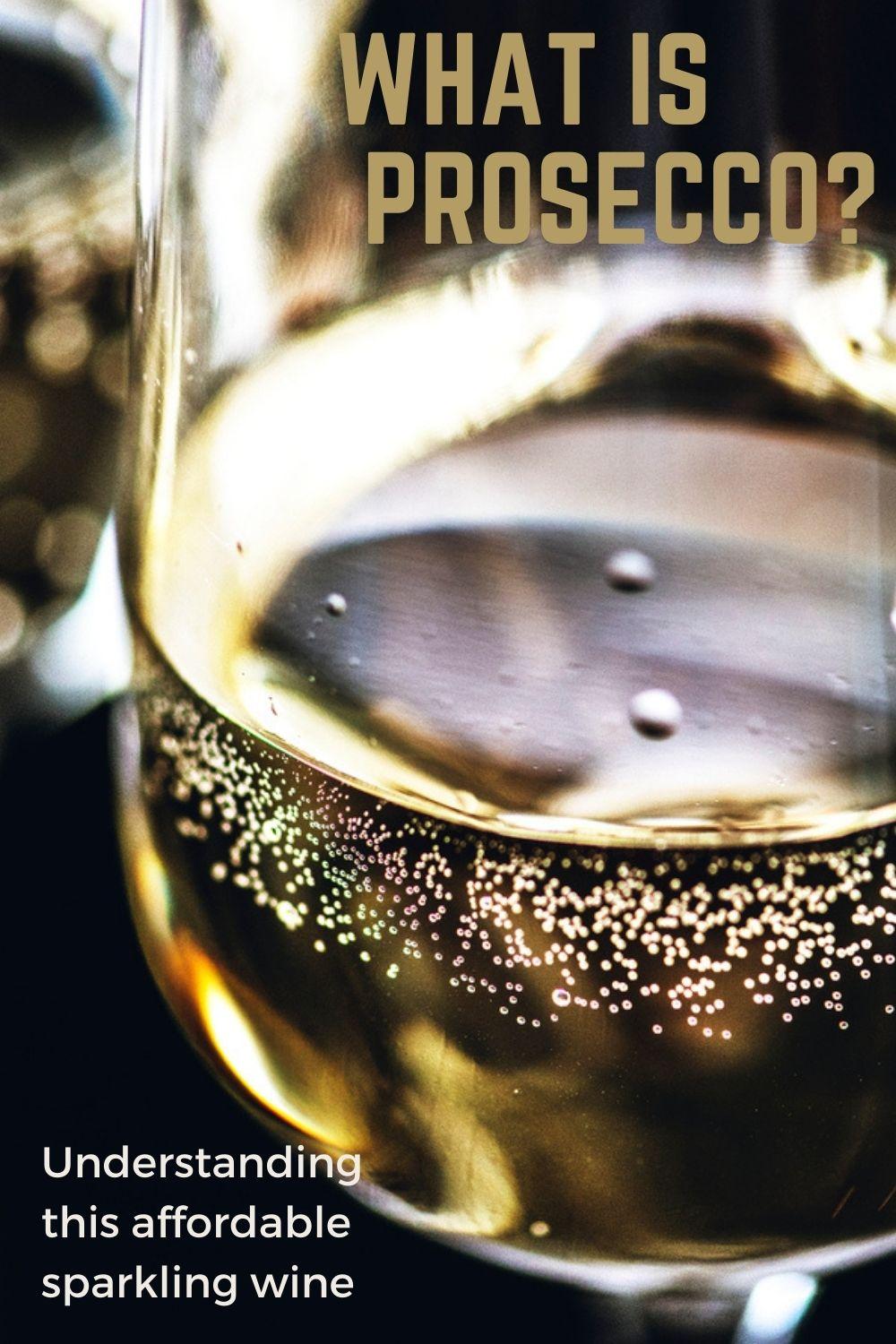 FREE APHRODISIAC NEWSLETTER
Subscribe to our free aphrodisiac newsletter