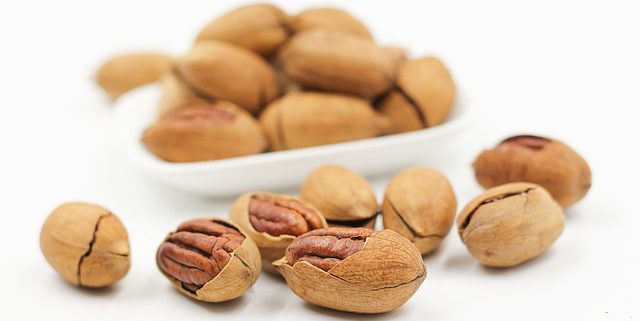 Nuts: aphrodisiac history and nutrients
Nuts are among my favorite aphrodisiac ingredients. Why? First of all, they're packed with protein. Protein helps provide sustained energy for any type of exercise, including bedroom "calisthenics." And that protein is also valuable in promoting dopamine and norepinephrine in the brain. Aphrodisiac nuts are also considered a healthy source of fat. And they're a particularly good ingredient for men because they support testosterone production.
Now, don't worry about that fat in your arteries (too much). Nuts are packed with heart-healthy fats. And the combination of healthy fats, protein and fiber can help suppress appetite and prevent overindulging.
Every different variety of nut has its own unique folkloric history as an aphrodisiac. For example, in India, coconuts were the regional symbol of fertility. In ancient Greece, almonds were tossed at weddings in place of rice as a sendoff for a successful honeymoon. To the Native Americans, at one time, pine nuts were the Viagra of the day.
Discover more of the world's greatest aphrodisiac foods
FREE APHRODISIAC NEWSLETTER
Subscribe to our free aphrodisiac newsletter