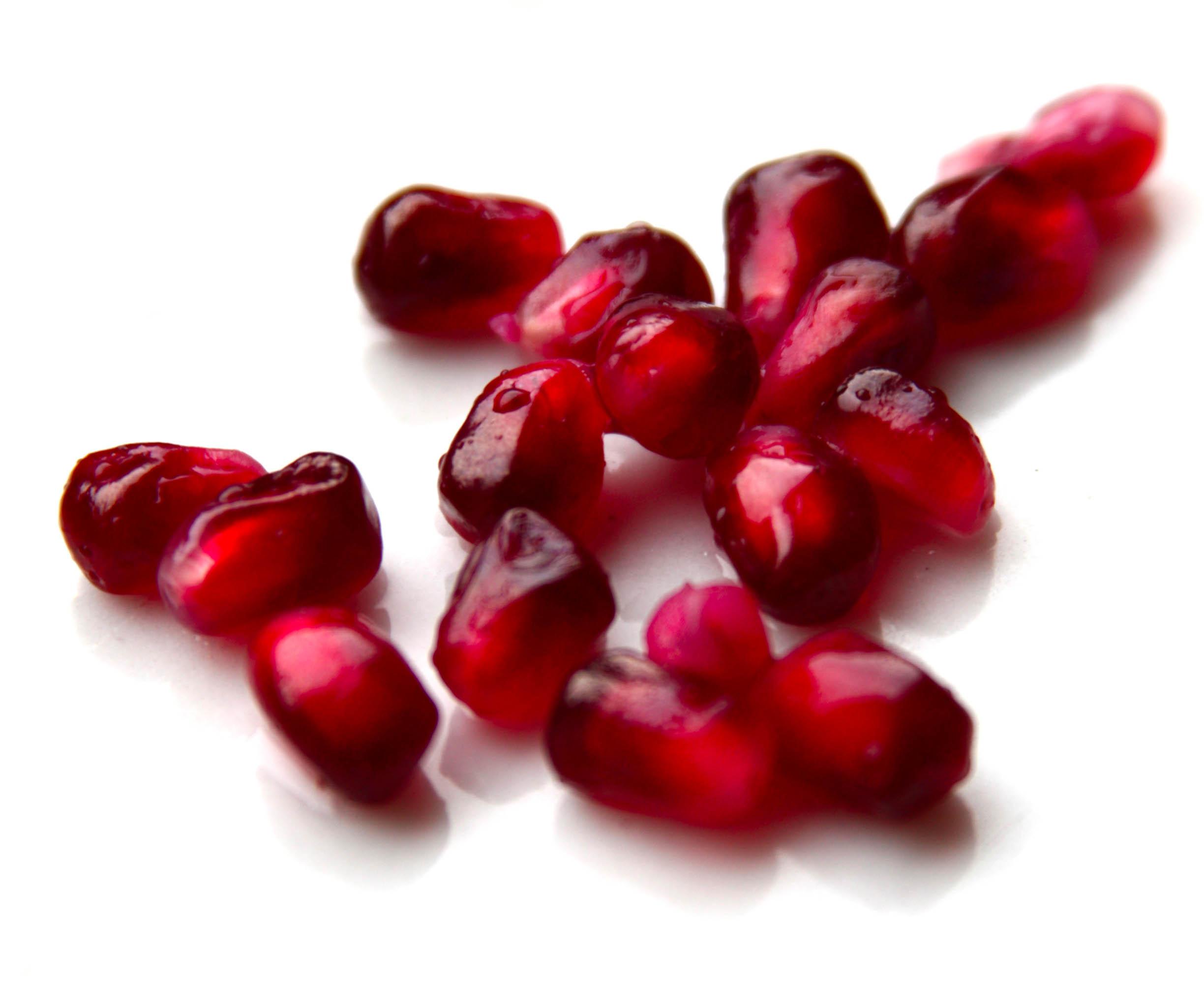 Pomegranate Benefits for Men
Our articles may contain affiliate links. For more information, view our policies.
Pomegranate is our #9 food choice for men
Thanks to recent, intense research on the health benefits of pomegranate juice, we know that this crimson fruit not only offers anti-aging benefits but supports sexual health. One study published in 2012 found that both men and women who drank daily glasses of the juice experienced a surge in testosterone production in just 2 weeks. Additional effects showed that the daily juice intake had a positive effect on mood and general wellbeing.
View the list of all 10 best foods for men's sexual health
More surprising benefits of pomegranate for men's health
Initial evidence shows that pomegranate may provide a natural treatment for erectile dysfunction. In a study conducted in 2007, men with mild to moderate erectile dysfunction showed some promising results. More than half the subjects showed improvement in their condition from treatment with pomegranate juice.
What makes pomegranate nutritious?
It should be no surprise that pomegranate has so much potential to boost men's sexual health, when you consider the fruit's nutrition. A low calorie, high fiber fruit, it's a source of potassium, vitamin C and trace amounts of iron and magnesium. (Each of these nutrients is linked with sexual health.) And because pomegranate is a source of folate, there are some indications that the fruit may also improve fertility.
But it's really pomegranate's antioxidants that have people talking. Noted to be anti-inflammatory, they're linked with fighting cancer. Although there isn't enough conclusive evidence, it's suspected that one of the benefits of pomegranate is that it may even be able to fight prostate cancer.
Because they're loaded with seeds, pomegranates also have oil. And one component of that oil, punicic acid, is linked with protecting the heart and potentially reducing high blood pressure. And without a healthy heart, it's hard to have a healthy climax! Which means although pomegranate provides key nutrition for men, it can also help women enjoy a healthy sexy life.
Discover why pomegranate is considered an aphrodisiac for both men and women
Some of our favorite recipes featuring pomegranate:
Pomegranate Roast Pork Loin
Chocolate and Pomegranate Bundt Cake with Pomegranate Molasses and Pomegranate Cream
The Aphrodisiac (a pomegranate cocktail)

10 Best Foods For Men
Up Next: Bison
Pin this article on the benefits of pomegranate for men:
FREE APHRODISIAC NEWSLETTER
Subscribe to our free aphrodisiac newsletter