Homemade Lemon Marshmallows – easier than you think!
Marshmallows with a zing
I first spotted these lemon marshmallows on Facebook and begged the creator, Anne Boulley of Artisanne Chocolatier in Bay City Michigan, to share her secret. I just loved the idea of fluffy pillows of mouth-tingling, tart goodness.
The history of marshmallows
From a scientific standpoint, there's nothing aphrodisiac about marshmallows the way they are made today. After all, they are essentially candies made with little more than sugar and some gelatin. But once upon a time, marshmallow was made with the root of a flower called the marsh mallow. In fact, it's believed that as early as ancient Egypt, man was enjoying a candy made from the root of the marsh mallow. However, marsh mallow was thought to be such a powerful healing agent and aphrodisiac that it was reserved for royalty and gods. The marshmallow the way we know it today wasn't invented until the mid-1800s. But even then it was still made with the sap of the marsh mallow plant.
It is only in modern times that the candy lost its aphrodisiac ingredient. However, even without the aphrodisiac of marsh mallow sap, I believe that marshmallows are capable of evoking feelings of ardor. Creamy, whipped, sweet and comforting, there is no doubt that marshmallows touch us straight to the core.
This genius recipe is really a doctored version of The French Laundry's tried and true marshmallow recipe. Only instead of water, you mix the gelatin with fresh lemon juice. And then you add in a kiss of zest at the end to make marshmallows with a delightfully surprising zing.
Baker's tip
Anne cautions that because of the citric acid content, the lemon marshmallows won't get as fluffy as traditional marshmallows. (But they will have a scintillating citrus freshness). If lemon isn't your thing, you can use the basic recipe to make marshmallows in all sorts of aphrodisiac flavors. Think chocolate, espresso, raspberry or mango.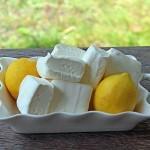 Lemon Marshmallows
Ingredients
3

envelopes gelatin

1/4 oz, Knox recommended

1/2

c

fresh lemon juice

chilled

2

c

granulated sugar

2/3

c

light corn syrup

1/4

c

water

1/4

tsp

salt

1

tsp

vanilla extract

1

tsp

lemon zest
Instructions
In a large mixing bowl, sprinkle gelatin over 1/2 cup cold lemon juice. Soak 10 minutes.

While it is soaking, combine sugar, corn syrup, 1/4 cup water in a small saucepan. Bring to a boil. Boil hard for 1 minute.

Pour the boiling syrup into gelatin and mix, using an electric mixer, at high speed. Add the salt and beat for about 10 - 12 minutes.

Add the vanilla and lemon zest. Incorporate into mixture.

Wrap a 9x9 inch pan with plastic wrap and coat the wrap with cooking oil. Then lightly oil your hands and a spatula.

Scrape into the pan and spread evenly. (Don't skip the plastic wrap step or the marshmallow mixture will stick and you'll have a very delicious mess!)

After pouring marshmallow mixture into pan, take another piece of plastic wrap lightly oiled on the side which you will be placing on top of the marshmallow mixture and lightly press marshmallow mixture till flat and even into the pan.

Let marshmallows sit up for about 2 hours.

To remove from pan, dredge whole slab with confectioners' sugar and cut into squares. Each time you cut or slice you will need to keep using the confectioners' sugar and dredging each piece so they will not stick to each other and your knife.
Pin this recipe for lemon marshmallows: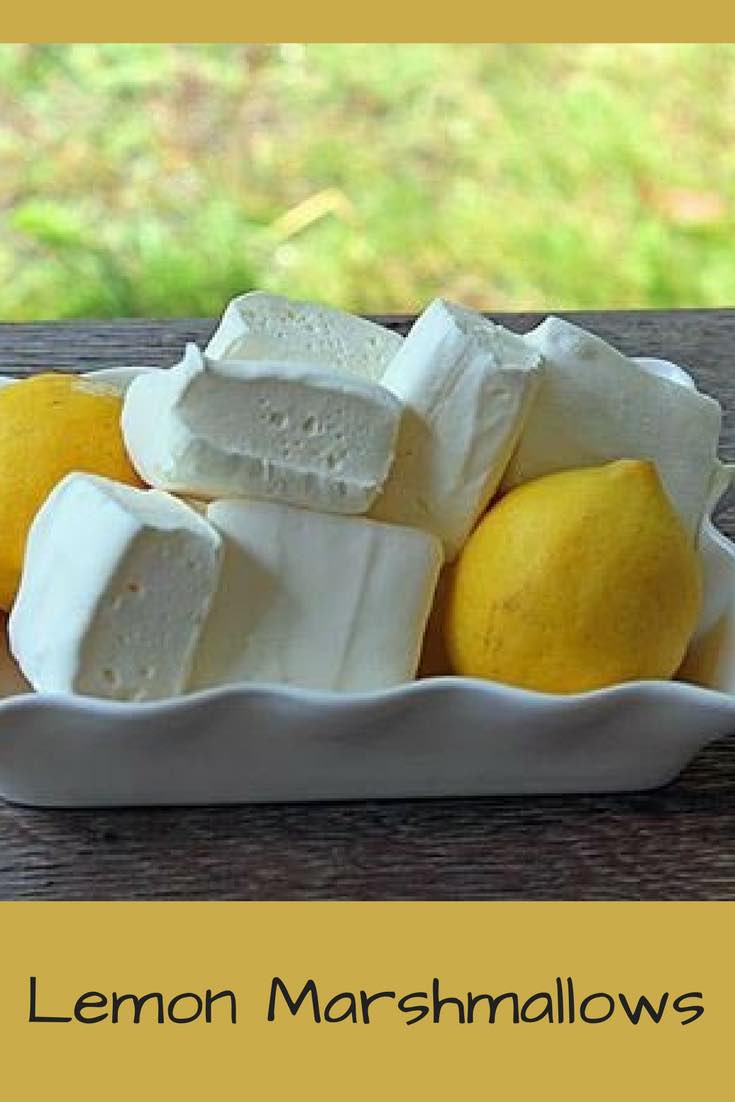 FREE APHRODISIAC NEWSLETTER
Subscribe to our free aphrodisiac newsletter