Are Eggs Good For You?: how eggs benefit women's health
Our articles may contain affiliate links. For more information, view our policies.
Why eggs are among the 10 best foods for women
We understand why you might be asking, "Are eggs good for you?" Eggs were once considered dangerous to your health, but no more!
Yes, we recognize that eggs can elevate your cholesterol if you have too much of this good thing. However studies show that eggs can raise good, also called HDL, cholesterol.  (A better idea than worrying about an egg or two is to watch the saturated fats in your day. However, if you have concerns about your cholesterol, please check with a physician before making any major diet changes.) And not only will eggs not destroy your health, but you might also be surprised to learn all the ways eggs benefit women's health, particularly when it comes to sexual health.
View the list of all 10 Best Foods for Women's Health
The benefits of eggs for women
When it comes to women's health, eggs have a lot to offer. They are rich in B5 and B6, vitamins that are known to help balance hormone levels. In addition, B6 is used to reduce symptoms of premenstrual syndrome.
Eggs for brain health and eyes
Eggs are high in choline, lutein, and zeaxanthin, all important nutrients for brain function.  (A smart, creative lover is a great lover.) Incidentally, lutein and zeaxanthin are also important for eye health.
Additional vitamins for women's health
Choline is a little-known but exceptionally important nutrient for women. For starters, it is extremely important to expectant mothers for fetal development. But that's not all choline has to offer. This vitamin is also essential for sexual arousal and may contribute to sexual performance.
Eggs contain vitamin E, which may also give your sexual performance a boost. Also known as the virility vitamin, E is not only involved in producing sexual hormones but it is said to strengthen sexual performance and energy.
And as far as vitamins in eggs go, it should be mentioned that eggs are a source of vitamin D. And vitamin D is known to help prevent osteoporosis.
More ways eggs contribute to libido
Speaking of sexual performance, another reason women should get excited about eating eggs is that they contain zinc. Why is that important? Zinc is essential to sexual health because it promotes good blood flow. In other words, it helps make sexual climax possible.
Eggs for fertility
Eggs are not only historically considered a symbol of fertility, eggs are food to eat to improve fertility. Egg yolk is a source of folate. In addition, the eggs of pasture-raised chickens are noted for high levels of omega-3 fatty acids, which are known to support fertility. In addition, eggs make a great source of inexpensive, quality protein. And protein is found to be helpful in promoting fertility not just in women but in men, too.
RELATED: 5 Foods to Eat for Fertility
Eggs and weight loss
One more thing women should love about eggs and this is an egg nutrition fact that might surprise you! If you're trying to lose weight, they may be just the food you need. Eggs are unbelievably nutrient dense for a food that contains around just 70 calories. And because they are high in protein, they help you feel full longer than less nutritious foods with similar calories. One study on eggs and dieting even found that eating eggs in the morning helped curb snacking late at night.
You might be tempted to just eat egg whites, knowing that they're even lower in calories and fairly high in protein. (One egg white has less than 20 calories and about 3.5g of protein.) But please keep in mind that much of egg nutrition is found in the yolk.
RELATED: Want another great weight-loss food? Consider goji berries.
Tips on buying eggs
Labels matter when it comes to buying eggs. According to a study by Penn State University, the eggs of free-range chickens offer higher levels of vitamins and mood-boosting than those of their cage-kept counterparts. For more potential benefits to heart and eye health, look for ones that are Omega-3 enriched.
More on the Aphrodisiac Powers of Eggs
Some of our favorite recipes featuring eggs:
Oat and Black Bean Cakes with Red Wine Poached Eggs
Mini Cheddar Quiche Bites
Two-Ingredient Banana Pancakes
Hard Cooked Eggs in Brown Butter with Roasted Asparagus
10 Best Foods For Women
Up Next: Lentils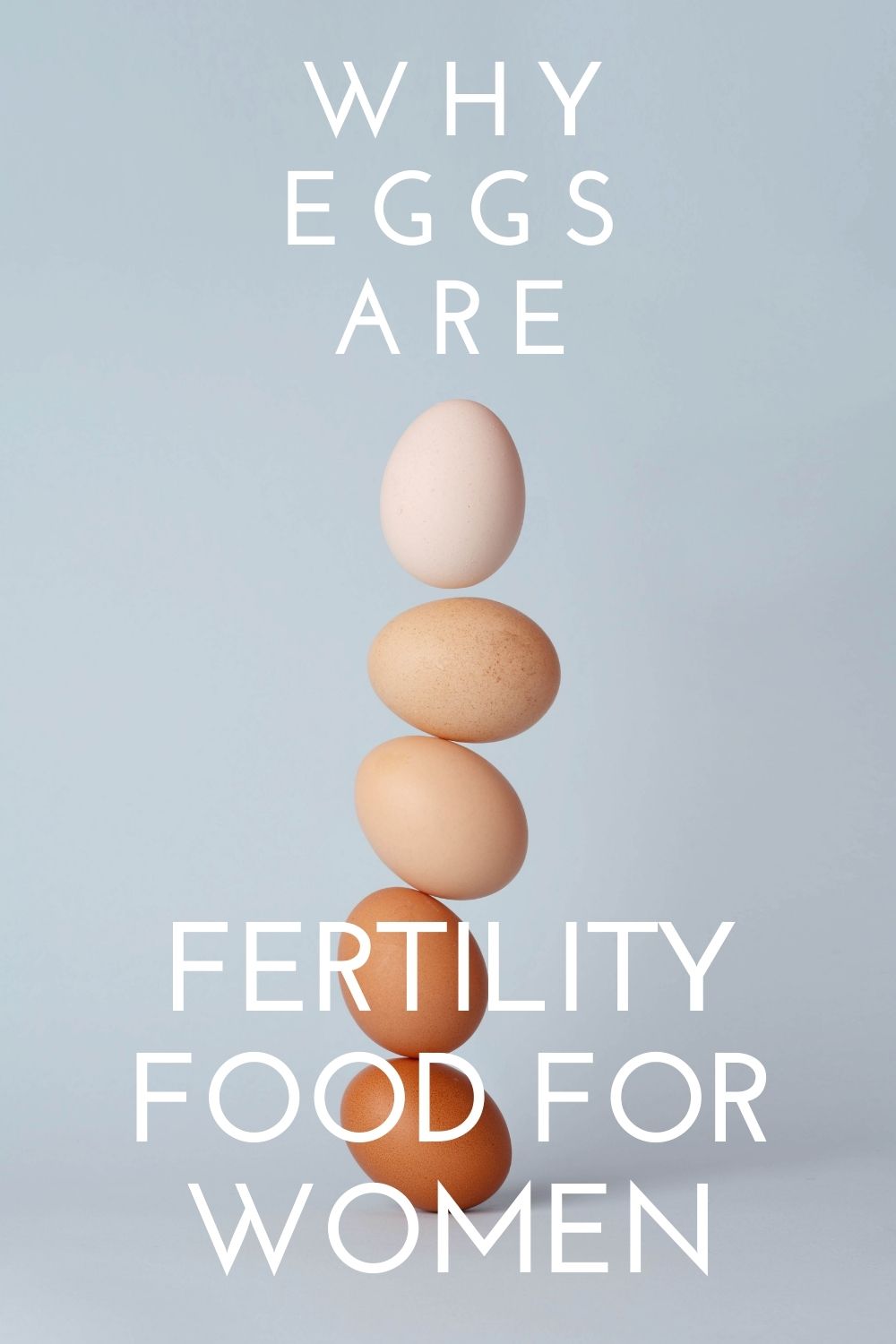 This article was written in 2015 and most recently updated in 2021. Research by our Director of Nutrition, Delahna Flagg, PhD.
Latest posts by Amy Reiley
(see all)
Get on our mailing list
Don't miss out on a thing! Get news, deals & more!