Mini Cheddar Quiche Recipe
Our articles may contain affiliate links. For more information, view our policies.
A simple, anytime egg recipe
This Mini Cheddar Quiche recipe comes to us from Pete and Gerry's, who sell some of our favorite eggs. (We should also mention that, as symbols of fertility, eggs are among our favorite aphrodisiac ingredients.)
These satisfying little bites are great for snacking but they also work as party food. Because they're made in individual, fairly portable portions, these quiches also make excellent breakfast in bed eggs. You don't even need to bother with plates!
Not a traditional quiche recipe
What we love most about this quiche recipe is the unconventionality. Quiche is a dish with a long history and tradition. Variations are rarely made that stray far from the original. Although the dish is connected with French culture, according to FoodReference.com, the dish is actually of German roots. The original quiche used an egg and cream custard filling with smokey bacon. The idea of cheese and vegetable fillings came along later.
You might be surprised to learn that quiches were originally made with a bread dough base. The pastry dough bottom that we know as traditional now, came along as the concept of this savory pie evolved.
This Cheddar Quiche recipe evolves the crust further, lightening it up from the traditional, high fat, flakey pie crust base and making the dish as individual, protein bombs, full of flavor but without too much crust. Best of all, no pie crust means no rolling! Making this quiche recipe takes less than 30 minutes, start to finish. Which means you can roll out of bed, throw on that boyfriend shirt, whip up some quiches and be back in bed before the warmth of the covers ever leaves your body.
A few mini quiche baking tips
You can make these cheddar quiches in standard muffin tins or, if you'd like to use them as passed hors d'oeuvres, make them in mini muffin cups. And be sure to save the leftovers. They taste great cold, as a breakfast on the run. But if you're looking to do breakfast in bed round two, heat them for just a few seconds in the microwave.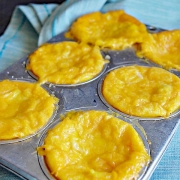 Mini Cheddar Quiche Bites
Print Recipe
This recipe is perfect for a brunch or breakfast for a crowd. You'll love the tang of cheddar in these classic quiches...only in miniature. 
Ingredients
4

Pete and Gerry's Organic Eggs

1/4 to 1/2

cup

panko or regular bread crumbs

1/3

cup

half-and-half

1/4

tsp. salt

1/8

tsp. pepper

1-1/4

cups

shredded cheddar cheese

5 oz.
Instructions
Heat oven to 350°F.

Generously spray 24 mini-muffin cups with cooking spray. (Use 6 full-size muffin cups to create individual portions for breakfast or brunch.) 

Pat 1/2 to 1 teaspoon crumbs in the bottom of each muffin cup. Tap muffin pan to lightly coat sides of each muffin cup.

Beat eggs, half-and-half, salt and pepper in medium bowl until blended. Add cheese; mix well.

Spoon evenly into mini-muffin cups, about 1 tablespoon each.

Bake in 350°F oven until just set, 12 to 15 minutes. (Cook 20-22 for large muffin cups.) 

Cool on rack 5 minutes.

Loosen quiches from sides of muffin cups with a thin knife. Remove from cups; serve warm.
Pin this recipe: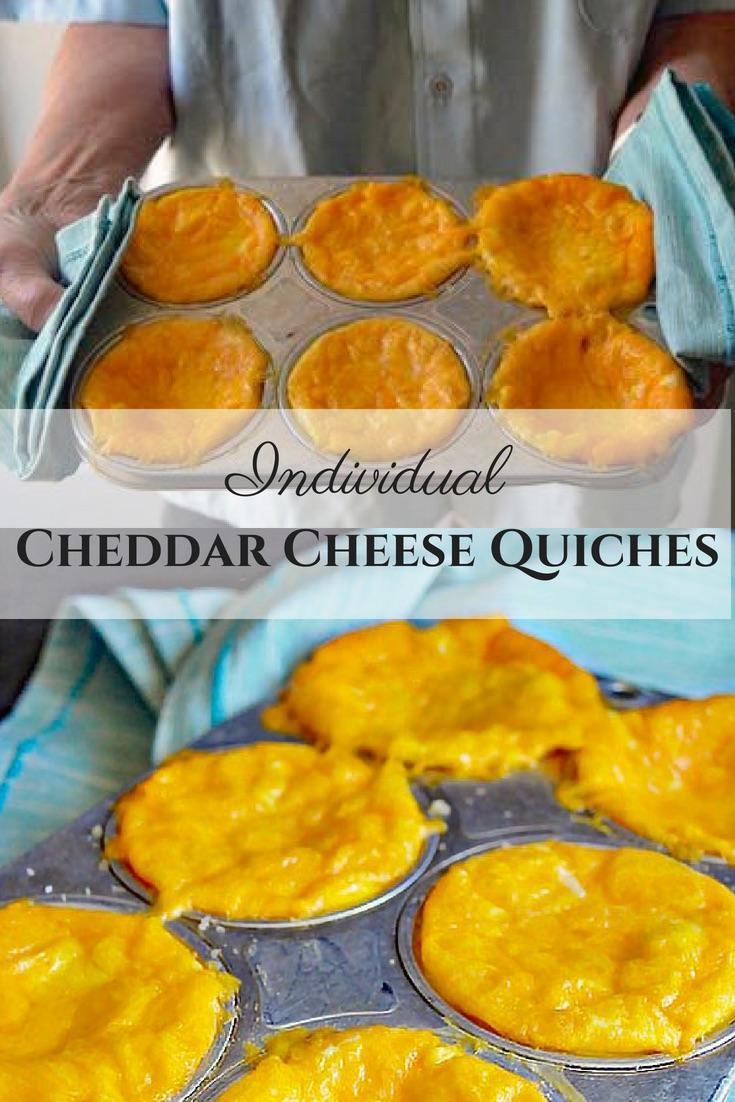 Get on our mailing list
Subscribe and get our exclusive list of Six Great Sex-Boosting Snack Foods for FREE! Unsubscribe at any time.