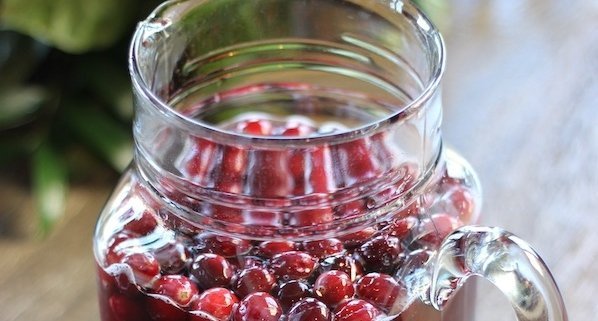 Sparkling Holiday Punch Recipe
Our articles may contain affiliate links. For more information, view our policies.
I was working with Korbel, one of America's most popular sparkling wine producers, on a wine story for another publication and they happened to send me some Champagne cocktail ideas. One of them was a sultry, red, Holiday punch made from just three ingredients, all of which happen to be aphrodisiac.
So, of course, I promptly asked if I could share the Christmas punch recipe with our readers. Luckily, the merrymakers at Korbel agreed. So just in time for for the festive season, here is my new favorite, seasonal batch cocktail. And in case you're wondering, this batch cocktail also makes a fantastic Thanksgiving punch recipe.
RELATED: Best Champagnes for a Sparkling Holiday Season
This Sparkling Holiday punch is the no-stress cocktail
I love a good Holiday punch with alcohol because it helps make a party no-stress while bringing the Christmas cheer. I've thrown parties before where I'm trapped behind the bar the entire night mixing drinks while my friends make merry. But pull out a punch bowl and fill it with the right drink and your work is done before the party even starts.
I particularly like this Holiday punch, not only because it takes only three ingredients but, as I mentioned, all the ingredients are aphrodisiac: raspberry Chambord, cranberries and sparkling wine are aphrodisiac.
Choosing a sparkling wine for your cranberry punch
The creators, of course, recommend using Korbel Brut as the main ingredient for this punch recipe. It's a tasty, good-value choice for this punch. But you can use any Brut-style Cava or sparkling wine you prefer.
How to keep punch cold
To keep your punch cold, I recommend using a fluted bundt cake pan to make an ice ring a day in advance. Because it's a large block of ice, the ring will melt fairly slowly while chilling the entire punch bowl without diluting the drink too much.
Click here to order yourself a great bundt pan.
Garnish your Holiday cocktails with sugared cranberries
And although the recipe calls for garnishing with fresh cranberries, I prefer making a batch of my Sugared Cranberries, with their slightly crunchy, sweet candy shell, to take the garnish to the next level. Just make a slit in the berries and slide a few on the rim of each glass instead of floating them in the punch. Cheers!
TO TRY: Love a great Holiday cocktail? Check out this recipe for a festive twist on a Manhattan.
Korbel Holiday Punch
Print Recipe
This simple, festive punch recipe calls for only 3 ingredients--and all of them are aphrodisiac!
Ingredients
8

oz.

Chambord Liqueur

8

oz.

Cranberry Juice

2

chilled bottles Korbel Brut

Cranberries or raspberries for garnish
Instructions
Pour ingredients into a large punch bowl or pitcher and stir. Top with raspberries or cranberries.
Pin this Sparkling Holiday Punch recipe: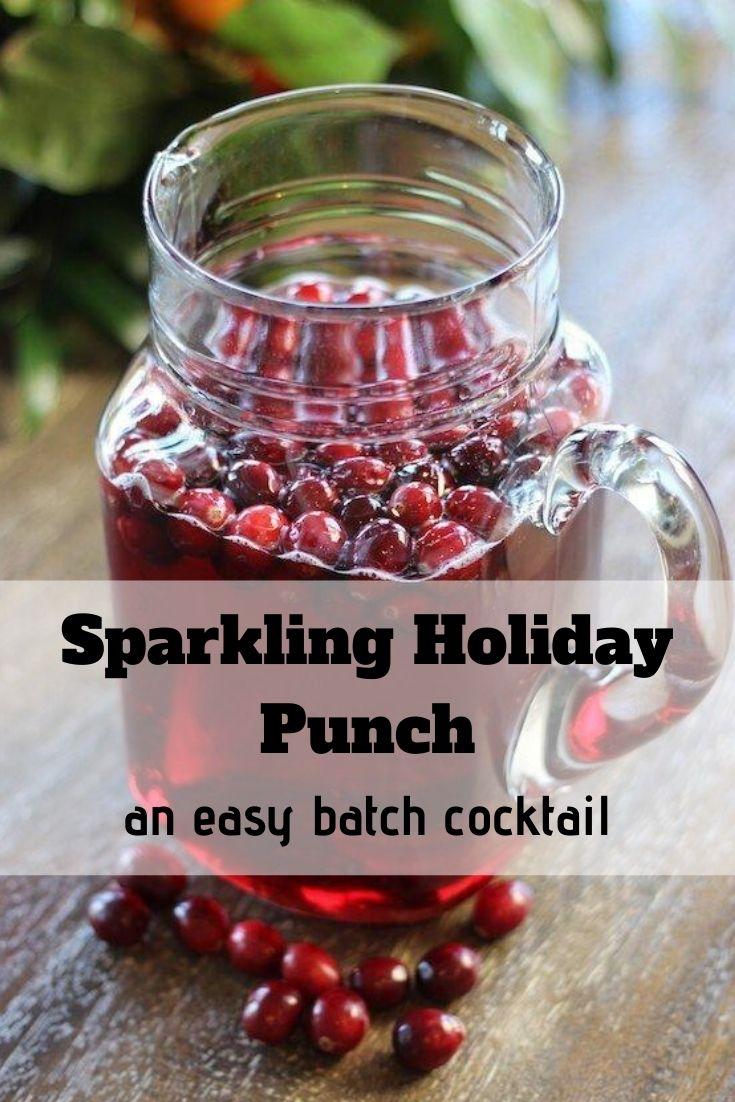 FREE APHRODISIAC NEWSLETTER
Subscribe to our free aphrodisiac newsletter