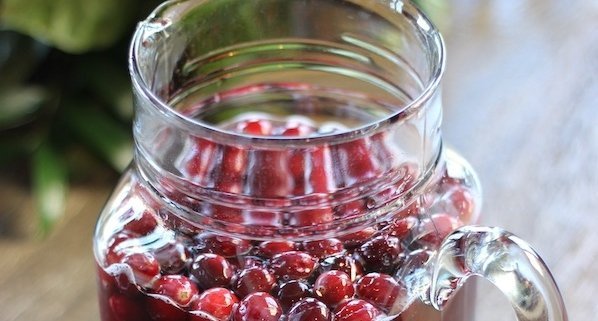 The Best Sparkling Christmas Punch Recipe
Our articles may contain affiliate links. For more information, view our policies.
The best cocktails for parties are low-stress cocktails. But you still want great flavor. I frequently try to find batch cocktail recipes to use as party drinks. And for the holidays, this three-ingredient Christmas punch is the kind of drink recipe smart hosts serve.
Why is punch the best party cocktail?
Drinks historians believe that punch was the invention of British sailors in the 1600s. These punches were made without a recipe, just slapped together with whatever local ingredients were available.
Punch has come a long way since those shipboard concoctions. And as far as a drink for entertaining goes, a good punch recipe ticks all the boxes.
Punch is easy to prepare. You just pour all the ingredients together in a bowl. No last-minute fuss, measuring liquor or squeezing citrus. Nobody gets trapped behind the bar all night when you're serving punch.
Punch is a drink that's made to last all evening. Just make sure you use a single, large block of ice so that it melts slowly and doesn't dilute the flavor as the evening goes on.
Everybody likes a punch! A festive, brightly-colored drink served in a pretty bowl, punch is a cocktail that's hard to resist.
Equipment needed to make this drink
To make this easy Christmas punch recipe, you just need one special piece of equipment, a punch bowl. Even if you don't own one yet, you are probably familiar with this deep bowl made to mix and serve punch.
If you don't already own a punch bowl, there are many options available, from simple, unbreakable plastic to elaborate crystal. In my opinion, the best choice is a set that also comes with a ladle and punch cups.
How to make an ice mold
You will also need a vessel to make your large ice block but you probably already have something in your kitchen that you can use. I use a bundt cake pan to make mine. (An angel food cake pan makes great rings, too. But you can even use a square storage container, so long as it's smaller than the punch bowl and safe to put in the freezer.)
Put fill the mold to about 3/4 full and put it in the freezer for 24 hours. If you want a decorated ice ring or ice block, you can put a handful of washed, fresh cranberries into the container before you add the water. (You could also use raspberries, red currants or pomegranate seeds, aka pomegranate arils.) You do not want to use a partially frozen ice block, so make sure you give yourself at least a day to freeze the mold. If the ice doesn't slide out when inverted, hold the inverted mold under hot water in your sink until the ice falls out.
What kind of sparkling wine should you use to make this Christmas punch?
This Christmas Champagne punch recipe was invented by Korbel, one of America's most popular sparkling wine producers. So, of course, they recommend using Korbel Brut as the wine in your sparkling wine punch. However, you can use any brut-style sparkling wine you prefer. You do not have to use a fine wine for this recipe, since you're mixing the bubbly with the raspberry liqueur Chambord as well as cranberry juice. But you do want to choose something good enough that you would drink it on its own.
Inexpensive Cavas, (Spanish sparkling wines), like those from Freixinet and Sigura Veudas work well. But Korbel's brut made with organically grown grapes is definitely one of the best wines in this price range.
RELATED: Best Champagnes for a Sparkling Holiday Season
Garnish your holiday punch with sugared cranberries
Just because this is a simple, make-ahead recipe, that doesn't mean you can't get fancy with your cocktail. The recipe as written calls for garnishing with fresh cranberries or raspberries which are both beautiful, Christmas-colored fruits. But I prefer making a batch of my Sugared Cranberries, with their slightly crunchy, sweet candy shell, to take the garnish to the next level. Incidentally, did you know that cranberry is an aphrodisiac?
Just make a slit in the berries and slide a few on the rim of each glass instead of floating them in the punch.
And if you love this festive punch recipe as much as I do, you don't have to wait until December to make it. This easy cocktail recipe is not just an outstanding drink for a holiday party, it also makes a great Thanksgiving cocktail and because of the crimson color and seductive fizz, it could also become your signature Valentine's Day drink.
Cheers!
TO TRY: Love a great Holiday cocktail? Check out this recipe for a festive twist on a Manhattan
Korbel Holiday Punch
Print Recipe
This easy, three-ingredient holiday punch recipe makes a fun and festive drink for any party or dinner.
Ingredients
8

oz.

Chambord Liqueur

8

oz.

Cranberry Juice

2

chilled bottles Korbel Brut or your favorite sparkling wine

Cranberries or raspberries for garnish
Instructions
Pour ingredients into a large punch bowl or pitcher and stir. Top with raspberries or cranberries.
Pin this sparkling punch recipe: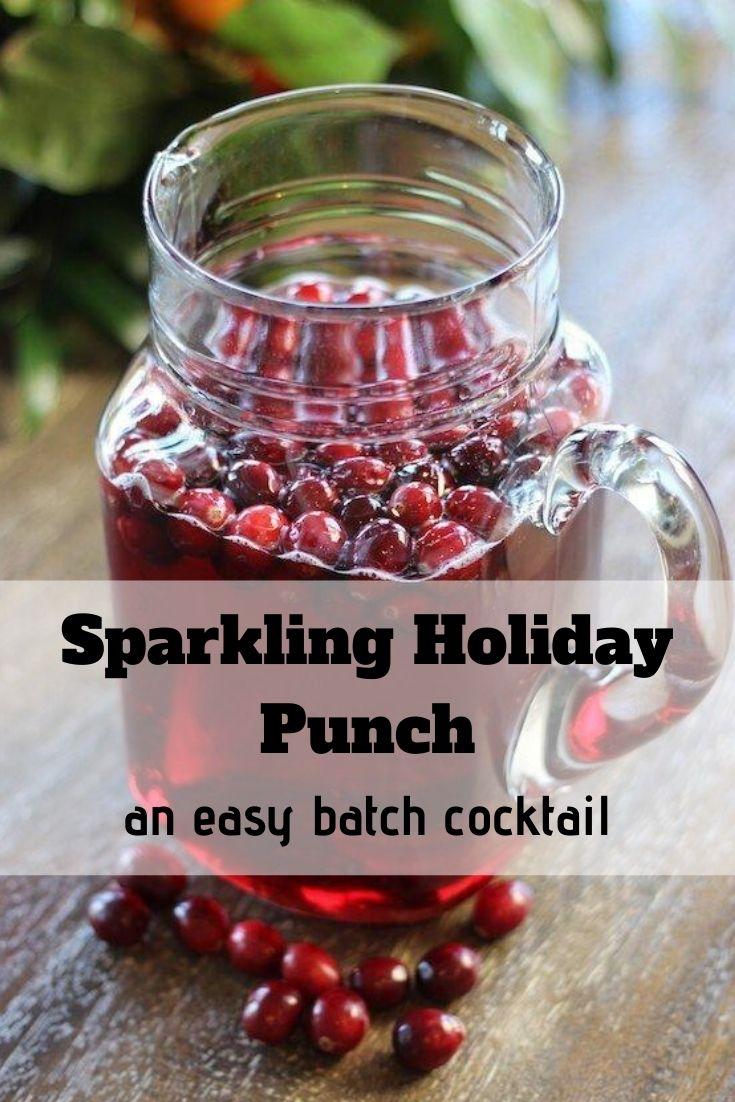 Latest posts by Amy Reiley
(see all)
Get on our mailing list
Subscribe and get our exclusive list of Six Great Sex-Boosting Snack Foods for FREE! Unsubscribe at any time - privacy policy