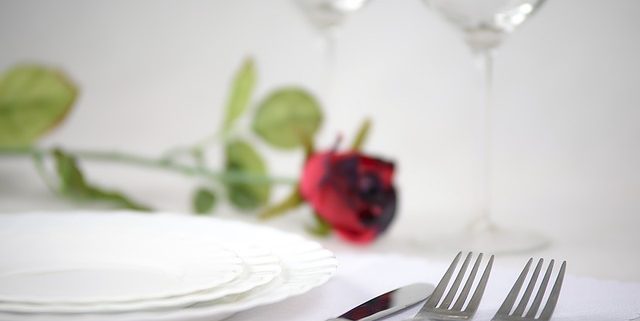 Our study reveals links between food and romance
Put down the magazine "how to" and step away from that restaurant menu! In a aphrodisiac foods survey of 380 men and women, we're revealing what romantic foods are considered gestures of love, just in time for Valentine's Day.
The respondents to our romantic gesture survey were all volunteers who reached out to us through a request on facebook and through live events. Every survey participant was over 21 years of age. But the collective represents individuals from three generation, Millennials, Generation X and Baby Boomers.
They are a group from varied walks of life and geographic locations with only one key interest linking them, passion for food. What their responses reveal that this is a group concerned with their romantic lives and sexual health. More than two thirds revealing that they actively work to enhance their libidos.
What foods should be used for gestures of love?
We all want to find gifts and gestures that the one we love, (or the one we woo), will find romantic. It is clear that respondents to our aphrodisiac foods survey consider food, in the proper context, to be romantic. 95% of the men and women surveyed have given food as a romantic gift or gesture.
Rather than going out to dinner, you may want to consider sticking closer to home. 77% of respondents recommend cooking dinner as a romantic gift.
Wine lovers consider Champagne aphrodisiac
Vino is also clearly held in high regard as a prelude to romance. 79% of respondents have offered up a bottle of wine as a gift to a potential romantic partner. (64% of respondents specifically cited considering Champagne and sparkling wine as aphrodisiac.)
Chocolate is the king of foods when it comes to romantic gestures
It has long been said that the mind is the most powerful aphrodisiac. But until now there was a distinct lack of research on whether the mind really influences the effectiveness of aphrodisiac foods. However, much research exists on the physiological effects of chocolate as an aphrodisiac. And the results are predominantly poor. Unless you eat a tremendous amount of chocolate in a single sitting, the popular sweet will have little to no effect on libido and arousal.
Yet 69% of our aphrodisiac foods survey respondents hold chocolate in regard as an aphrodisiac. And 65% of respondents have given a box of chocolates as a romantic gift. Notably, only 61% of respondents regard oysters, which have known aphrodisiac effects on the body, as aphrodisiac.
Why chocolate is a great gift
It seems the powerful hold chocolate has on our minds and taste buds has a more powerful effect on our love life than the foods that actually cause physical change.
The demographics of our survey participants
Respondents to our Gestures of Love aphrodisiac foods survey are 62% female and ranged in age predominantly between ages 35 and 62. 95% of those surveyed reside in the United States. 47% of respondents are married or in a long-term relationship of more than seven years.
FREE APHRODISIAC NEWSLETTER
Subscribe to our free aphrodisiac newsletter