2021 Gift Guide: Food & Wine Gifts to Give to Your Lover
Our articles may contain affiliate links. For more information, view our policies.
It is time to celebrate. After a long hibernation, it is time to start thinking about travel again, seeing friends and family who have been kept at a distance for so long and finding ways to shake off the setbacks of the last two years. For me, this starts with thinking about gifts of travel or celebration.
My 2021 gift guide is all about gifts you and your lover can share. Whether you're looking to learn something new, get more cuddle time or simply get a little giddy, my 2021 guide has something for you!
For more gift ideas, check out our 2020 list
The best gifts to share with a food lover who is your lover
1. A Bottle of Bubbles You've Never Tried Before
The gift of bubbles can be a gateway to romance. It is especially exciting when your favorite wineries get into making sparkling wine and the quality for the price. You might not even have realized that many winers respected for their still wines are now making dynamic bottles of bubbly. Check out the domestic sparkling from California producers like Dot Wine, Banshee, and Sonoma-Cutrer for a fun surprise to put under the Christmas tree.
2. A Trip for Two Where You Both Can Be Pampered
You may not be ready to take to the seas yet but you can plan an intimate trip onboard a small cruise ship as much as a year in advance. And think of the delight you'll get from the anticipation of your future trip.
If you are like me, then you feel like a little luxury and indulgence are on the menu. I recommend Oceania Cruises because of the flexibility onboard and the bucket list destinations they reach. Onboard, the food and wine options are mouth-watering indulgences, especially the paired multi-course culinary feasts in their La Reserve room. There is also a culinary center onboard where you can pick up a few cooking chops as you cruise.
Check the Oceana website for the latest itineraries and specials.
3. The Gift of Learning About Wine and Food
A gift of learning is also a gift that gives back. Learning together means extra time together. And, since the pandemic, a lot of learning has gone online, which makes high-quality instruction within reach, no matter where you are.
For wine lovers, check out the array of classes available through Napa Valley Wine Academy, San Francisco Wine School, Learn About Wine and private wine & spirits Zoom classes with our own Annette Tomei.
Budding chefs might be interested in the skills-building classes from America's Test Kitchen Cooking School. If you're interested in the culture and history of food, then you'll love the classes from ArtBites. And for a homespun approach, we've heard a rumor that Eat Something Sexy contributor and bestselling author Kathleen Flinn is planning a series of online classes, so check her website for the latest details.
4. A Taste of San Francisco, America's Ultimate Food City
If this pandemic has left you longing for a visit to a great food city but you can't get to one right now, let San Francisco come to you with selections from The Ferry Building Marketplace. Here you'll find a variety of American food gifts that range in price from mosdest to truly indulgent.
In fact, the famed converted ferry pier has some of the best of what California offers. Think of Hog Island Oysters shipped to your door or Acme Bread shipped overnight. If you're lover's a reader, you can order up a book from San Francisco's most famous bookstore, Passages, and then meet your favorite authors online through an ongoing author series. Is your lover a chocolate lover? Recchiuti Confections are some of the most beautiful in the world. And if you love cooking together, check out Stonehouse Olive Oil where you can customize your olive oils and vinegars.
Need more gift inspiration? Check out these fantastic food gifts you can order online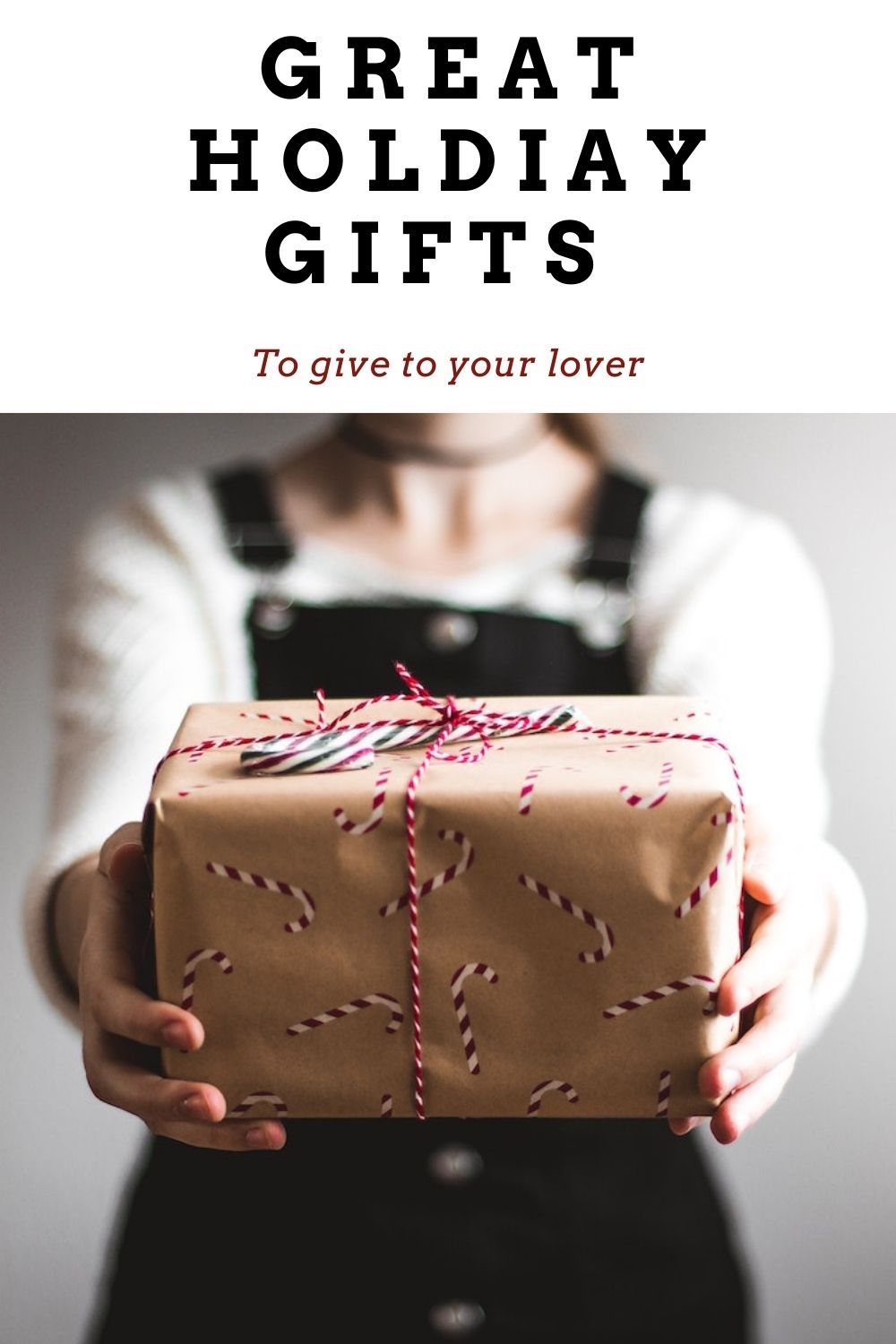 Present photo by Kira auf der Heide 
Latest posts by Barbara Barrielle
(see all)
Get on our mailing list
Subscribe and get our exclusive list of Six Great Sex-Boosting Snack Foods for FREE! Unsubscribe at any time - privacy policy